Hi everyone! Today we're sharing a quick and easy New Year's Eve cake design. How is it time for this already?! New Year's Eve seems to sneak up on us every year, haha. But what we've come up with is cute, festive, and fun!
We hope that you enjoy it, and you may even want to mix and match ideas from this tutorial as well as our past New Year's Eve cake designs! Hop over to our Roundup for even more New Year's Eve Cake fun!
We hope that you all have a happy, healthy 2020, and thanks so much for being a part of My Cake School! Here's to many more cake adventures in the coming year! ;0)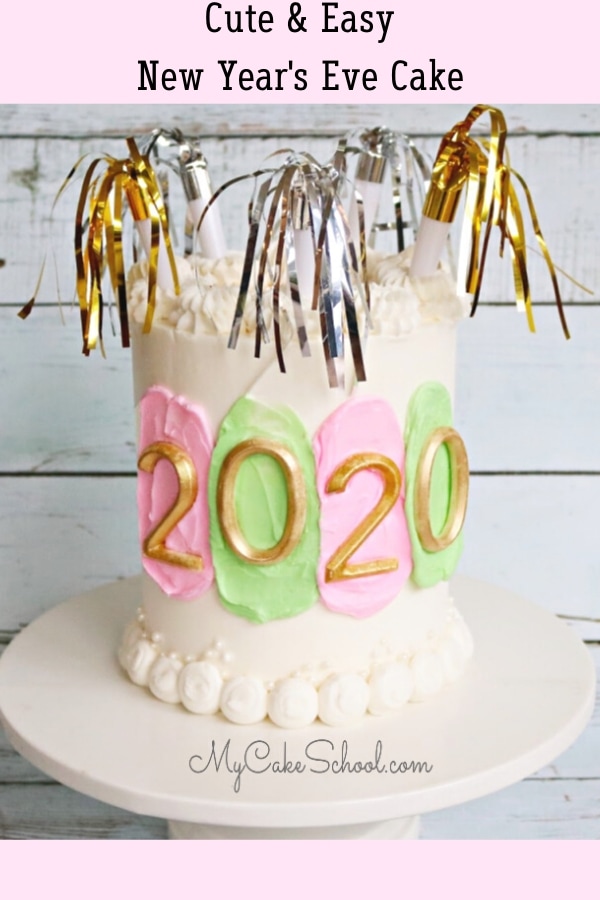 [fvplayer id="45"]
Materials:
For this cake, I used a double barrel cake design, but this design could be adjusted to fit any size of cake. I used four 6 inch cake layers with a cake cardboard halfway up, and four bubble tea straw supports beneath it, cut to the height of the first two (filled) cake layers.
Vanilla Buttercream of Choice- We used the fluffy vanilla buttercream recipe from our recipes section but our classic vanilla recipe is a good choice too.
Candy coating or fondant for numbers- We used melted Candiquik.
Mold for numbers. (You can improvise by extruding/rolling and shaping fondant into numbers or doing cut outs. You could also pipe the numbers in melted candy coating onto a parchment lined cookie sheet and chill)
Coloring Gels- Use whatever colors you like- We used Wilton Rose and Leaf Green
Sugar Pearls/Sprinkles of choice (optional)
Gold Luster Dust- Make sure to remove your gold decorations before serving if your luster dust isn't food safe. Also, there's no need to dust the backs of your numbers.
Small offset spatula
Piping Tips: I used a Wilton 8B for the stars around the top, and a tip 12 for the ball border around the base.
Party horns/squawkers, etc. for the top! ;0)
Miscellaneous: Disposable piping bags, turntable, bench scraper, pedestal/cake base of choice,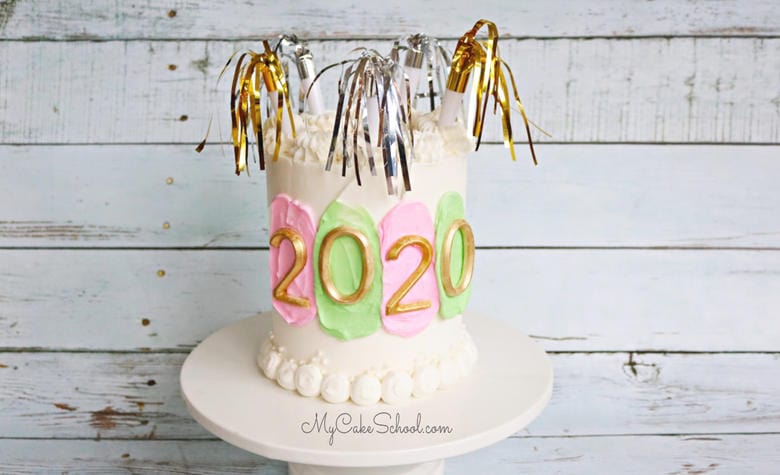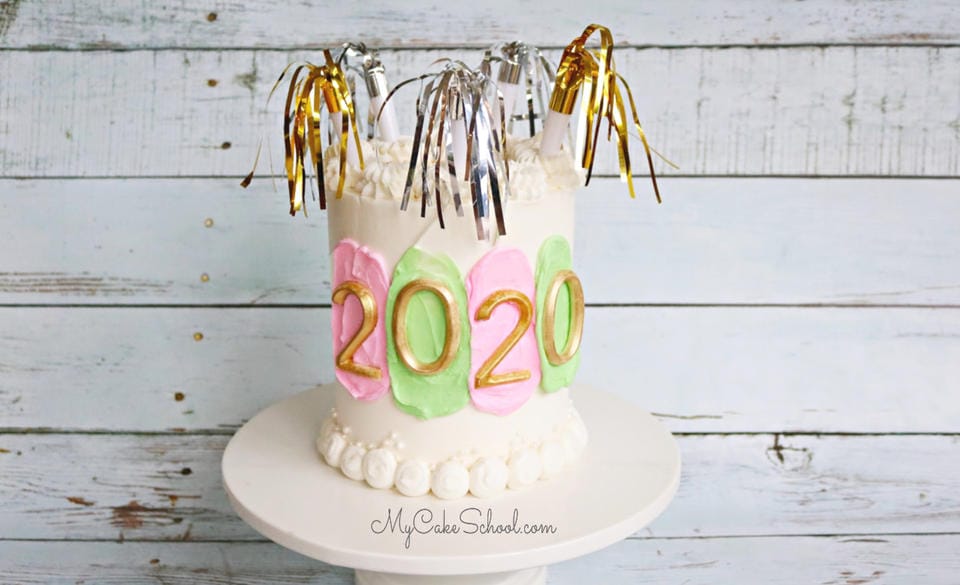 Alternate Video Format: