Colorful Circles of Buttercream- A Cake Decorating Video
In today's video tutorial, I'm going to demonstrate a simple, fun technique for covering cakes with overlapping circles of buttercream.
I really love this technique, the buttercream circles have a unique, fondant-like appearance and their arrangement on the cake gives it wonderful dimension too!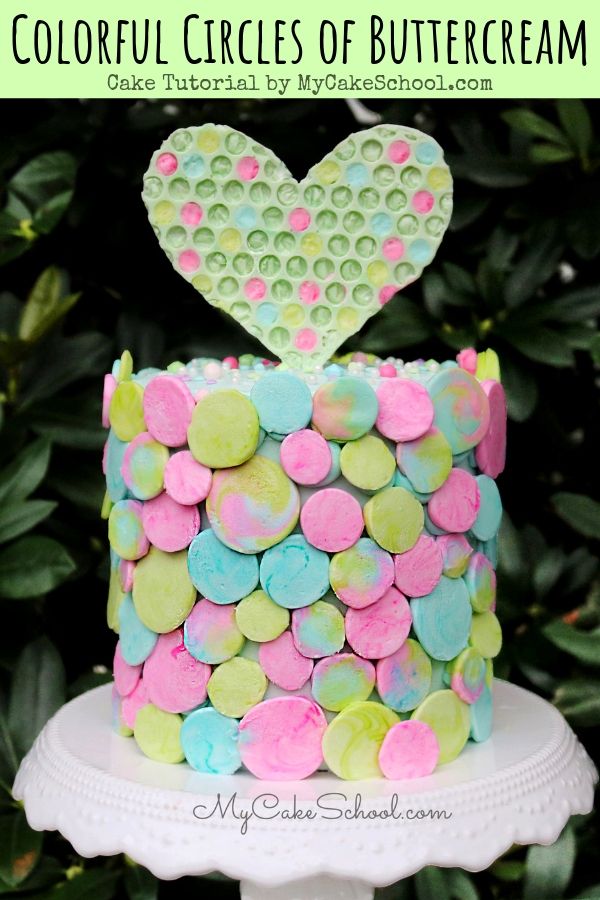 For the topper we've used tinted chocolate candy coating with bubble wrap. I love this for a quick and easy topper!
We hope that you enjoy this video tutorial- it is a great one for all skill levels of cake decorating!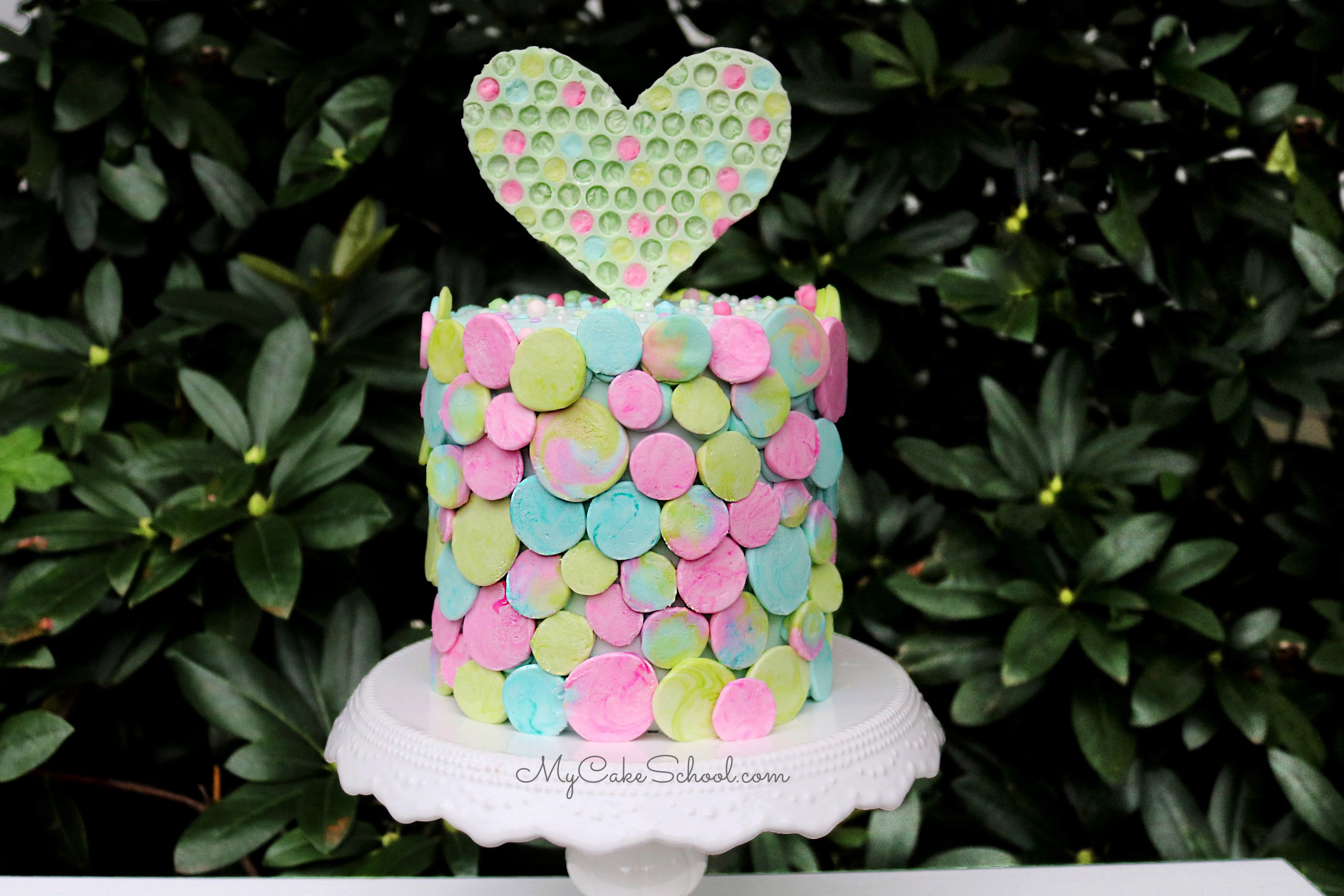 For a more elegant look, you can also try using buttercream circles that are all the same shade rather than multi colored. I would love to try this version of the design also!
Materials:
This design would work for any size of cake. Today's cake is a 4 layer, 6 inch double barrel cake. The cake is resting on a cardboard cake circle cut to the size of the cake. Another cake board (cut down to size) is halfway up, with 4 bubble tea straw supports beneath).
Classic Vanilla Buttercream- (I've tried this with Fluffy Vanilla as well as Classic Vanilla Buttercream. Classic Vanilla was my favorite because it contains more butter, therefore it firms up more quickly for applying circles to cake.)
Bubble Wrap
Heart Template(for cake topper) Adjust to whatever size you like.
Lollipop Stick (for anchor)
Classic Buttercream Frosting
Coloring Gels: Americolor Deep Pink, Electric Green, Turquoise
Candy Coating/Candy Melts for topper-- If tinting, use oil based candy color (green). I used approximately 2 blocks of Candiquik (4 oz) which I tinted with green candy coloring.
waxed paper or parchment paper (for lining cookie sheet)
Sprinkles on top- I added this as a last minute detail.
Miscellaneous: When frosting a cake, I always use a turntable, disposable piping bags, small angled spatula and bench scraper.
Having Trouble Viewing the Video Above? Here is an alternate format: