In this quick and easy cake decorating video tutorial, I'm going to demonstrate how to cover a heart shaped cake in beautiful blanket of buttercream ribbon roses.
I love cakes and cupcakes that feature piped buttercream flowers, and ribbon roses are among the easiest buttercream flowers to make. If you are new to buttercream piping, ribbon roses are a great place to start.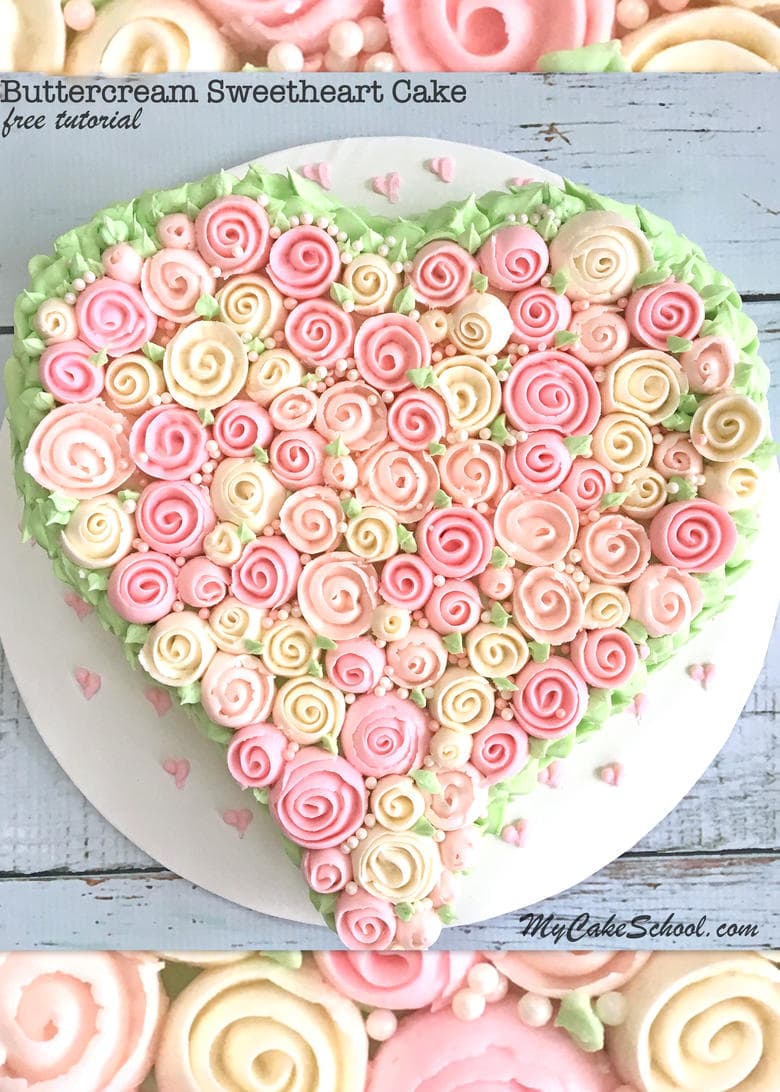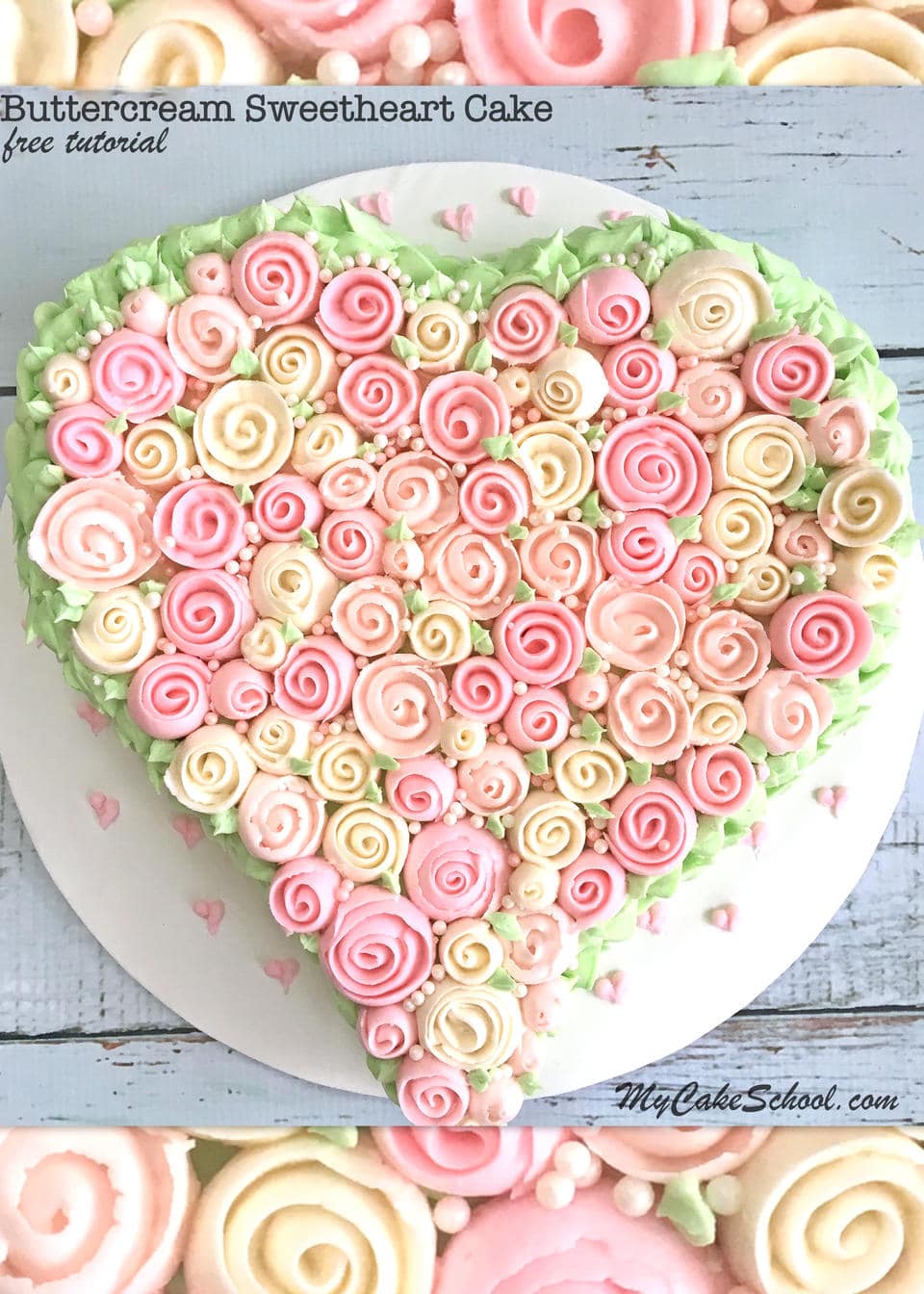 This romantic buttercream ribbon rose sweetheart cake would be perfect for all sorts of occasions including Valentine's Day, anniversaries, and engagement parties. Once you've gotten the hang of them, you'll want to add ribbon roses to everything! They make such a sweet & quick accent for cakes and cupcakes.
Enjoy the tutorial!
Materials:
For this video tutorial, we decorated a heart shaped cake (baked in a 9 inch heart pan) with tinted Pink Champagne Buttercream. Any buttercream frosting would work for this, but frostings containing butter (rather than shortening) will work best as they will firm up more quickly when chilled. Our Classic Vanilla Buttercream is a good choice also.
Your Cake & Buttercream of Choice.(Butter based frostings will work best, as mentioned above.)
Coloring Gels: Americolor Deep Pink, Wilton Leaf Green,
Piping Tips: Wilton 104 petal tip, Wilton 366 leaf tip, tip 352 (smaller leaf), round tip 6 for small piped hearts (any small round tip is fine)
waxed paper or parchment squares
rose nail
Cake board/Cake base. For our cake base, we used three cardboard cake circles wrapped with a white plastic tablecloth (secured underneath with staples).
Sugar Pearls: Optional. I sprinkled a few pink & white sugar pearls between the roses as filler.