Are you ready for more cuteness? Today we're making an adorable miniature frog cake!
I just love Wilton's mini wonder mold pans and this sweet frog cake is just another reason why!  I usually just make one at a time, either to use as a fun cake topper or a centerpiece on a platter of cupcakes!
Let's get started! Here is our mini wonder mold cake.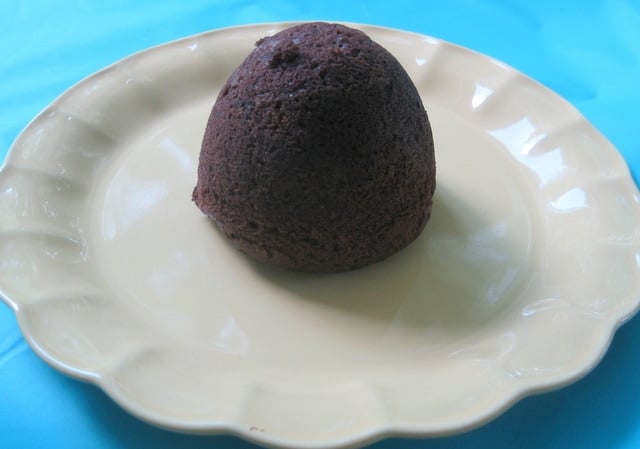 First, I coated with a yummy, crusting vanilla buttercream.  I waited for it to crust, then smoothed with a Viva paper towel.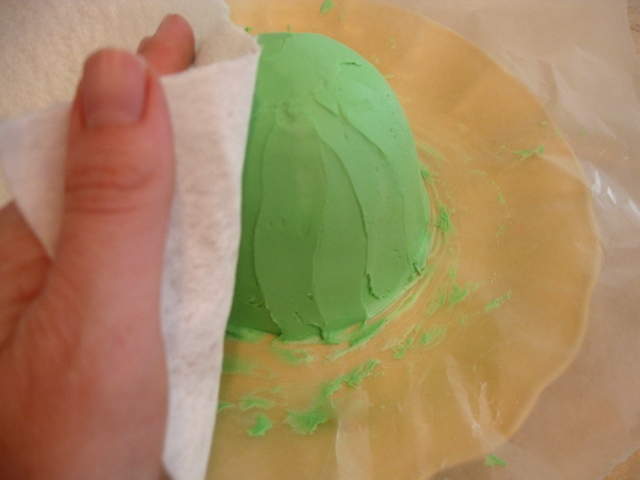 Next, I decorated assorted, small sugar cookies with royal icing.   I outlined with stiff royal icing, flooded with loose royal icing.  These are going to be cupcake toppers!  I set aside a couple of small round ones...you'll see why later.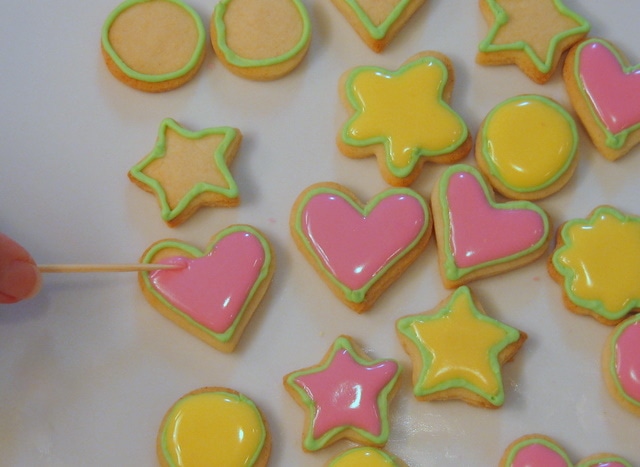 As the icing becomes hard, it's safe to decorate your cookies with stiff consistency royal-- If this is a little boy's party, you'll probably go with a different color scheme...maybe even pipe some creepy crawlers onto the cookies....but, I tend to go girly whenever possible...hence the pink and yellow and cute little dragonflies and daisies :0)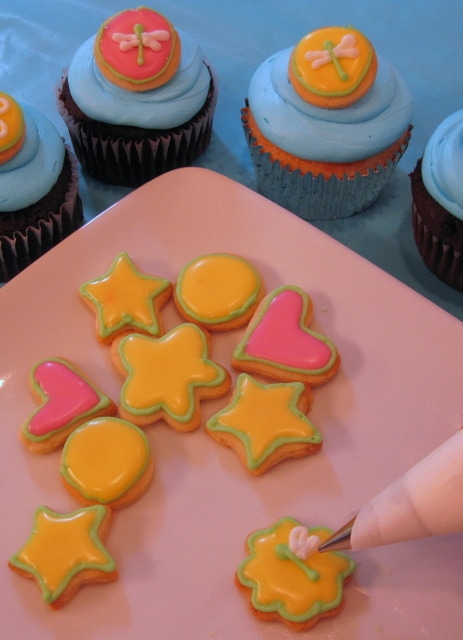 Here are those couple of cookies that I mentioned earlier-- I poked toothpicks into them, and layered on some fondant froggy eyes.  (You could also pipe royal icing eyes onto the cookies....or make marshmallow eyes with chocolate chip centers) --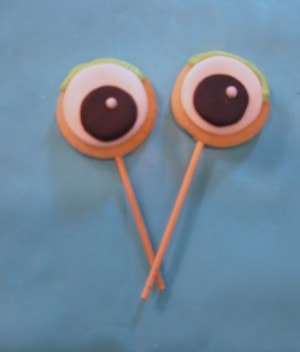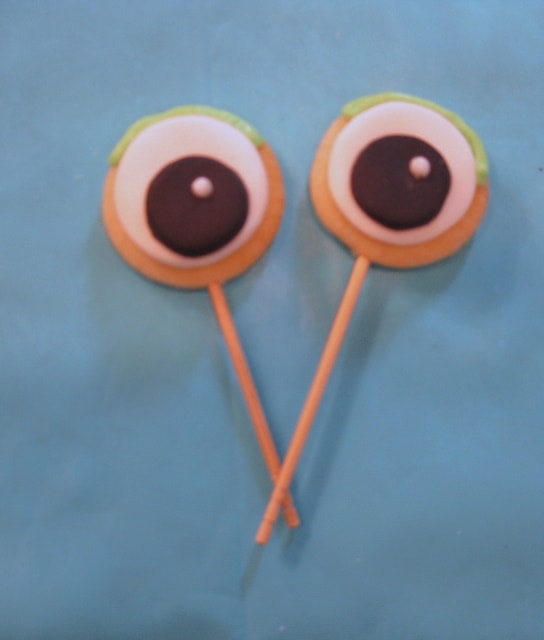 Froggy needs a tongue--so he can catch flies, bugs, and nearby cupcakes.  Mine is gum paste, that I allowed to dry nice and wavy and pinched around a piece of 20 gauge floral wire on one end. 


Now, let's check in on Froggy-- eyes make all the difference!  So do legs, piped in buttercream (I'm only halfway through the job) -- and of course, a smile.  Nobody likes a grumpy frog.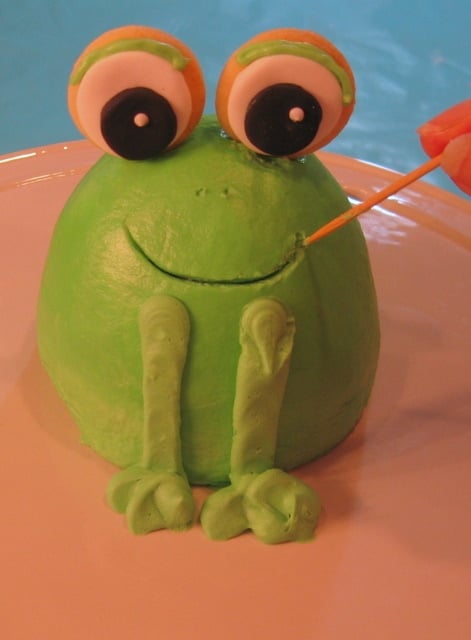 Lucky for us, BeBe just so happens to have a fish pond in her back yard!  Isn't this the CUTEST?  I love the little cookie cupcake toppers---and Froggy steals the show!  Usually, the birthday boy or girl gets to eat the frog....but since I don't see and birthday boys or girls around, I guess I'll have to take care of it :O) --   Goodbye for now, happy caking!