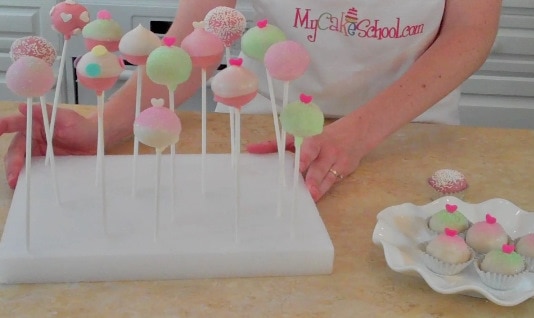 By Popular Demand: Cake Pops & Cake Truffles! I hope that you enjoy this video on making these adorable, sweet treats!
In this video, I'm using plain (undoctored) cake from a cake mix. As mentioned in the video, the proportions of cake to frosting that I used were: 1 8" cake layer (½ of a cake mix) to 4 T frosting. This may vary depending on the kind of cake you are using.
For the chocolate coating: 4 T shortening combined with 14 oz. candy melts. Adjust to your liking!