Today I'm going to teach you the art of quilling with fondant and gum paste! It's a technique that I've been wanting to try out for a while…and one that I've received a few tutorial requests on.
Quilling (with paper) is an artform that goes waaay back to the Renaissance….when French & Italian nuns and monks used quilling to decorate book covers and religious items.  Fascinating!  I found this on my trusted source of information, Wikipedia :0) — If you would like to read  more on the history of quilling, click here!
So, quilling with fondant and gum paste, at least this version, is a lot less complicated.  You won't need any quilling tools….just some nice, thin strips of fondant or gum paste.
I used fondant for mine, but I did knead in some CMC powder (or tylose) to give it a more elastic consistency. This makes it easier for me to handle…plus, it dries more quickly than straight fondant.
Also, while some quilled pieces can be applied to the cake while still soft, I think that it is much easier to apply them after they have had a chance to dry.  Depending on the humidity in your area, & whether you are using gum paste or fondant, this make take as little time as a few hours, or closer to a day or so.  I let my pieces dry for a day.
Look at all of the fun designs!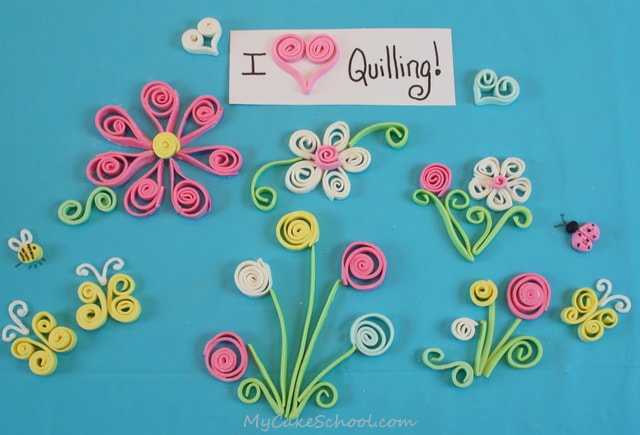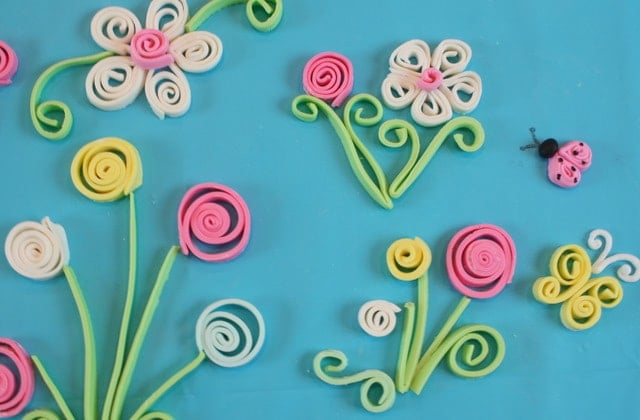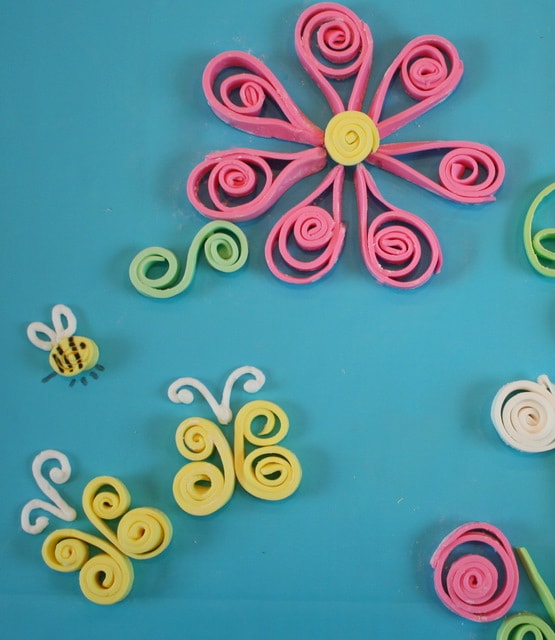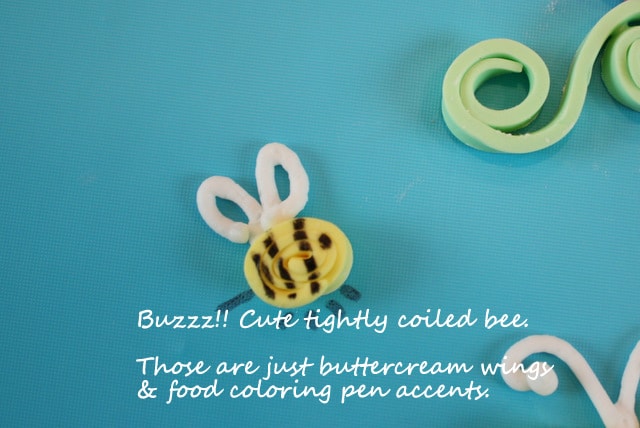 Now…..let's get down to business.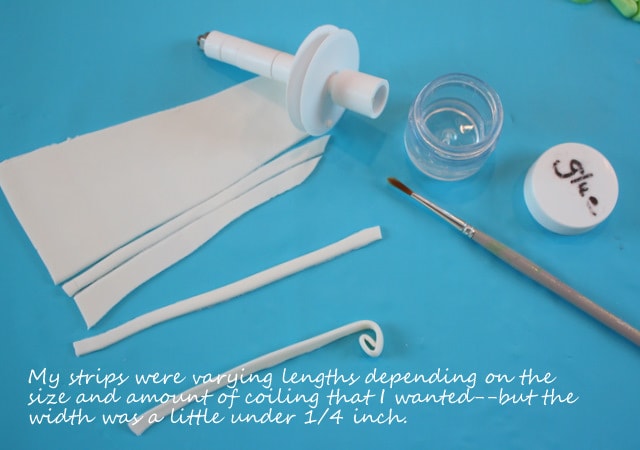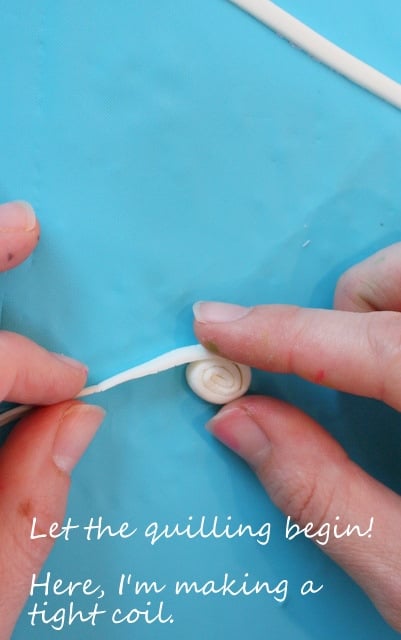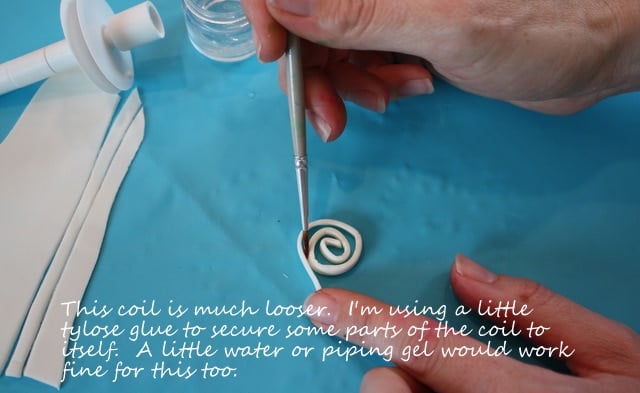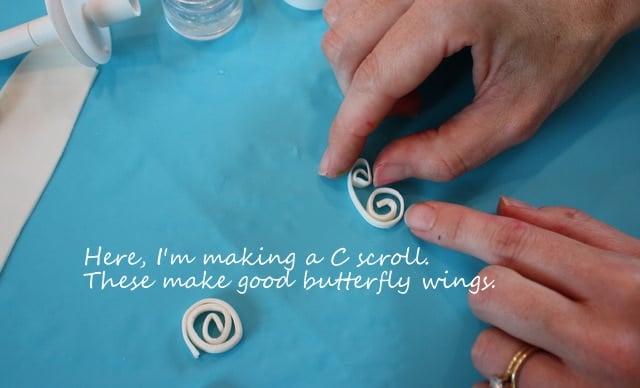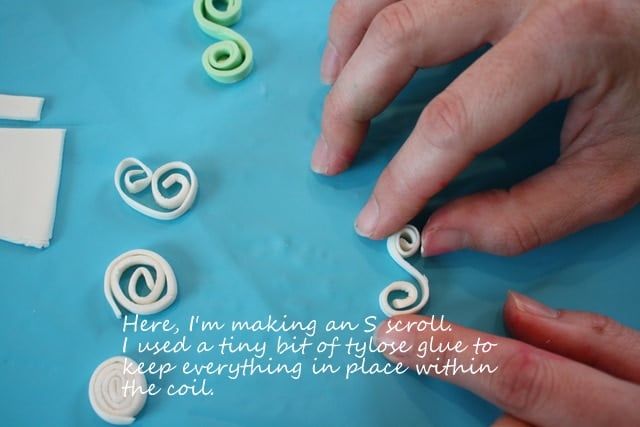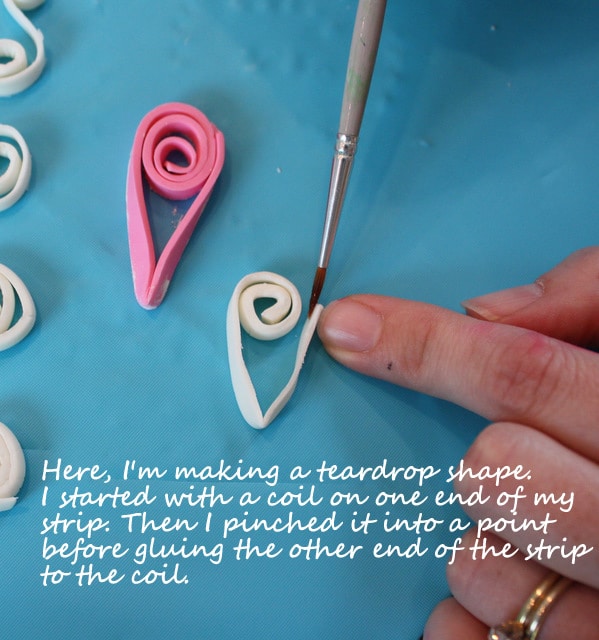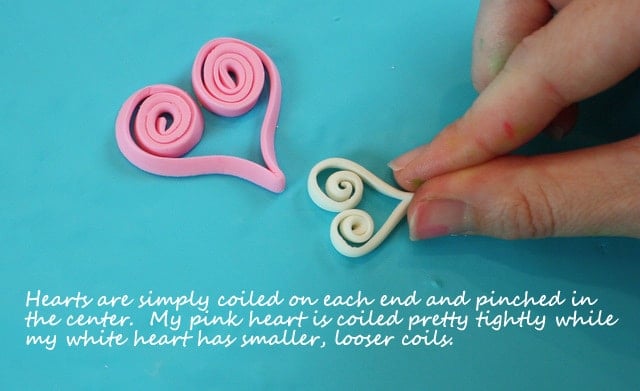 Now that you know how all of this works, you can make up some great cake designs of your own- and for just about any theme!  Quilled T-Rex anyone?  :0)
I glued my big daisy petals to the front side of my 8″ fondant covered cake.  I used tylose glue but a little melted candy melts/candy coating would have done the trick too.  So would small pieces of dampened fondant.
You can use quilled fondant pieces on buttercream cakes also…just keep in mind that the heavier pieces may have to be placed on top of the cake rather than on the front side.
Want to see the cake?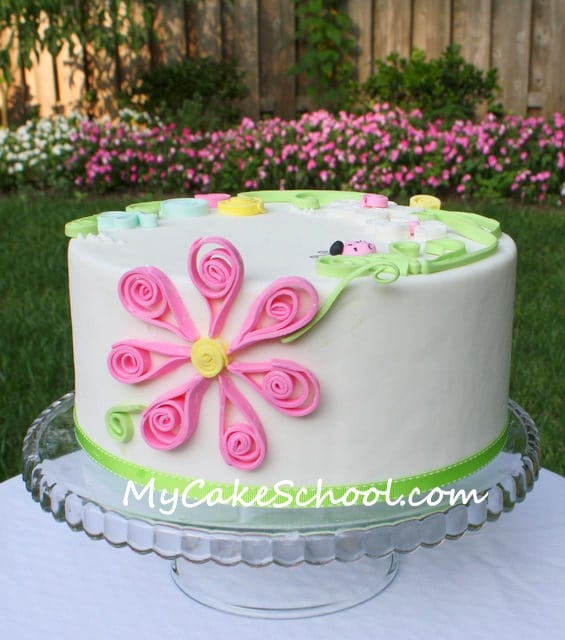 I think that the top is my favorite part…
Thanks for stopping by the blog today!  I hope that you'll keep these unique decorations in mind for the cakes, cupcakes in your future!  Have fun!