Today we frosted up some festive Happy New Year cupcakes and we want to show you how we made them! :0) –
We stuck to traditional black, white, and metallic for the most part–but threw in a few red accents for fun.  Hope you find some inspiration for your New Year's goodies!
First up:  Blow-out horn toppers!  I could have made a ton of these because they are actually a lot of fun to make (and take just a few seconds each) — I used the tip of my paintbrush handle to make a small round impression on the uncurled end of the horn.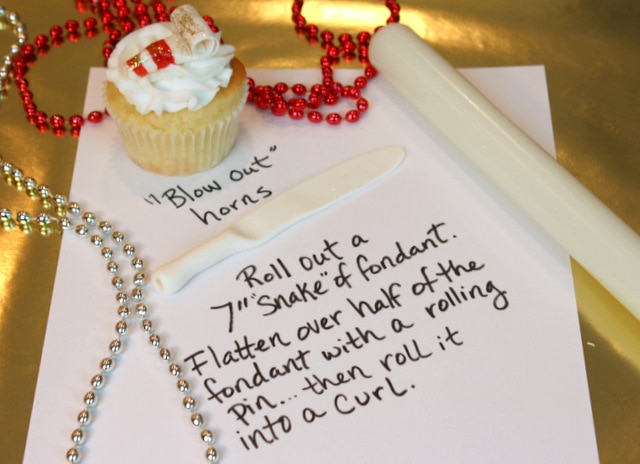 Next, little golden 2011 medallions.  I fell in love with these "stone stamps" when I first discovered them at my local Michael's.  They make nice, deep impressions.  My stamps look like these.
I painted my fondant with gold paint made from Super Gold luster dust & a bit of vodka. Use a dry brush to go back over it once it has dried with more gold dust.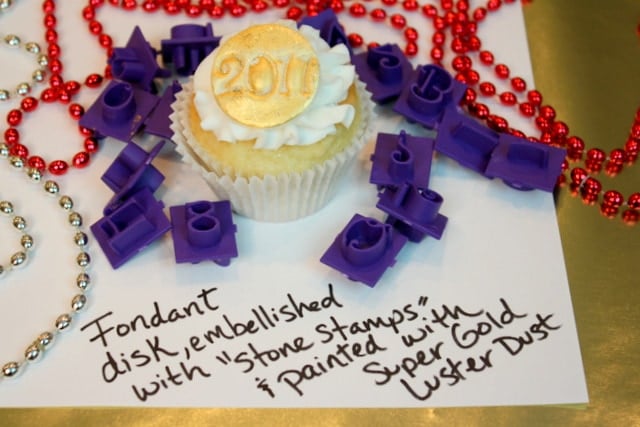 Next, the clock strikes 12:00!  Happy New Year!  Kiss, kiss :0)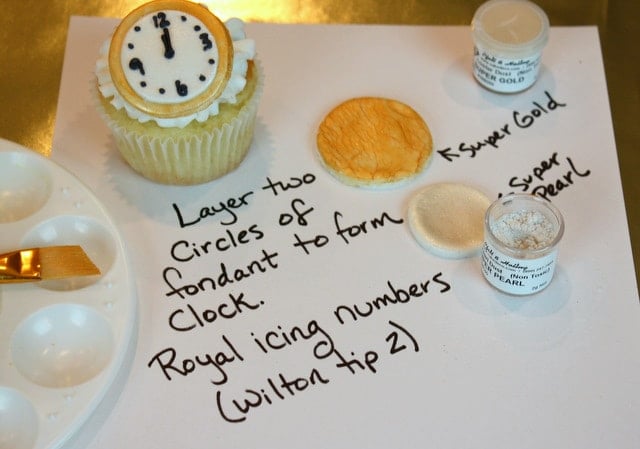 The remaining cupcakes on my platter are self explanatory.  All of my swirls of buttercream are made with a Wilton 2D tip.  The accents on the fondant disks are made with piping bags of royal icing, each fitted with a tip 2 or 3.  The "countdown cupcakes" each have a small black disk of fondant cut from a 2D tip.  And my "blingy stars" are dusted with hollogram gold pixie dust.  Love the sparkle!
I made a platter full of cupcakes–here are some various shots…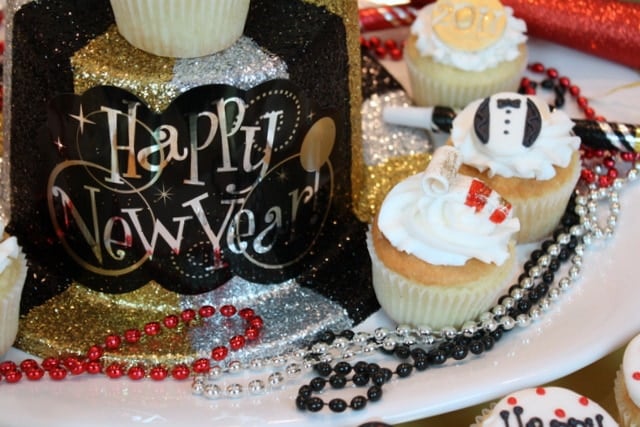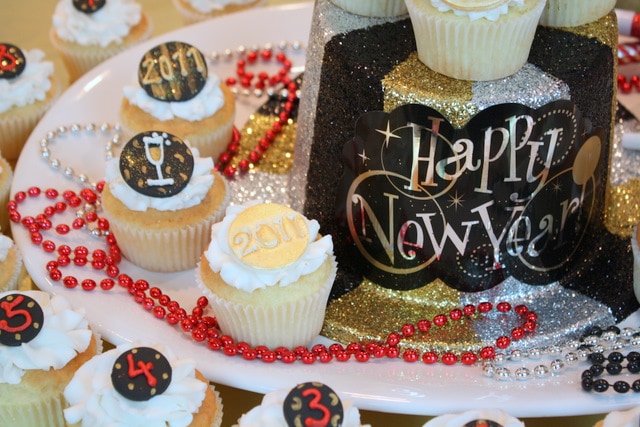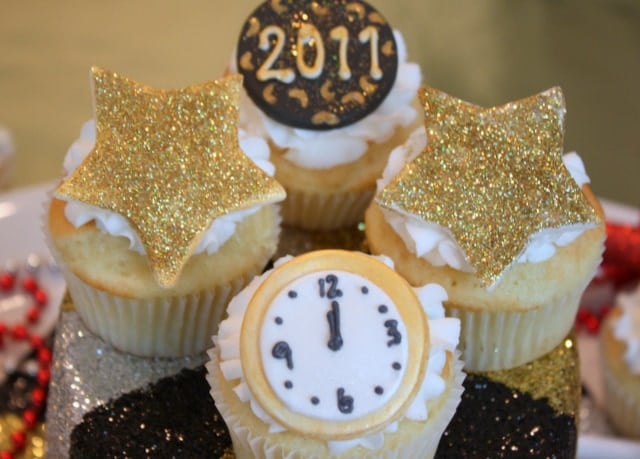 And finally…..the whole shot!  (I had to stand on a chair for this one!) —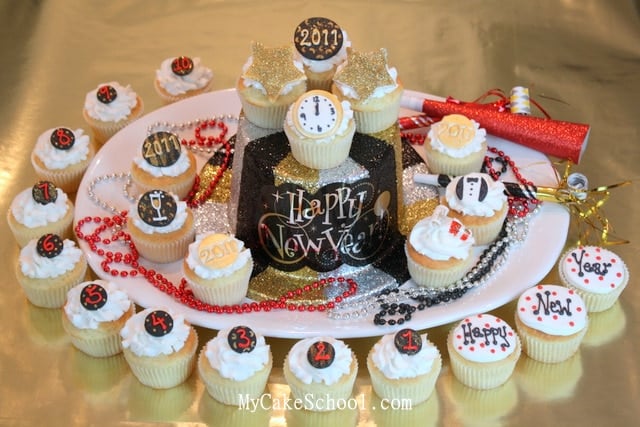 Best wishes for a HAPPY 2011!!!