Today we made ice cream cones!!!!
I'm so glad, because I could NOT think of an idea for the blog this week :0) — And then, suddenly….yesterday, I had ice cream on my mind…lots of ice cream!   :0)
This theme is perfect for summer parties and the best part of all is that they are so quick to make!  The most time consuming part is tinting the frosting.
Plus, there are no worries of making the icing super smooth because ice cream is kind of swirly & lumpy-bumpy–hooray!
Here's what I did…
First, I cut notches out of some waffle cones so that once flipped, the cones would lie pretty flat on my cake board.  It's best to saw your cones with a serrated knife.  It's a little tricky, but not too bad…I broke one though!  :0)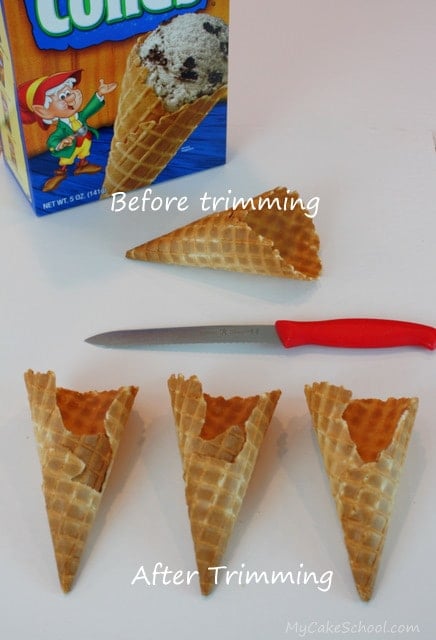 We could have used one wide board but we decided we liked the look of three narrow ones better…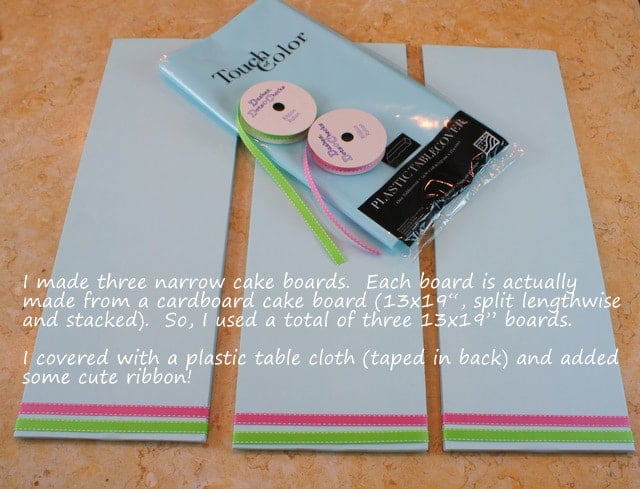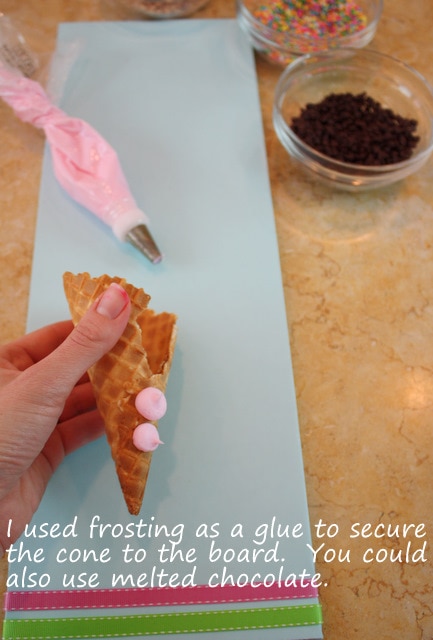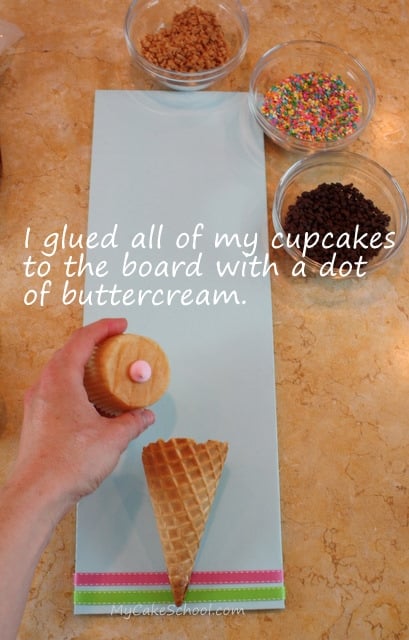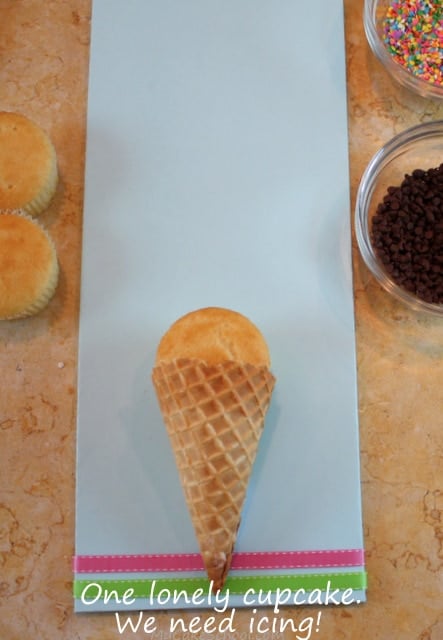 We used confetti sprinkles, mini chocolate chips, & toffee bits for decorations.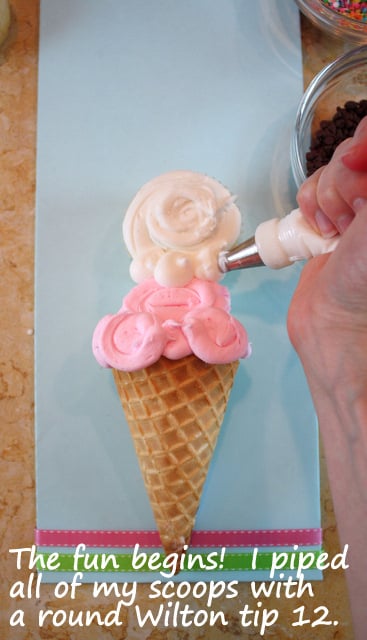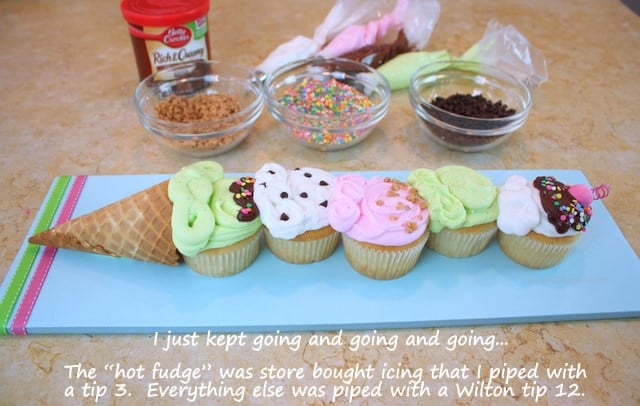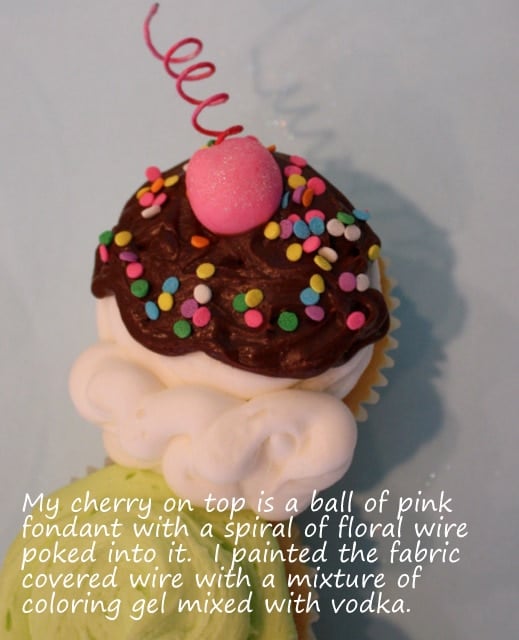 That's all there is to it!!  I made three tall ice cream cones for a total of 16…but wouldn't it be fun to make a super long cone the length of the picnic table?  Maybe another time….   But for now, these happy little ice cream cones make me smile…  :0) —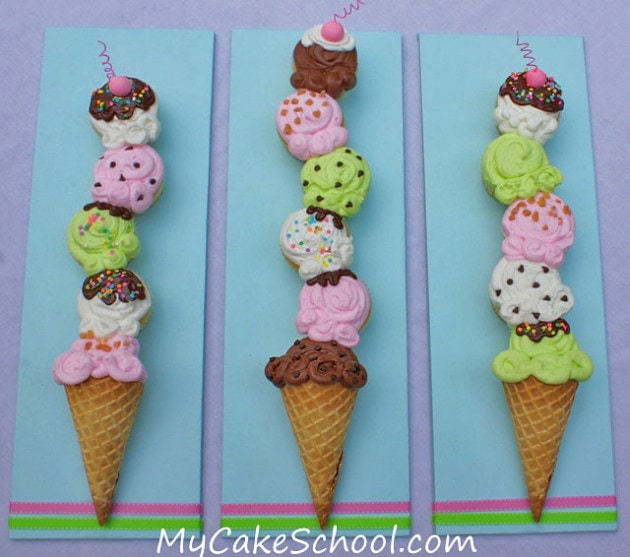 Thanks for stopping by the blog!!! Have a great weekend!