'Tis the season for Christmas and winter cakes, tutorials, recipes, and ideas- and if you're looking for a little holiday inspiration, you have come to the right place!
Today I'm going to share a roundup of our favorite Christmas and winter cake recipes and designs from over the years. We will continue to add to this list throughout the season and from year to year, so make sure to check back often!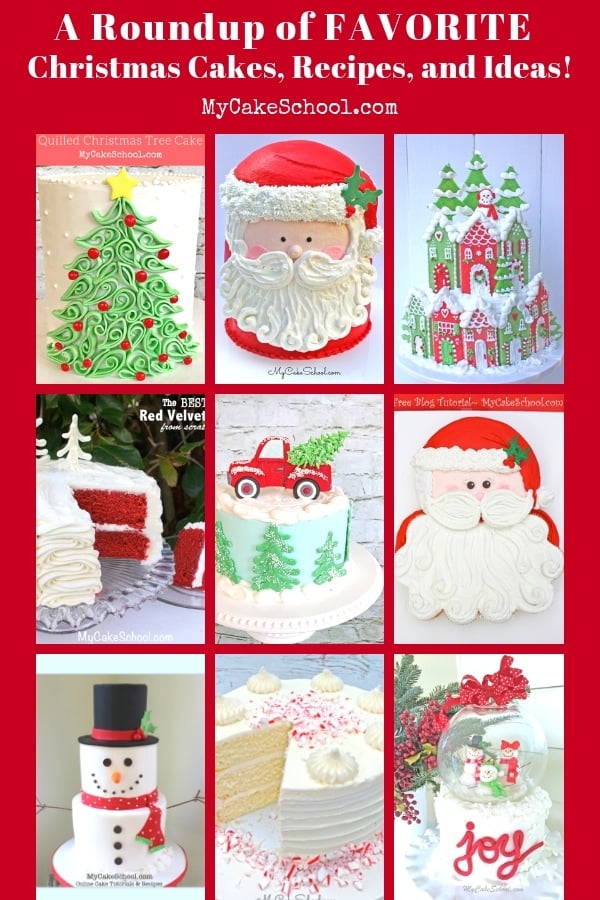 Last updated 12/2020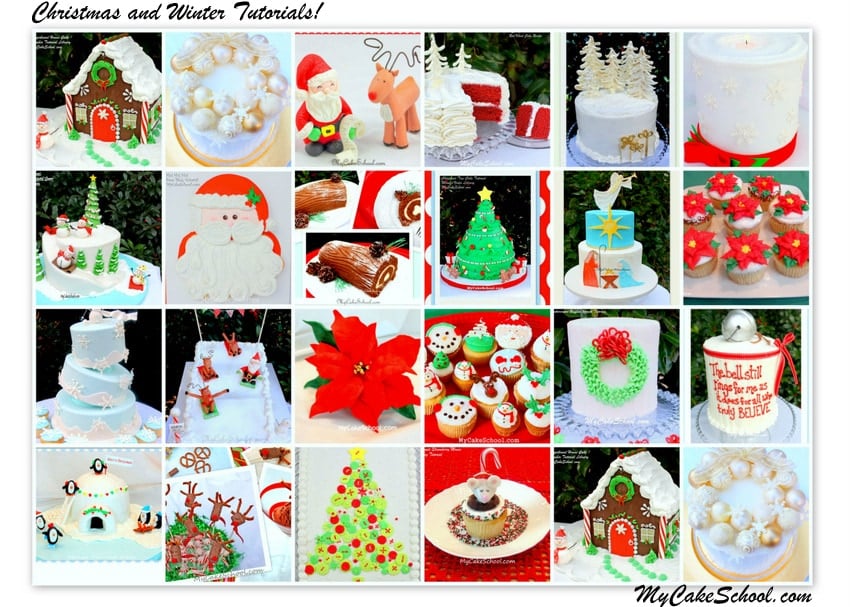 Favorite Christmas and Winter Cakes and Recipes!
Some of today's featured Christmas and winter cakes can be found in our Member Section on MyCakeSchool.com, and others are featured in our Free Tutorials section.
As always, no membership is required to scroll through our favorite cake recipes. We have Red Velvet Cake, Eggnog Cake, Gingerbread and Spice Cakes, and many more!
Please leave a comment or photo below if you try any of these cake designs or recipes- we'd love to hear what you think and to see your work.
Thanks so much for stopping by and enjoy scrolling through!
A Roundup of Our Christmas & Winter Cake Tutorials!
Sharing a collection of our FAVORITE Christmas and Winter Cake Tutorials and Recipes as featured on My Cake School!
New Year Cake Ideas
If you're already looking ahead to New Year's Eve, don't miss our Roundup of Favorite New Year's Eve Cakes, Tutorials, Recipes, and Ideas!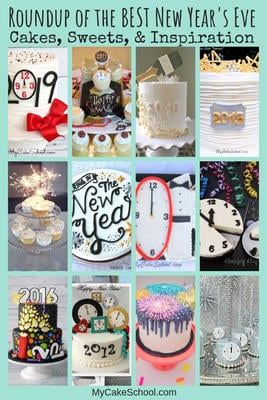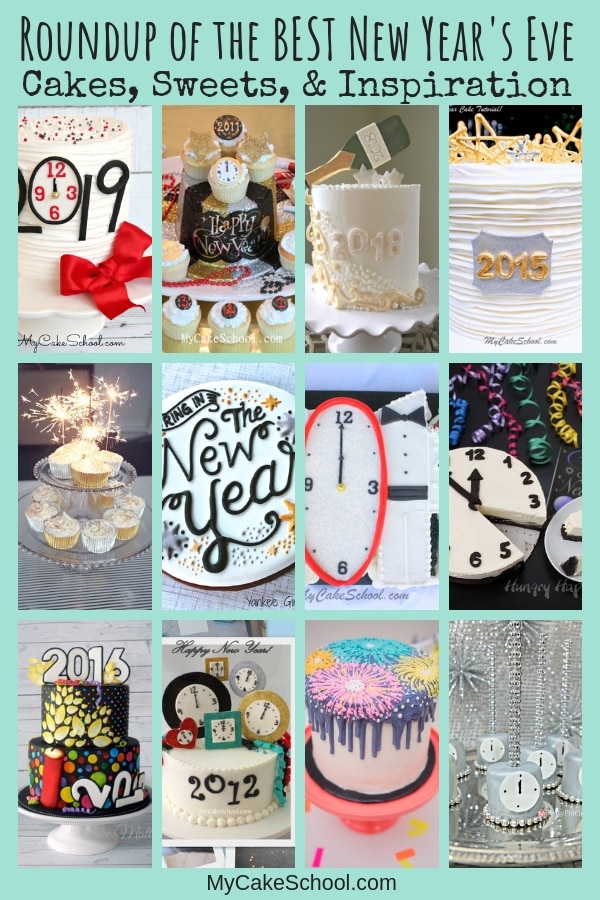 MY CAKE SCHOOL ONLINE CAKE TUTORIALS, CAKE RECIPES, AND MORE!
We'd love for your scroll through our full collection of THE BEST cakes and frostings in our Recipes Section. We have so many delicious recipes that we'd love to share with you- from delicious doctored cake mixes to tried and true scratch cake recipes.
If you would like to learn more about cake decorating, we have lots of fun and creative cake decorating tutorials in our Free Tutorials Section, which also includes a Free Video Tutorials Section.
Or, for access to our entire library of hundreds of cake decorating video tutorials, you should consider becoming a member of My Cake School! We would love for you to join us! You can find the details here: Joining Information for MyCakeSchool.com