In this video, you will learn how to use stenciling in cake decorating! Stencils are a wonderful tool for creating elegance and perfectly placed designs.
In today's video tutorial, I will be applying a damask buttercream design onto a buttercream frosted cake, but the same techniques can be applied to fondant, often with royal icing.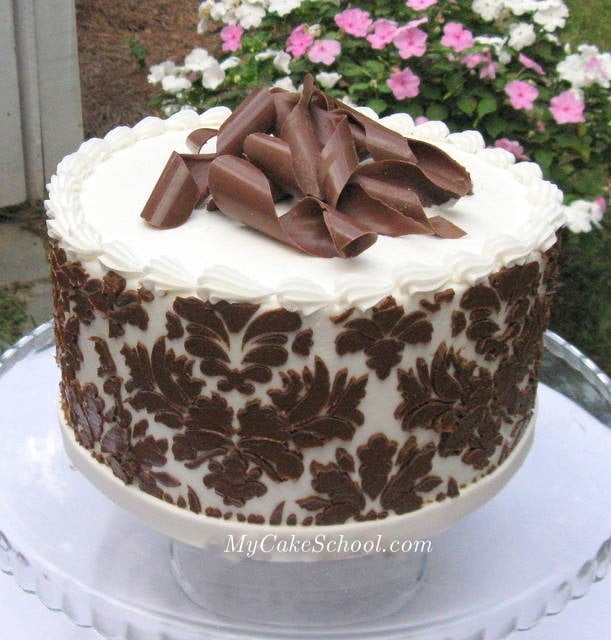 In the video, I am using a damask stencil that I found at globalsugarart.com. Here is the link: http://www.globalsugarart.com/product.php?id=23052&name=Damask%20Side%20Stencil%20by%20Designer%20Stencils Enjoy!