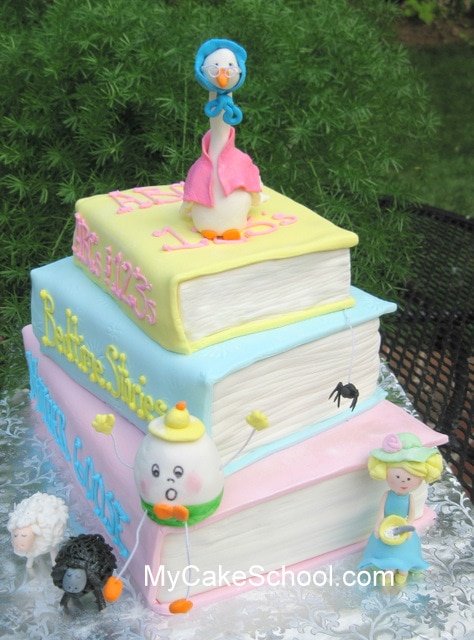 I really enjoyed making this cake– I used two 11×15″ layers to make two thick books, (one of which I trimmed down even smaller) and then half of a 9×13″ to make a single layer smaller book. Adjust to however many servings you need! It would be adorable just as a stack of single layer cake books also!
I chose to cover the books in fondant, but you could also do the books in buttercream, following basically the same steps. There just wouldn't be the same amount of "overhang" from the cover of the book.
You will learn how to make Little Miss Muffet, sheep, and Humpty Dumpty in this video also. Click here to see the Mother Goose topper video!
Enjoy!