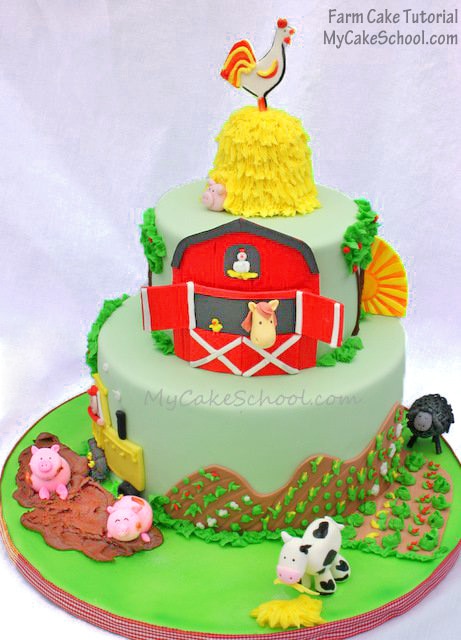 Update: July 2021: This farm cake video is now ten years old and needs replacing ;0) – But I'm going to keep it up for now because the cake is still very cute & may be helpful to you! Enjoy!
This is a two part video tutorial on creating an adorable farm themed cake. We've included lots of details for you, and I hope that you find new techniques that you'd like to try!
PART ONE: In this video, you will learn how to make a barn cake topper with a horse peeking out. I am using 9″/6″ stacked tiers, frosted in ganache and covered in Satin Ice fondant (tinted with a tiny bit of leaf green).
For my barn, I am using pre-colored red Satin Ice fondant with a little bit of CMC or tylose mixed in to make it dry more quickly.
PART TWO: Includes making the hills, garden, tractor, pigs, topper, etc.