Learn how to make a Buttercream Frosted Cake Box in this free cake decorating video tutorial!
This is such a pretty and unique cake design, and creating the buttercream "lid" is easier than it looks!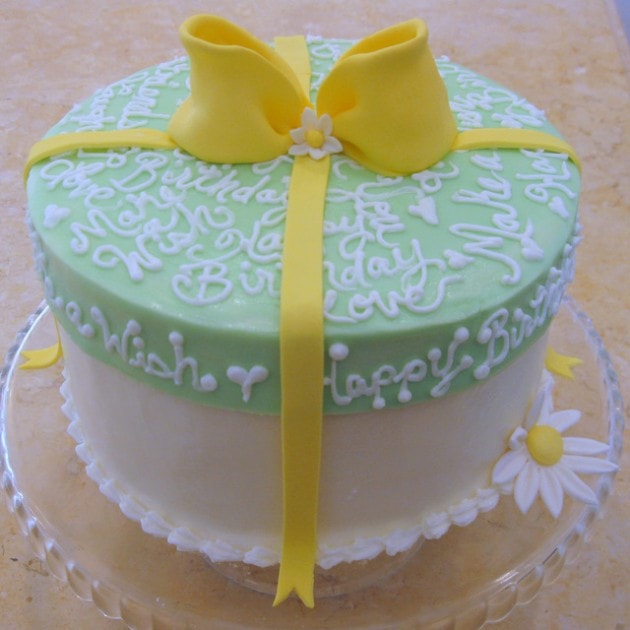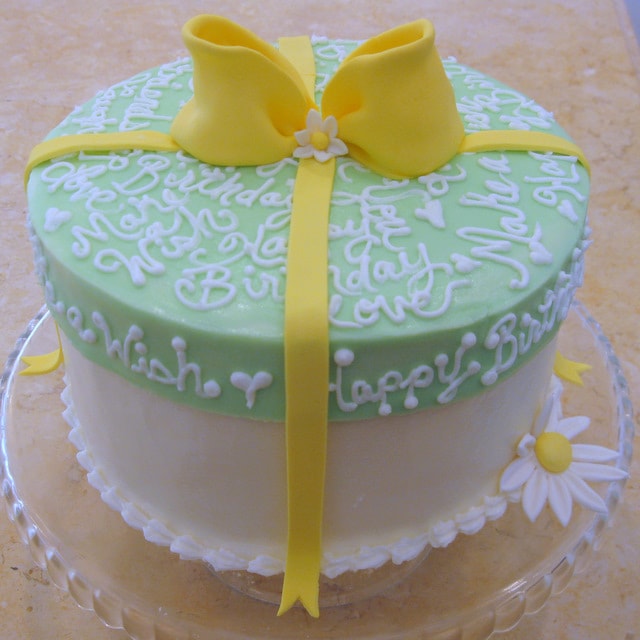 What Type of Frostings Should be used for a Gift Cake?
The technique that we used for this easy gift box cake works best when using a butter-based frosting. Our Classic Vanilla Buttercream (or chocolate buttercream) recipes are great options.
This is because the butter firms up really nicely when chilled in the freezer for several minutes. Since we are using parchment paper against the frosted cake, it must be chilled firm so that the smooth finished will not be ruined.
We Have More Gift Cake Video Tutorials to Share!
This is our only Buttercream Gift Cake tutorial so far, however we have more really cute gift cakes with gum paste bows that you may like to check out!
Any of these cake designs could be applied to birthday cakes, baby showers, weddings, and more! These are all free cake video tutorials. Enjoy!
Loopy Bow Cake(We love loopy gum paste bows!)
How to Make a Cake with a Classic Gum Paste Bow (The bow is similar to the yellow bow in this tutorial but larger, and on a sweet and simple teddy bear themed cake)
Loopy Christmas Bow Cake Brightly colored bow cake!
Gift Cake Tutorial (with curly gum paste bow)
Teddy Bear Gift Cake- Adorable teddy bears are peeking out of this gift box cake!