Strawberry season is in full swing and today I'm sharing a fantastic Strawberry Buttercream Frosting Recipe that is easy to make, pipes beautifully, and is bursting with strawberry flavor!
This versatile strawberry buttercream recipe can be used as a filling or frosting, and tastes AMAZING with all sorts of cake and cupcake flavors.
**If you will be doing a lot of piping you will need to double the recipe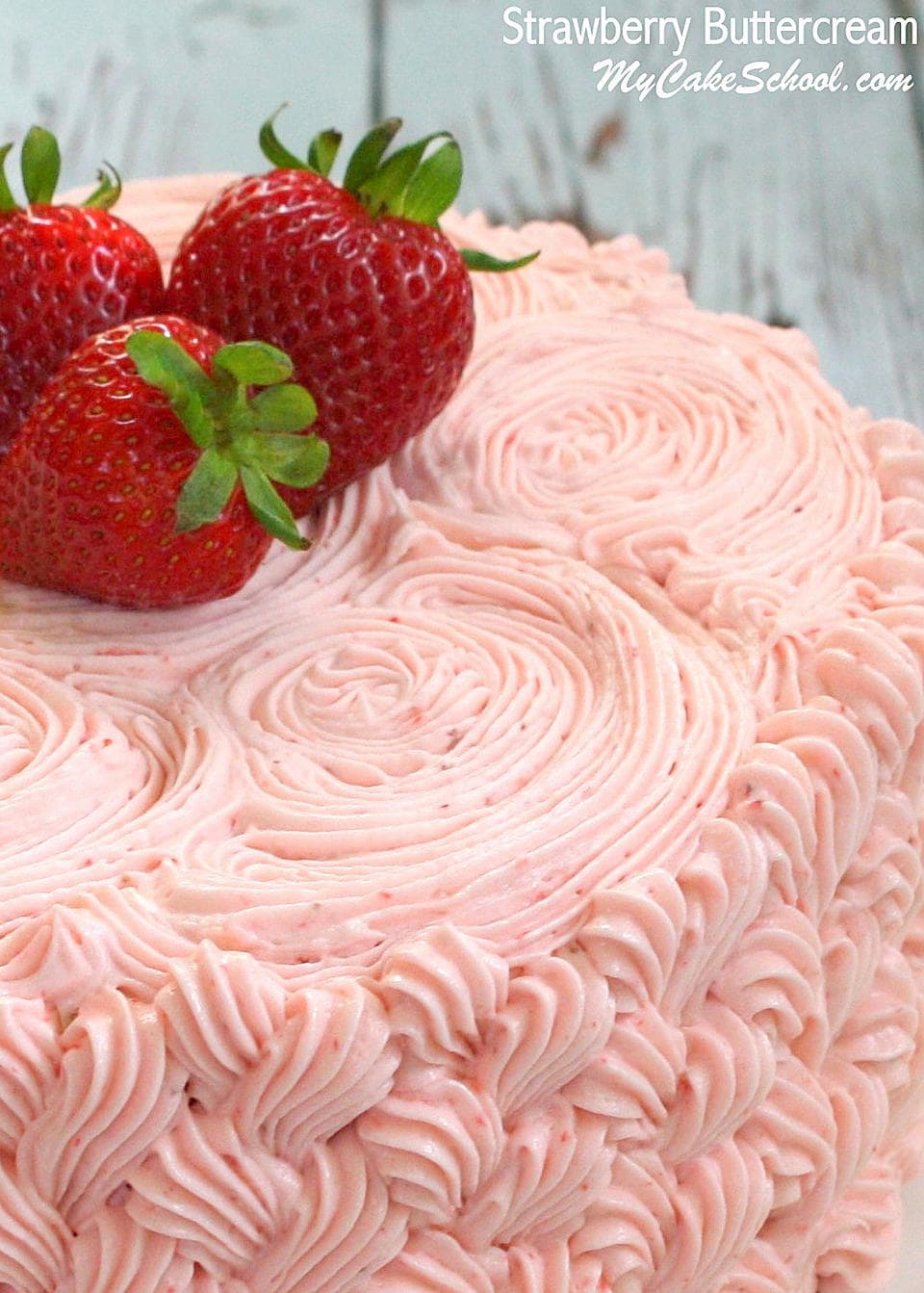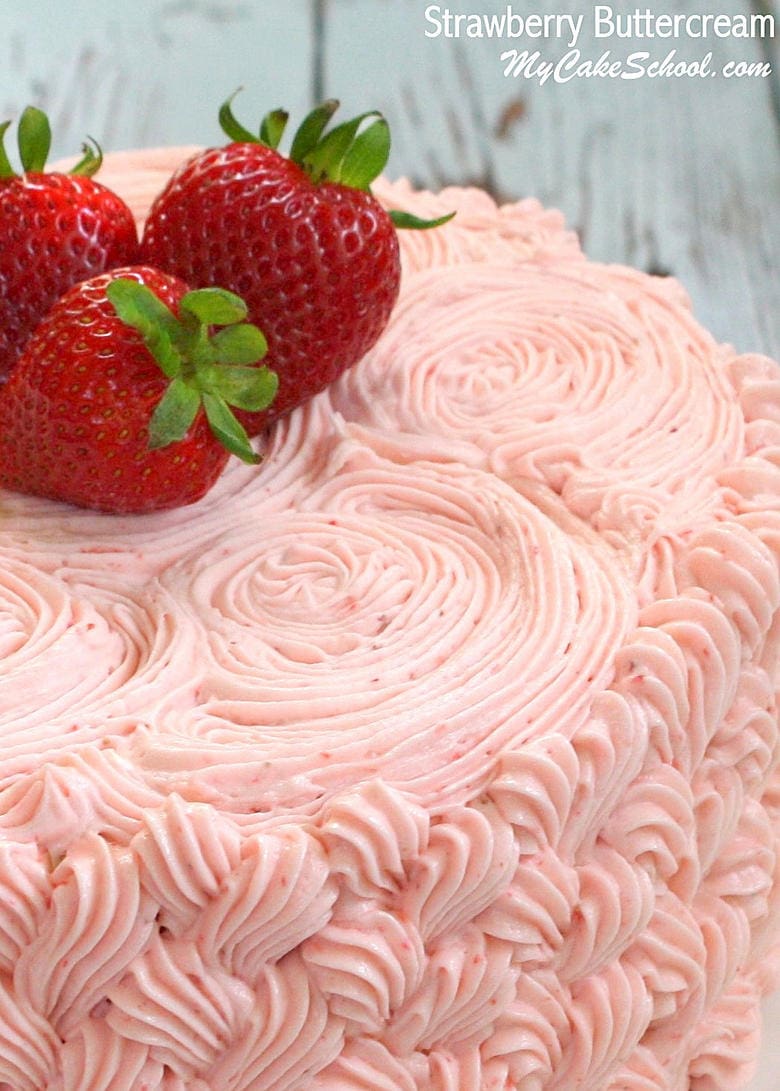 (*In the photo above, I covered our thinly crumb coated lemon cake in Strawberry Buttercream piping using a Wilton Star 21 tip. Spirals of buttercream covered the top of the cake, and I continued my buttercream piping around the sides with a simple braided buttercream design.)
We have quite a few favorite buttercream recipes in our Recipes section, and this latest strawberry addition does not disappoint!
Not only is it the perfect complement to Strawberry Cake, but it is divine with white, yellow, chocolate, and even lemon cakes and cupcakes! In fact, Strawberry Lemon Cake is a brand new favorite of mine!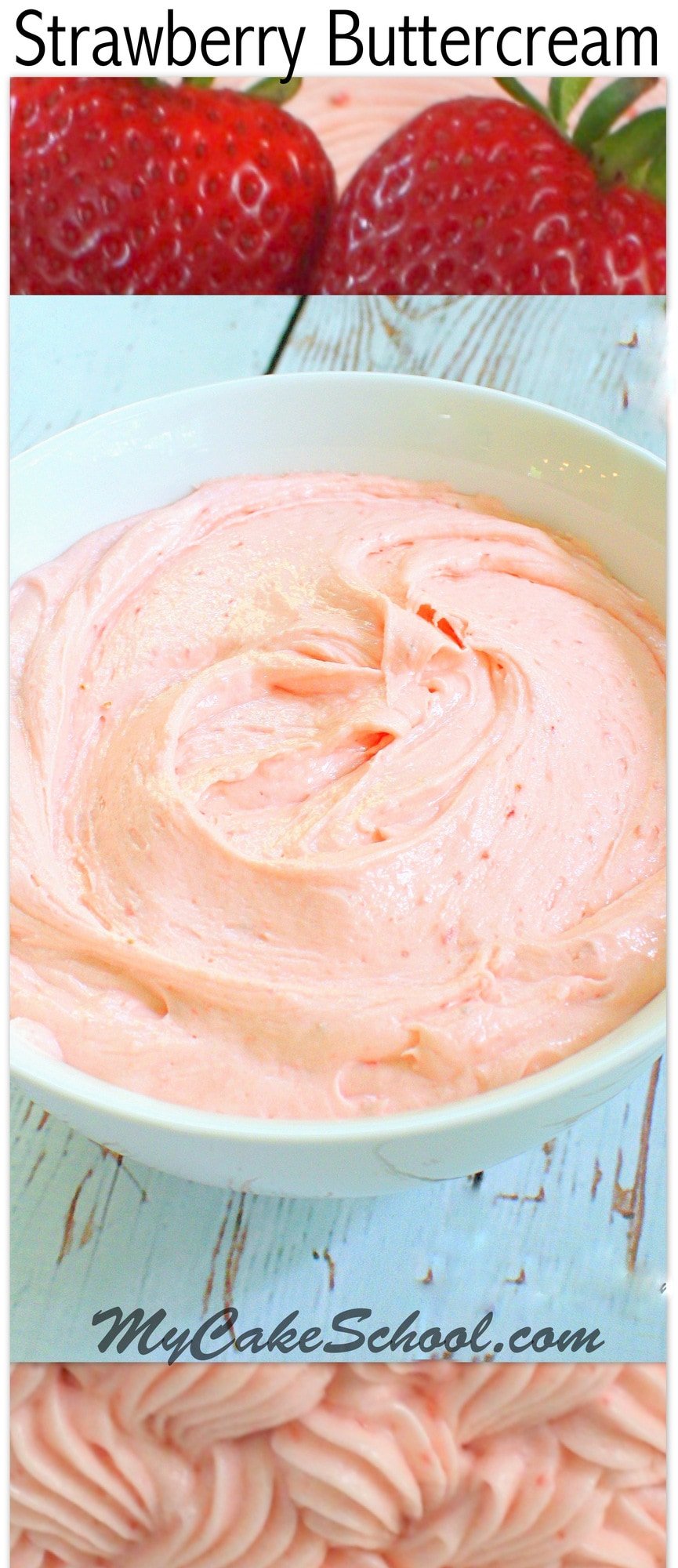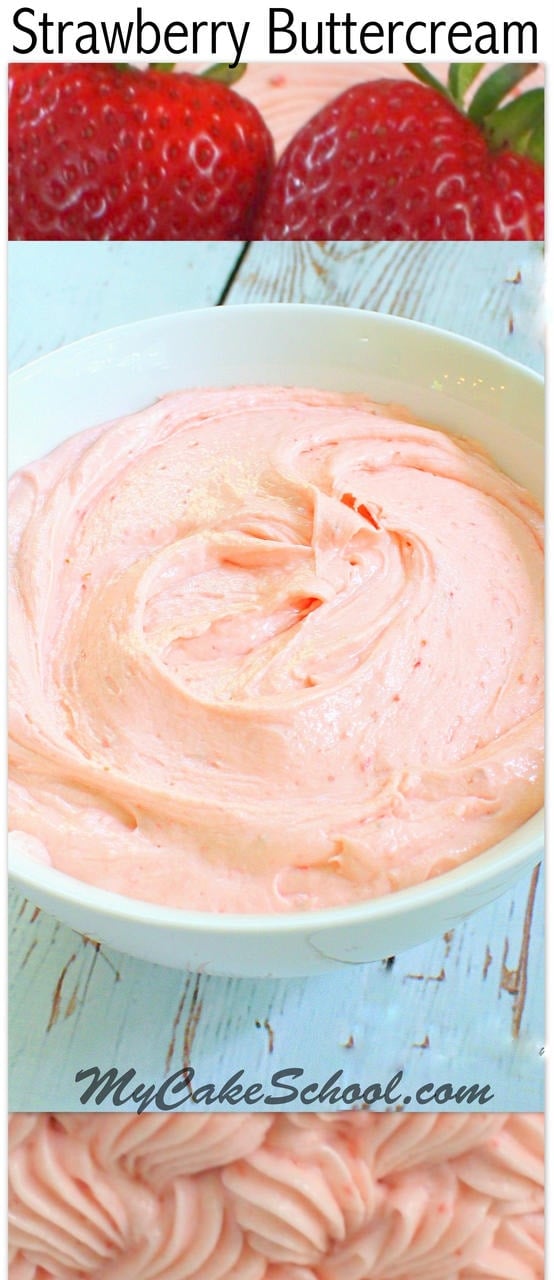 Most of the strawberry flavor in this buttercream recipe comes from pureed fresh strawberries. However, if you'd like a bit of a strawberry flavor boost, you can incorporate a touch of strawberry extract.
This is such a flavorful frosting, and is a MUST for spring and summertime recipes! It pipes perfectly too!
**If you will be doing a lot of piping you will need to double the recipe
Strawberry Buttercream Frosting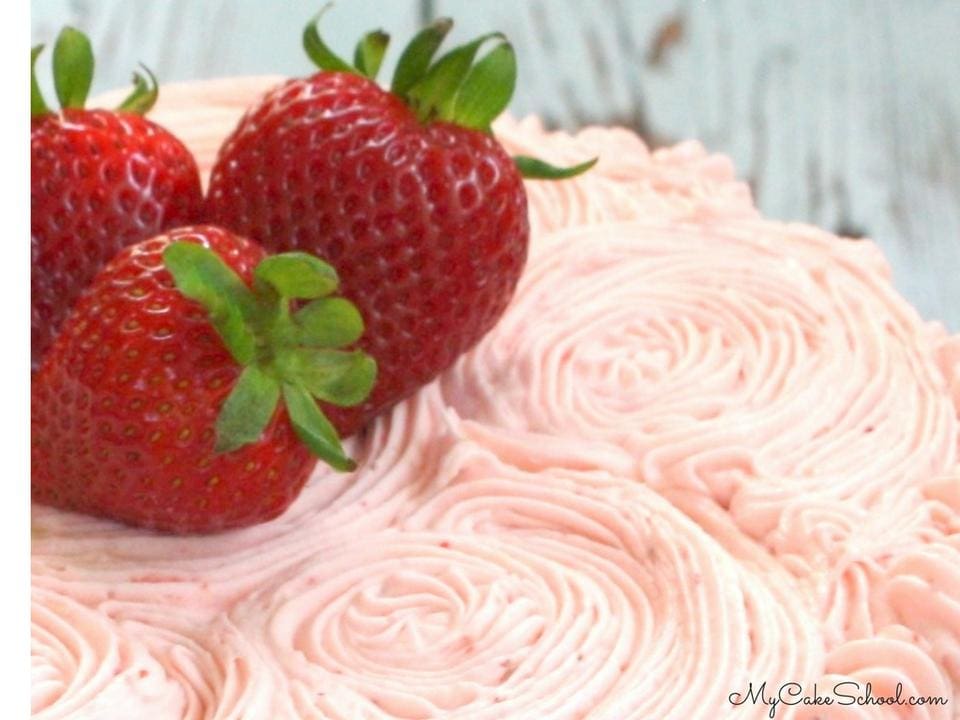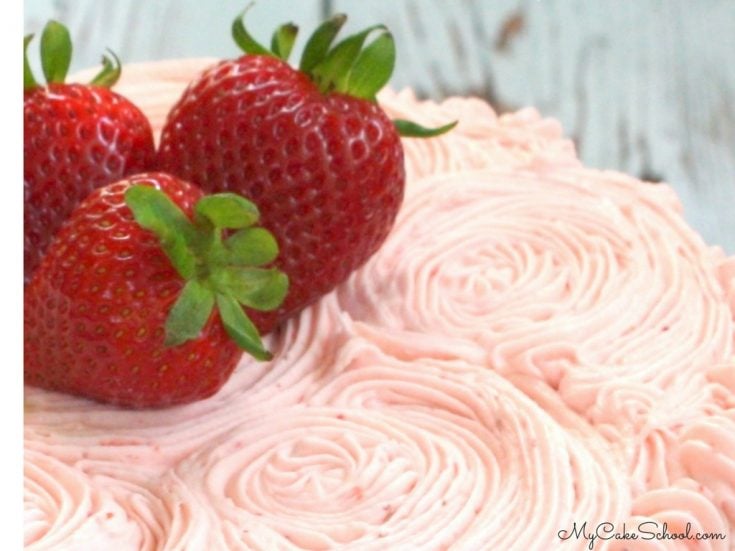 We love this delicious Strawberry Buttercream recipe!
Ingredients
2 sticks (1 cup) (226g) unsalted butter, slightly softened
6 cups (690g) powdered sugar
1/2 teaspoon (3g) salt (optional) this will cut the sweetness (popcorn salt will dissolve more quickly)
1/4 cup plus 1 Tablespoon pureed strawberries, add more to reach your desired spreading consistency- This is approximately 3-5 strawberries depending on size.
1 teaspoon (4g) strawberry extract (optional) use if the buttercream needs more strawberry flavor
Instructions
Cream the softened butter until smooth.
Gradually add the powdered sugar and pureed strawberries beating at medium speed until blended.
Continue mixing on medium speed another 3 to 4 minutes, scraping the sides of the bowl occasionally
Slow down the mixer to very slow (#2 on a KitchenAid) and mixing another 1 to 2 minutes. This will eliminate air pockets. The buttercream will become very smooth.
If the buttercream is too thin add more powdered sugar, if too thick add more puree or a bit of milk.
Any extra strawberry puree can be spread between the cake layers
Makes 4 to 4 1/2 cups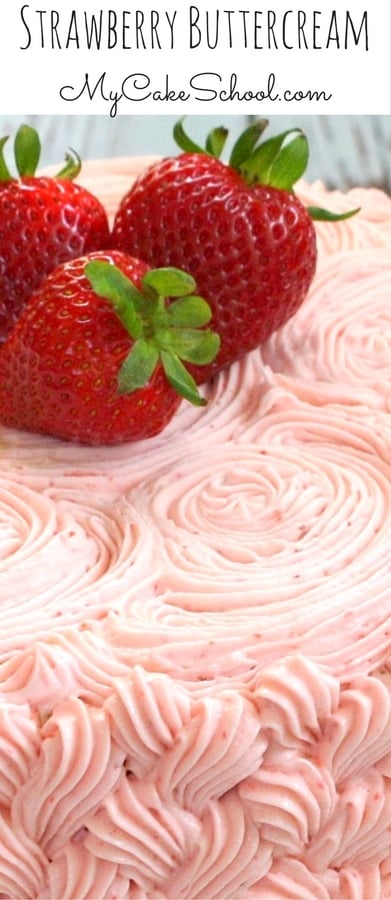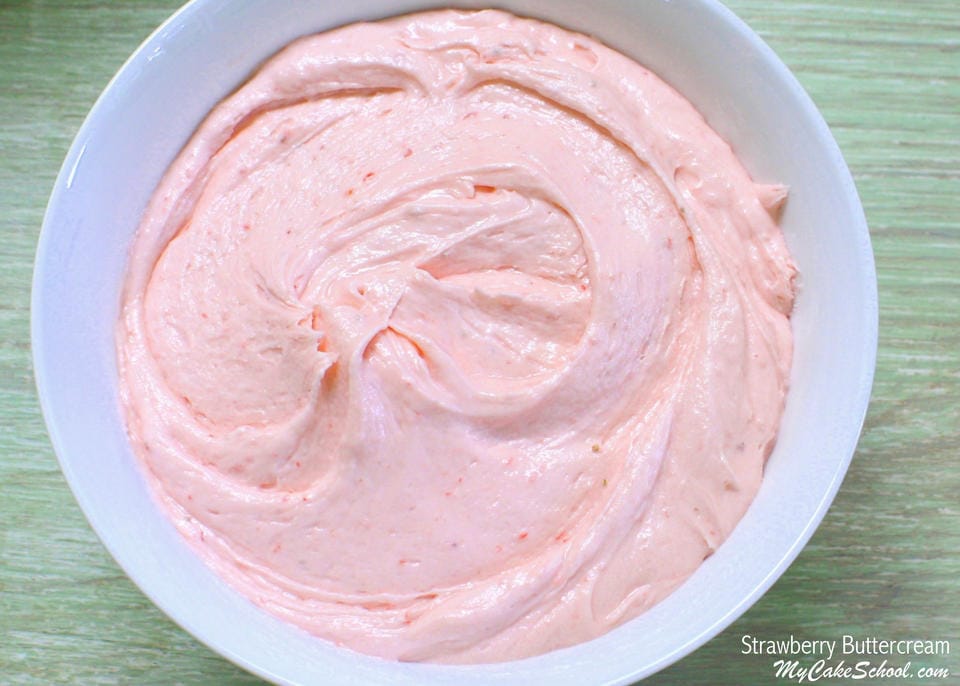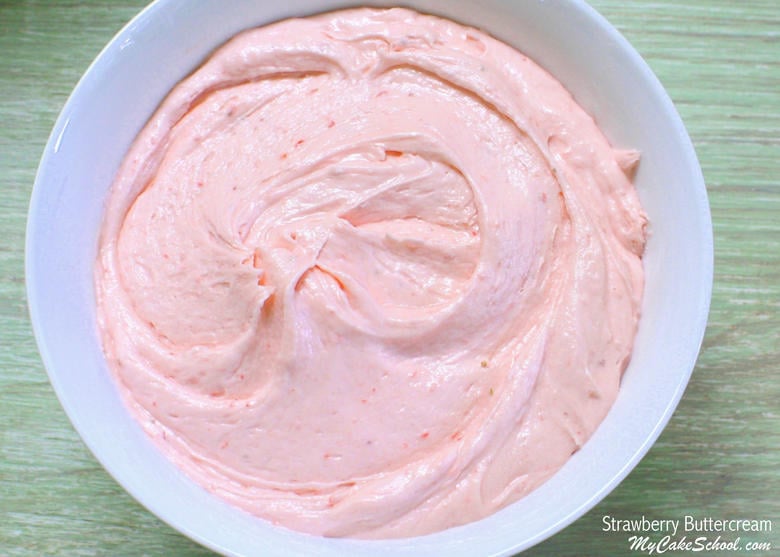 Thanks for stopping by! Make sure to check out more of our FAVORITE cake and frosting recipes in our
Recipes
section!