This simple Spiced Cream Cheese Frosting recipe is deliciously flavorful and pairs wonderfully with Pumpkin Spice and Gingerbread cakes and cupcakes!
We LOVE cream cheese frostings, and this spiced version makes a wonderful filling and frosting and is so easy to make. There's just something about this combination of flavors- there are a perfect match.
You're going to want to eat this frosting by the spoonful!
Love Cream Cheese Frostings? We have so many favorites!
We've made so many cream cheese frosting recipes over the years. Don't miss our full collection of favorites. You can find them here: The BEST Cream Cheese Frosting Recipes!
You are sure to find something wonderful for all sorts of cake flavors!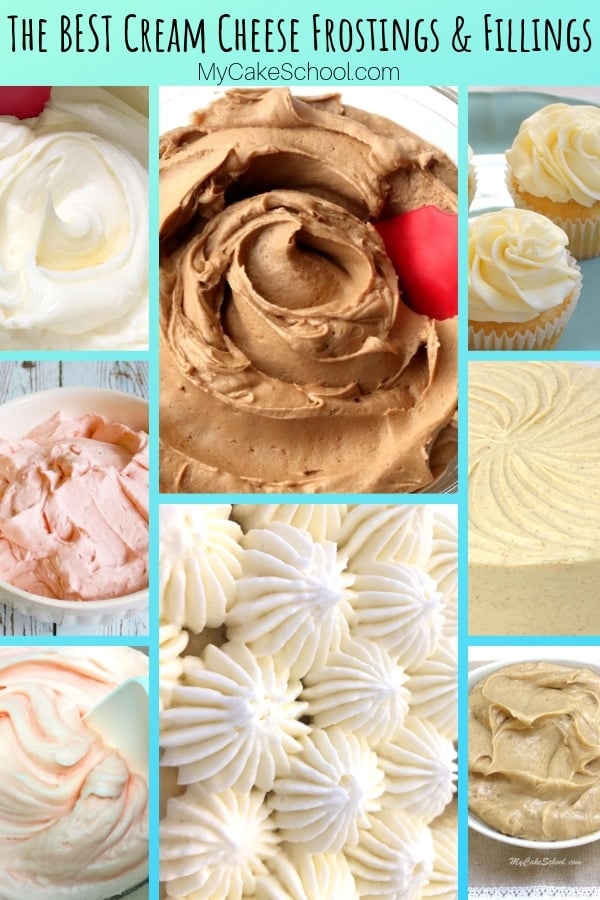 Spiced Cream Cheese Frosting
This silky smooth Spiced Cream Cheese Frosting is SO delicious and easy to make! We love to use it on spice cakes and gingerbread cakes in the fall and winter!
Ingredients
1 cup (2 sticks) (226g) unsalted butter, softened (do not soften in microwave)
3 (8 ounces) (226g) per package full fat cream cheese, (total 678g) cut into 1 inch pieces and softened.....do not use reduced fat cream cheese or cream in tub containers (do not soften in microwave)
3 cups (343g) powdered sugar
2 teaspoons (4g) Pumpkin Pie Spice * (we list substitution below)
2 teaspoons (8g) vanilla extract
Instructions
Put the softened butter in the bowl of your mixer and mix until smooth.
Add the powdered sugar, vanilla, and pumpkin spice. Beat on medium speed for 2 to 3 minutes (longer if using a hand mixer) until light and fluffy. Scrape the bowl midway through.
Add the pieces of softened cream cheese to the mixing bowl. The cream cheese should be soft enough that it combines easily into the butter/powdered sugar mixture. Beat on low/medium speed about 1 minute or until the cream cheese is blended in.
Makes 6 cups
Use immediately or refrigerate. If you have beaten too long and it is too soft to pipe, just refrigerate a while and let it firm up.
**No pumpkin spice? You can use 1 teaspoon cinnamon, ¼ teaspoon nutmeg, ½ teaspoon ground ginger, ¼ teaspoon cloves. There is some "wiggle room" with this if you prefer a stronger flavor of one spice over another.
LEARN CAKE DECORATING ONLINE with My Cake School!
If you love finding new cake recipes, don't miss our full collection of FAVORITE tried and true cake and frosting recipes from our Recipes Section!
To learn about cake decorating, hop over to our growing Free Tutorials Section. Or, if you are interested in accessing our entire collection of hundreds of cake decorating tutorials, you should consider becoming a member of My Cake School!
Memberships are $30/year and will give you access to every video we've made for as long as you are a member. You can find the joining details here: Joining Information for My Cake School. We would love to have you!