My Cake School is the BEST way to learn cake decorating online!
Whether you're interested in our free cake decorating tutorials, fantastic cake and frosting recipes, or becoming a member of our site for access to hundreds of additional cake tutorials, there is something for everyone on My Cake School.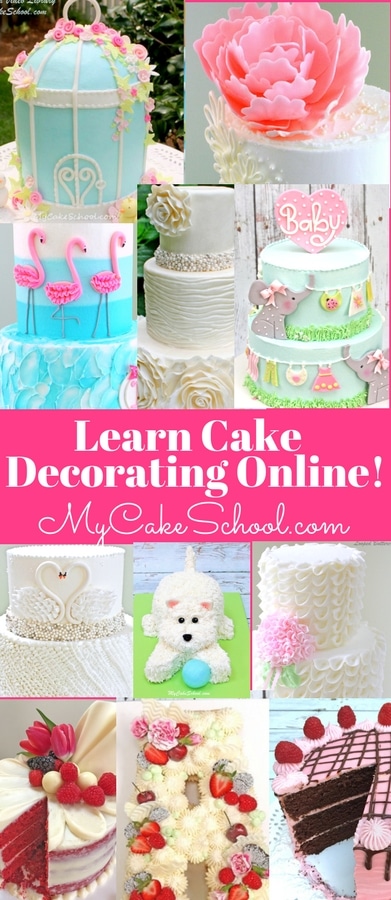 Scroll through our Free Tutorials section for free step by step tutorials & videos, or our Recipes section for our popular cake & frosting recipes!
For access to our entire Cake Decorating Videos section and Forums, consider becoming a member of My Cake School! This is an invaluable tool for anyone interested in the cake decorating. We have members from all over the world, and all levels of cake decorating!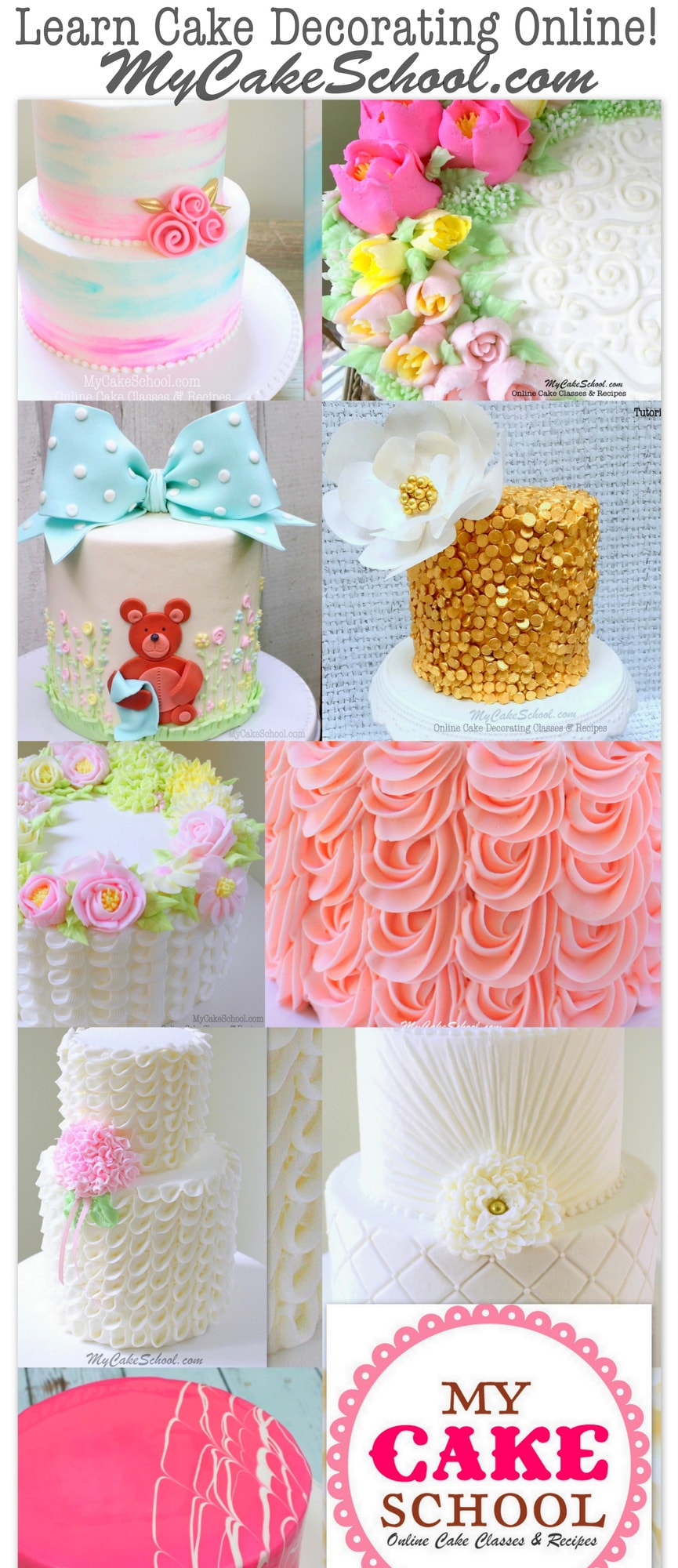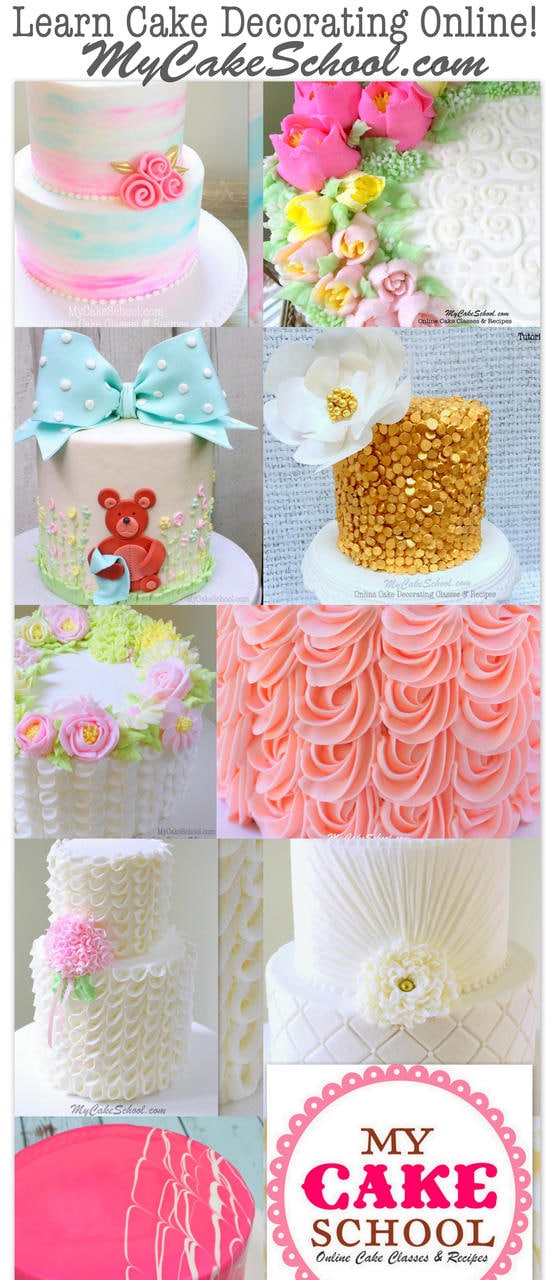 What will you get with a My Cake School Membership?
With a My Cake School membership, you will have online access to every cake decorating video we've made over the past 10+ years! This means a library of hundreds of informative cake decorating video tutorials, which we are constantly adding to.
We welcome members who are brand new to cake decorating as well as more experienced decorators who are interested in learning new techniques! You can view a listing of our member video tutorials here: Videos Section.
In our Free Tutorials Section, we have hundreds of step by step cake tutorials as well as a collection of our Free Video Tutorials! We'd love for you to stop by!
Interested in a membership to My Cake School? We have a couple of payment options for you:
1.) You can complete the membership form above and make a payment by credit/debit card or PayPal.
2.) Gift memberships are available here, and allow for a one-time $30usd credit card or PayPal payment.
FREQUENTLY ASKED QUESTIONS
1. Memberships are only $30 a year for access to My Cake School's entire cake video section of hundreds of videos. What's the catch?
There's no catch, this is truly the best deal around. For over ten years now, our goal has been to make cake decorating lessons accessible to everyone by offering a massive amount of cake decorating content for a very affordable membership fee. We are excited about our ever-growing cake video tutorial section as well as our growing cake community of decorators.
2. What advantage does a My Cake School membership have over the other options available?
We are able to provide our members with a HUGE amount of cake decorating instruction for a low yearly membership rate. Most cake decorating membership sites charge more for a one month membership than we do for a year! Cake decorating sites often price their video tutorials individually which really limits what an aspiring cake decorator can learn without spending a small fortune. Our $30/year rate for access to hundreds of video tutorials and countless tips & techniques is the best deal around!
3. What online tutorials are available for members to watch?
For over ten years, we've made several hundred cake decorating videos, and each one is available to our members! These are full length (advertisement-free) videos and are extremely thorough. We are constantly adding new cake video tutorials!

4. Can I cancel at any time?
Yes, memberships are $30/year, and renew annually. The annual automatic renewal can be cancelled at any time with the click of a button by visiting our "Subscription" section.
Have questions about membership? E-mail us at info@mycakeschool.com for assistance! -Melissa & BeBe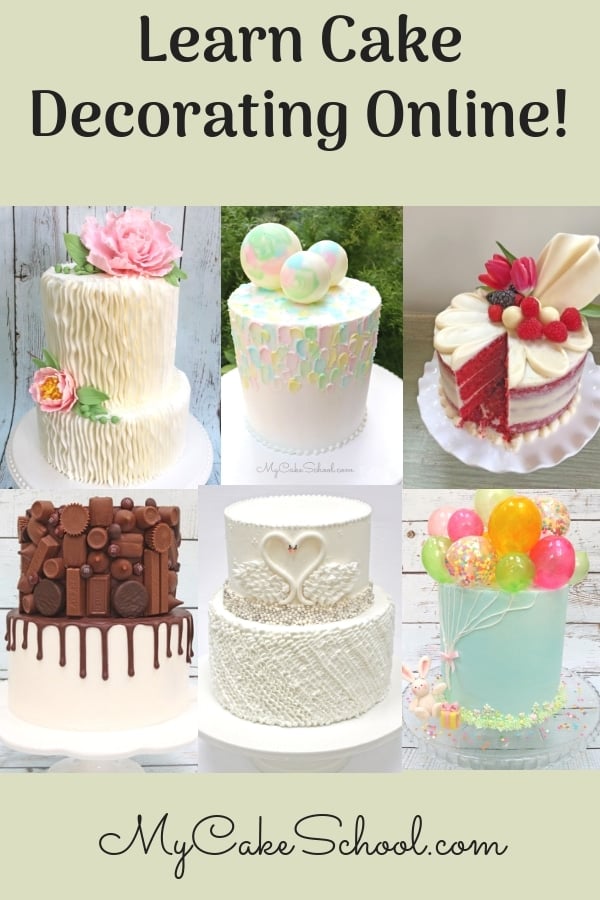 Thanks for stopping by, we would love to have you!