Hi everyone!- Today we created a cake tutorial in honor of Breast Cancer Awareness month. We have all been touched in one way or another by breast cancer...whether personally or through someone that we love. Today's cake is a simple one, but for those of you who are looking for ideas for various fundraisers and events this month, I hope you find it helpful!
First, I frosted a 6" square cake (3 layer) with a basic crusting vanilla buttercream. Here I am doing the "Viva Paper Towel" method of smoothing...my favorite way to smooth my frosting! Use your frosting method of choice, but remember, we want it smooth if possible! ;0)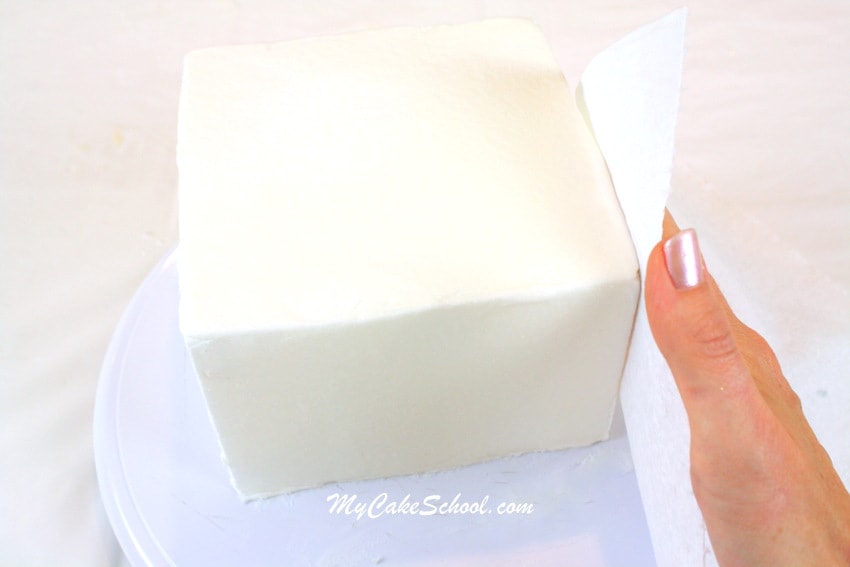 Next, I tinted some fondant (with a little tylose kneaded into it to firm it up) with Americolor Deep Pink coloring gel. Gum paste would be great for this also. I then rolled it out to approximately ⅛ inch.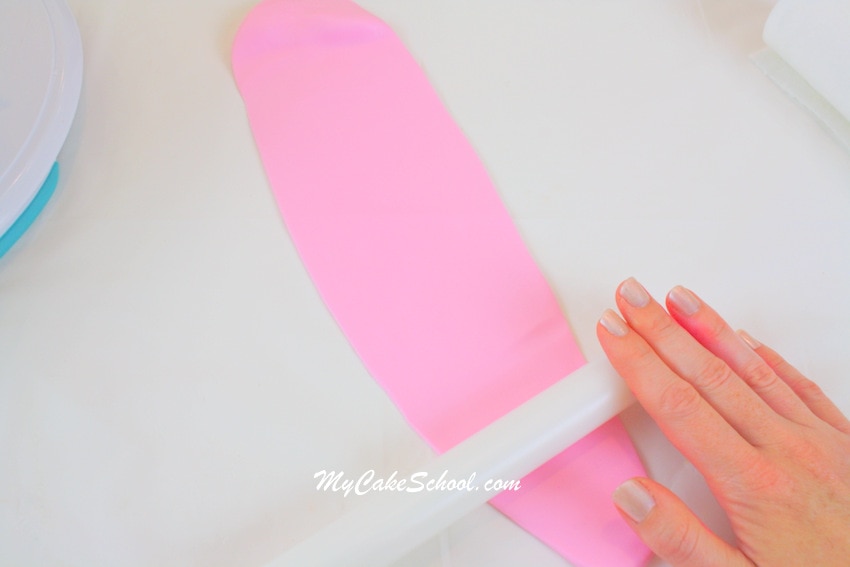 Next, I used an acrylic ruler as my guide to cut out strips of fondant ribbon for what will become our gift cake.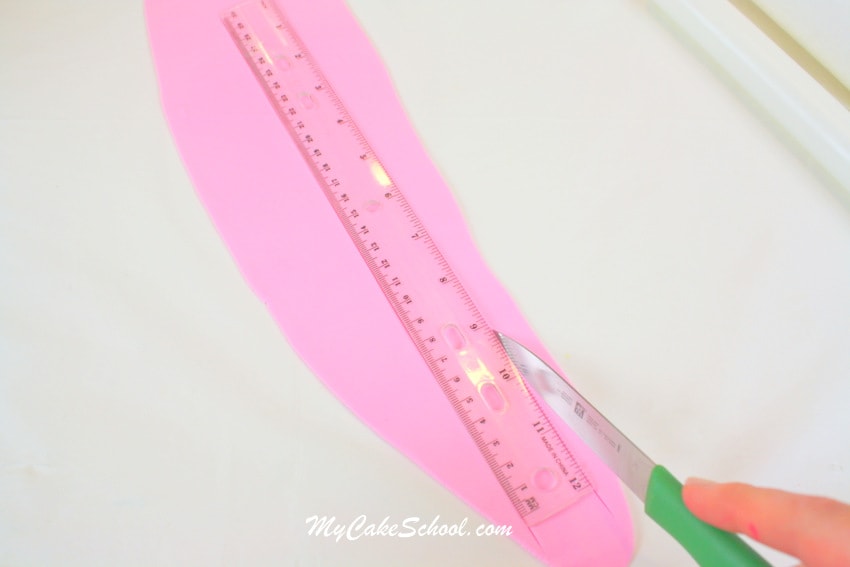 I placed a strip of fondant on each side of our cake, to make it look more like a gift.  I trimmed off the excess at the bottom.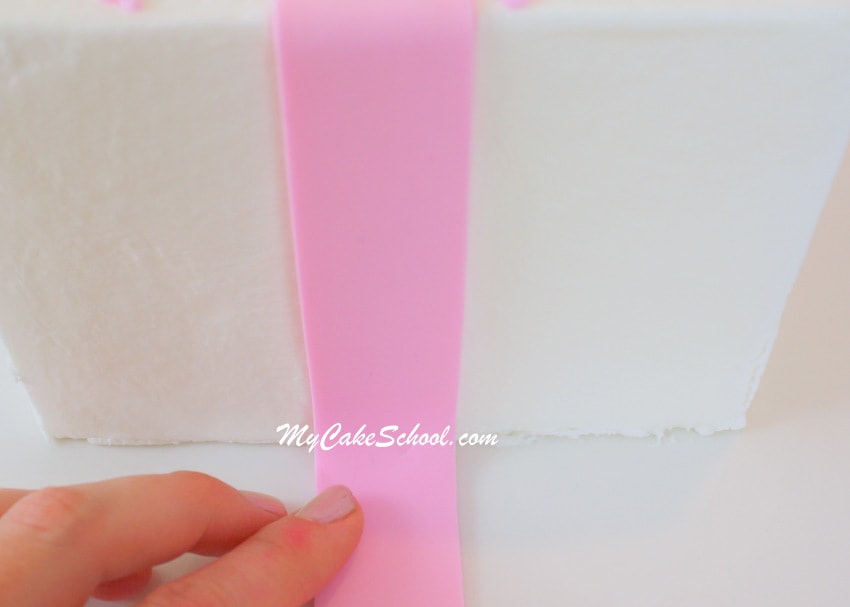 For the loop, I cut about 12 inches worth of our fondant ribbon . You can see in the photo that I used bits of torn paper towel to hold the loop in position as it dries. It's best to do this at least a few hours in advance to allow things to start to firm up.

Next, I made a little oval "Hope" tag for the center of our loop. I used mini clay letter embossing set for this--very easy!  I dusted it with a little dry pearl dust and placed right onto the bow (glued with a little piping gel or frosting.)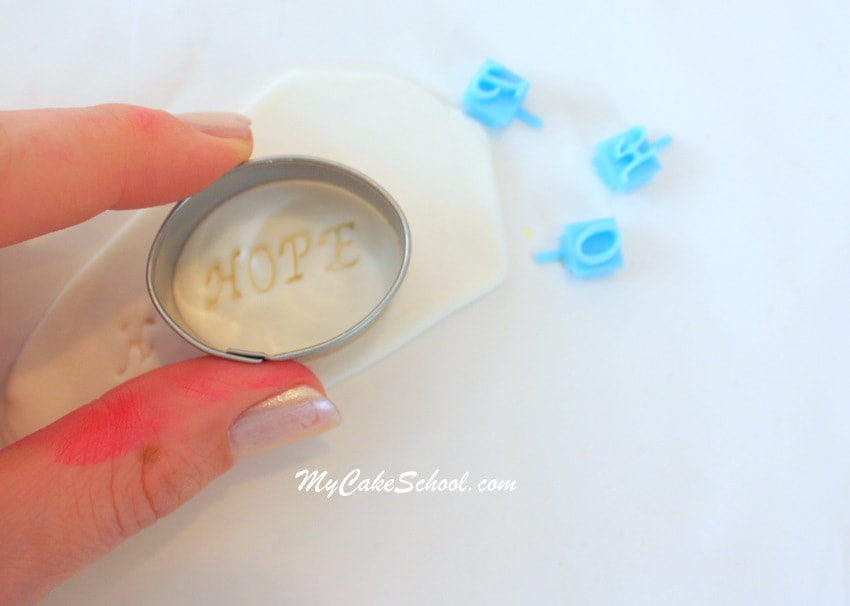 For our wrapping paper, we piped little pink loops all over the cake with a Wilton small round tip 3.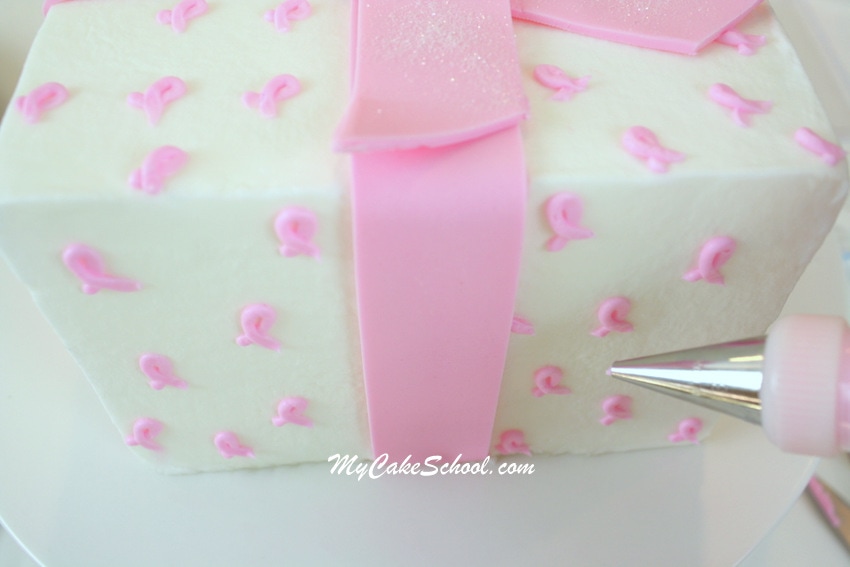 Next, I was excited to use my new Martha Stewart letter mold!  I pressed a ball into each letter that I needed, rolled it with a rolling pin, and cut away the excess.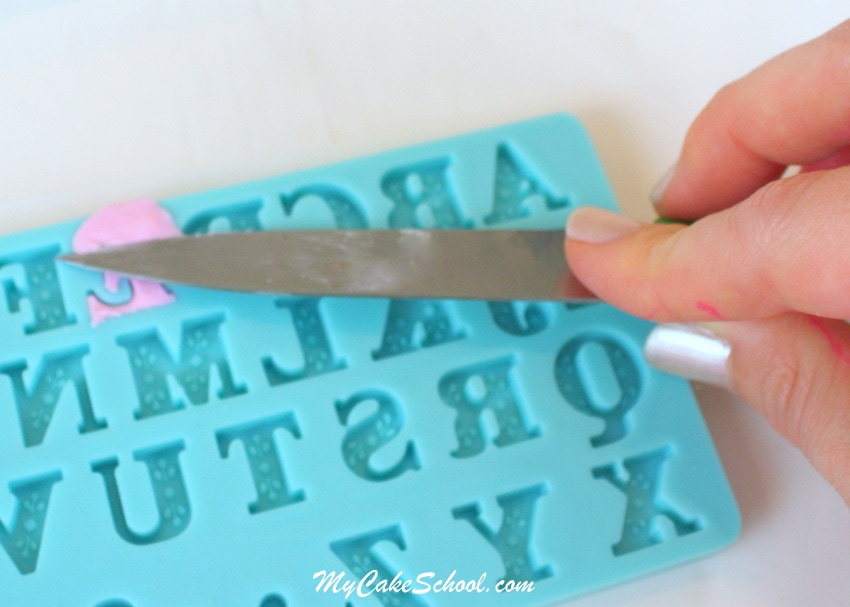 That's it!   I added sprinkles in various shades of pink, as well as a few sugar pearls.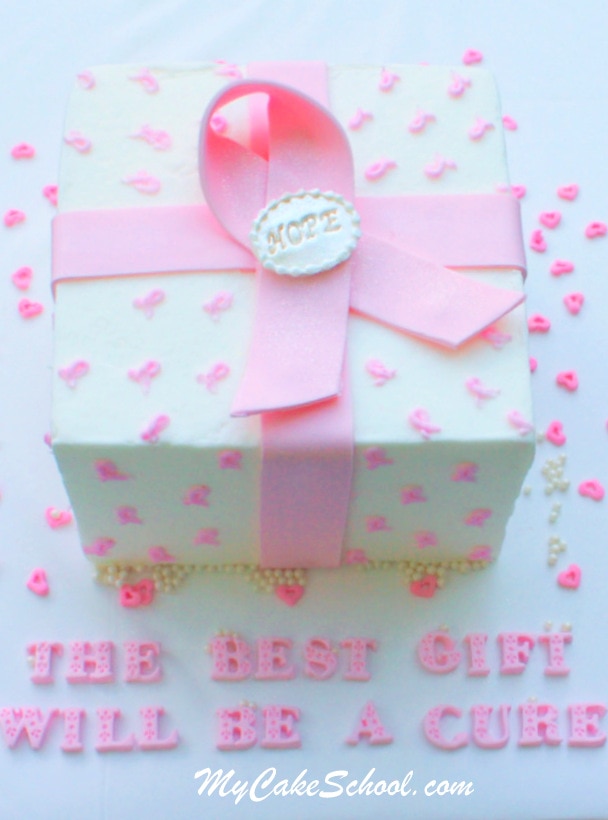 Thank you so much for stopping by, we'll see you next time!