Today we are sharing a collection of our favorite cake designs and recipes for fall and Thanksgiving gatherings!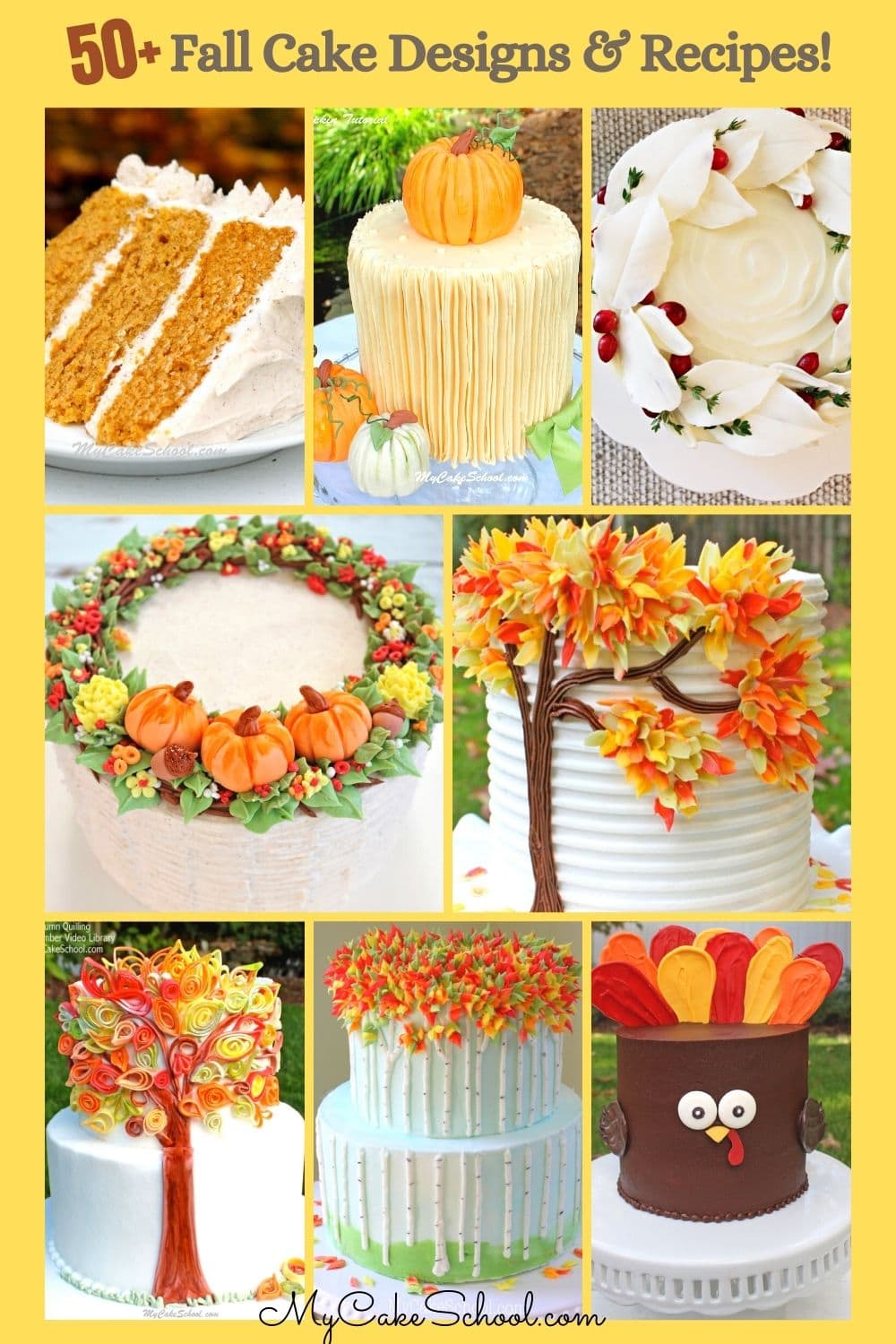 Whether you're looking for delicious scratch or doctored cake mix recipes from pumpkin spice to caramel cake, or for cake designs with colorful fall leaves or funny turkeys, you're sure to find something in this collection of fall favorites!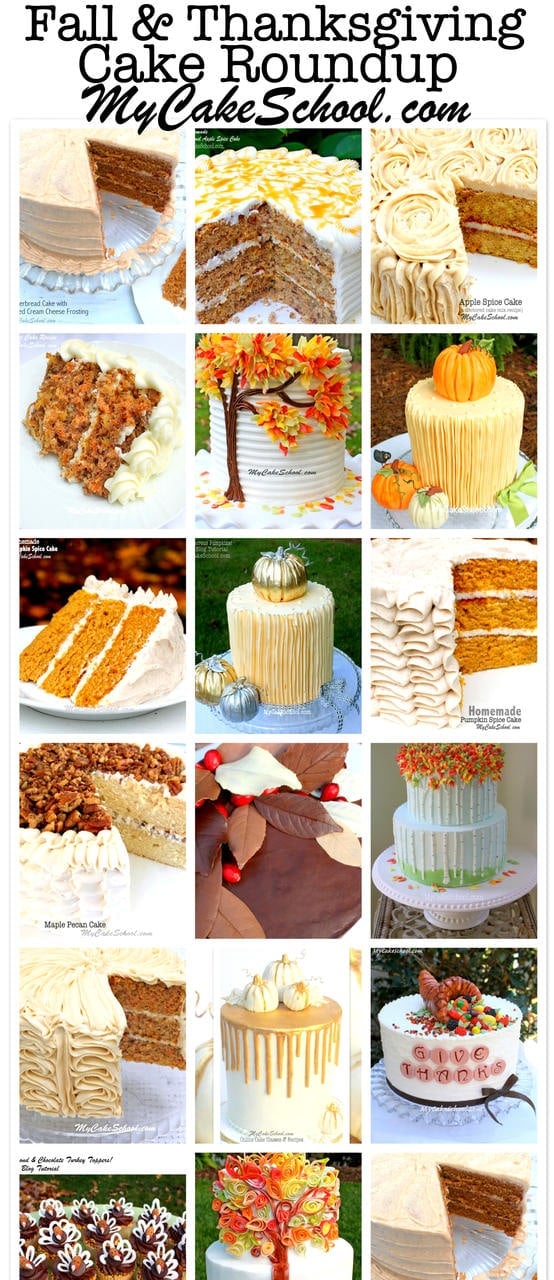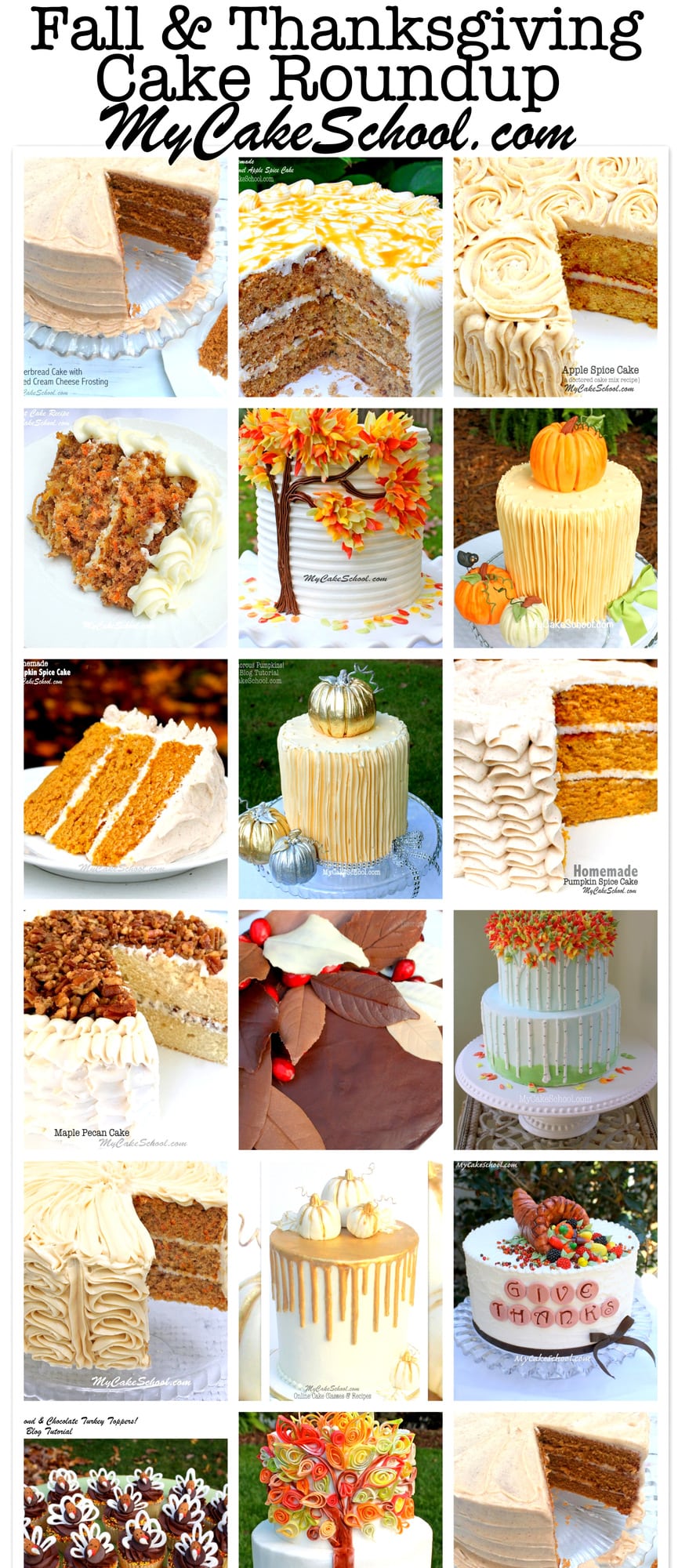 I love everything about fall, from the cooler temperatures to the colorful changing leaves, and of course, the cozy spiced flavors of fall cakes and sweets!
There's just nothing better!
We hope that you find some inspiration for your fall cakes and sweets with this popular roundup of ideas! Enjoy scrolling through!
Thanksgiving and Fall Cake Roundup!- The BEST Fall Cakes
Sharing our favorite Thanksgiving cake recipes and Cake Decorating Designs! Keep these cake ideas in mind for your fall celebrations!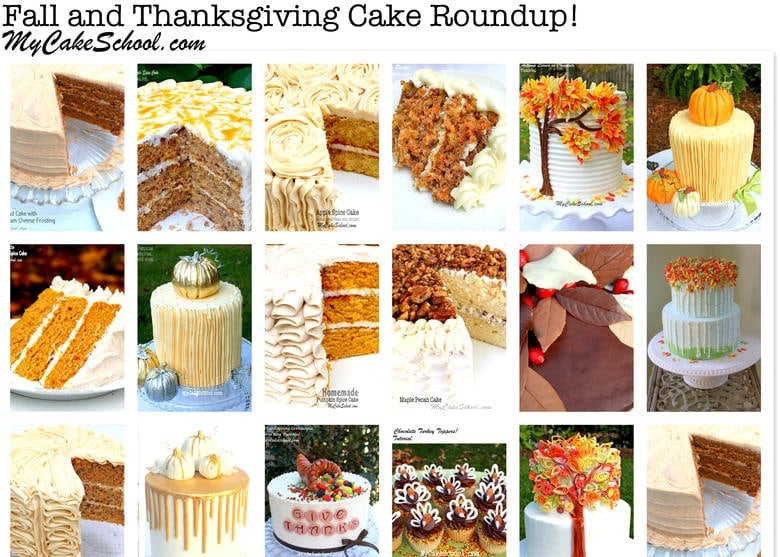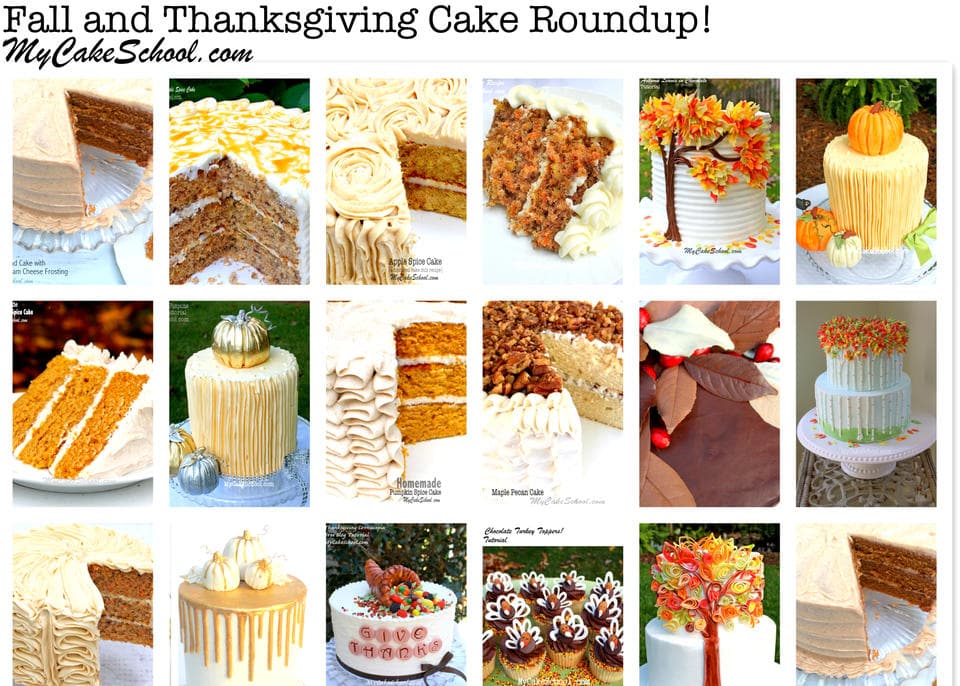 My Cake School- Favorite Cake Designs, Recipes, and More!
Don't forget to check out our full collection of FAVORITE cake and frosting recipes in our Recipes Section!
We also have a fabulous collection of free cake tutorials which you can find in our Free Cake Tutorials section: Free Cake Tutorials
Finally, if you'd like to have full access to our entire member cake video section, we'd love to have you as a member of My Cake School! Find out all of the details here: Joining Details for My Cake School