Today I wanted to share a few of my favorite blog tutorials from 2011--just in case you missed them.  I am so grateful for all of our members and caking friends out there who visit our site--"cake school" would be a lonely place without you! ;0)
Best wishes for a fun filled, cake-filled, happy, healthy 2012-- and now...let's wave goodbye to a few fun tutorials from last year. (Okay, it's really not goodbye...they'll still be in the blog archive) ;0) --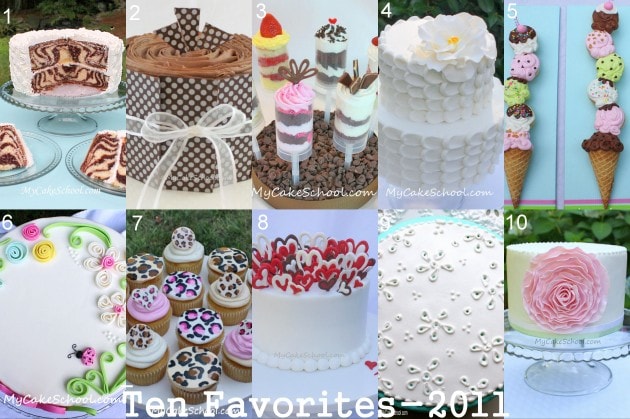 1. How to Make Zebra Stripes on the Inside of a Cake!
2. Chocolate Transfer Sheets--Polka Dotted Fun
6.  Quilling with Fondant & Gum Paste
8. Lots of Love! Chocolate Hearts
Thanks for stopping by!  We're working on a new blog tutorial for this week (is it Thursday already?) --and working towards a new video for our members too.  
Stay tuned for lots of fun ahead!!   Until next time, happy caking!  xoxo  ;0)