This is just a short little blog to show you one of my favorite ways to make a cake topper--- you may have noticed that I LOVE toppers!  To me,  a simple handmade decoration can take a cake from ordinary to fabulous in the blink of an eye.
Today we're thinking about Valentine's Day--after all, it's only 1 month away!  So for this cake topper, you will need floral wire---choose a gauge firm enough to hold it's shape but still nice and pliable--I chose 20 gauge fabric covered wire.
I began with stacked 6" and 4" tiers, frosted in buttercream.  I added a ball border with my trusty Wilton tip 12.  (I can't believe how big the cake looks in the picture!)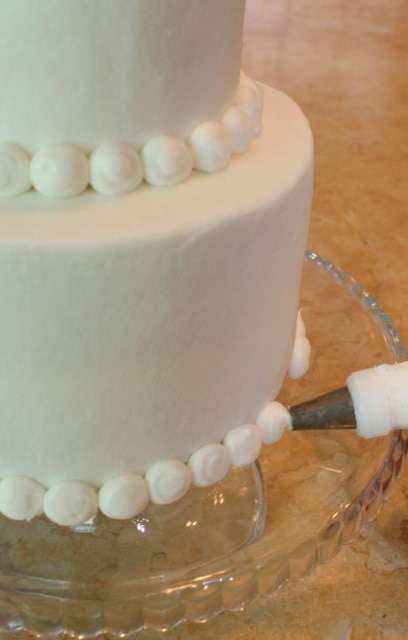 Now, we can begin to make our topper--we're making a heart!  The one on the left  is the shape that we are shooting for.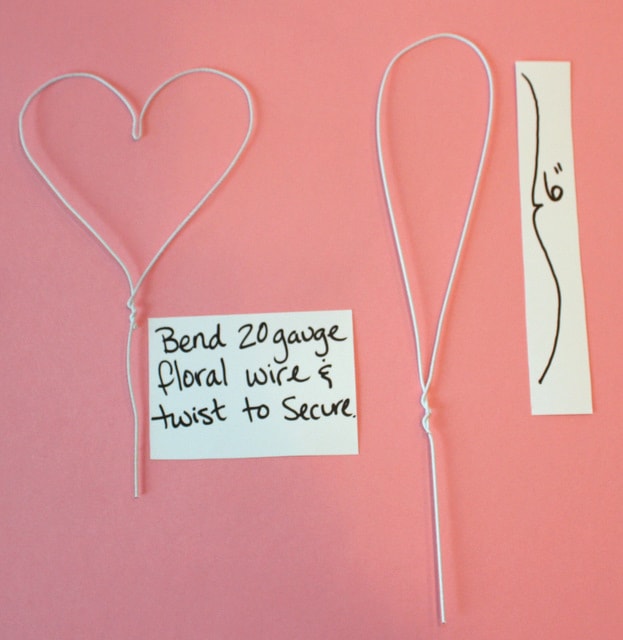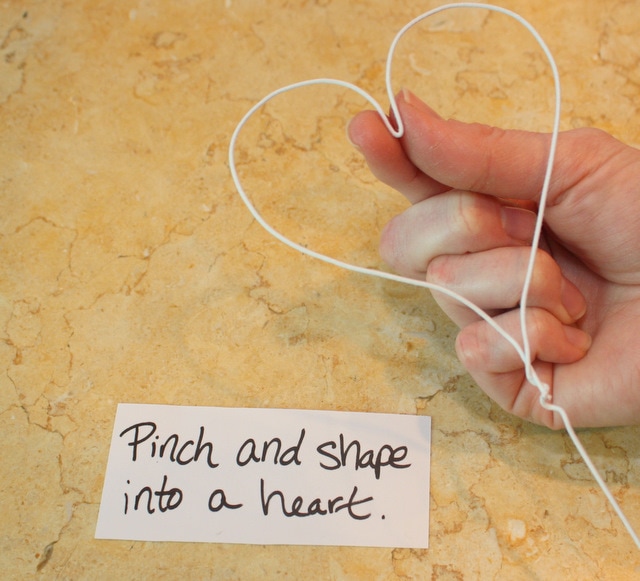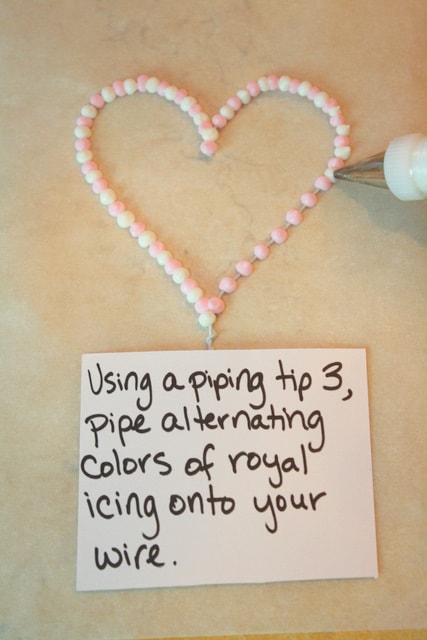 I LOVE the look of this heart---and it was dry and ready to go in about 30 mintues-- but I thought I'd show you another technique too...
Wilton has these awesome heart sprinkles that I have never seen before--so maybe they are new this year--I love that they have heart shaped holes in the center!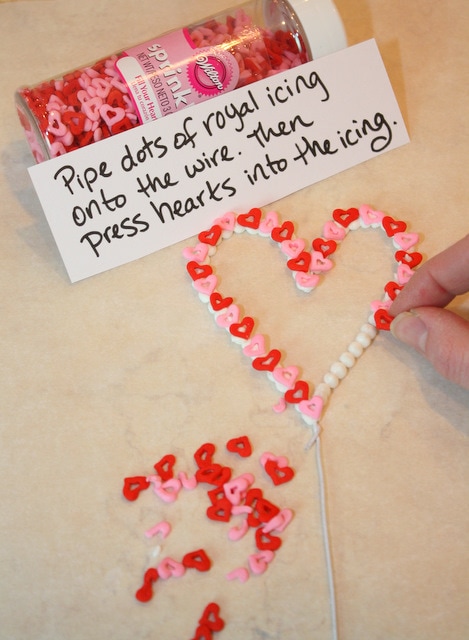 Royal icing dries quickly & so it's not a bad idea to pipe a section of royal icing beads and then place your sprinkles....then pipe another section of beads and so on.
That's it!  The entire topper from start to finish took me about 15 minutes to make.  Isn't it so cute?
I chose the more colorful of the two hearts to use this time---but I'm saving the other heart for another project.  I love them both! --
**Before inserting the stem of the topper into the cake, I snipped a thin drinking straw to the same size, and slid the stem into the straw.  This acts as a barrier between the wire & the cake, just to be on the safe side! :0)
Finally,  I piped more little hearts all over the cake with my Wilton tip 4.  If you don't like to freehand, just cookie-cut fondant hearts and place them on the cake with a little icing as your glue.
Here it is!
I hope that you enjoyed this little tutorial--- more Valentine's Day themed sweets are on the way over the next few weeks!  Have a good weekend.