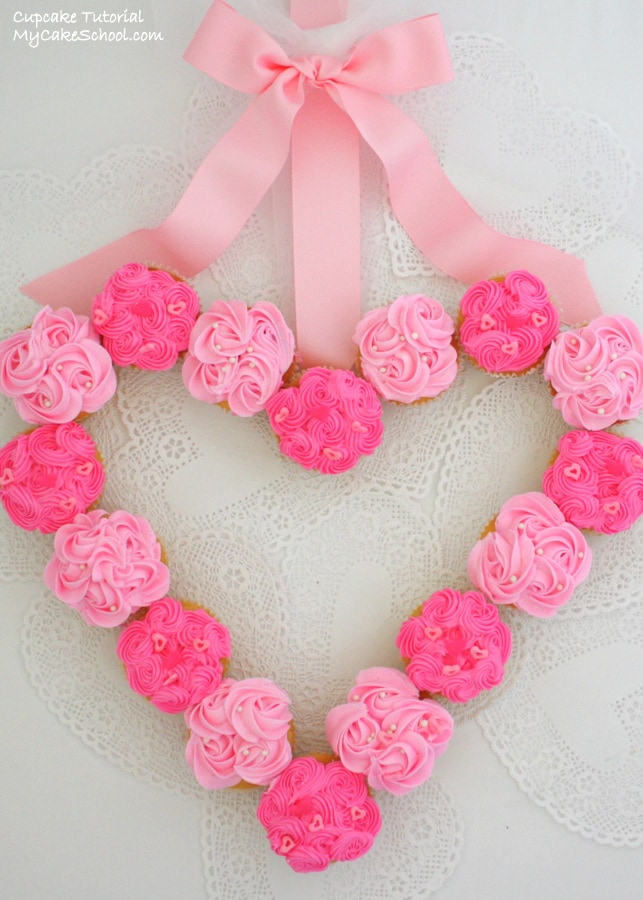 Hi everybody! I'm sorry that I'm a little behind in posting. Last week's blog post attempt was a complete fail (it involved lots of Sixlets and I'm slightly scarred by the whole experience.) --
This week, I'm happy to report that things came out better :0) It's a really simple idea based on all of the pretty, pink & frilly Valentine's wreaths I've seen lately. Only, ours is the cupcake version!
First off, I rounded up some cupcakes and planned out the basic size of my heart. If you need to feed lots of people, you can double up your rows ("cupcake cake style") to form a thicker heart.  The doilies are paper hearts that I found at Michael's the other week.  I knew I'd find a use for them :0)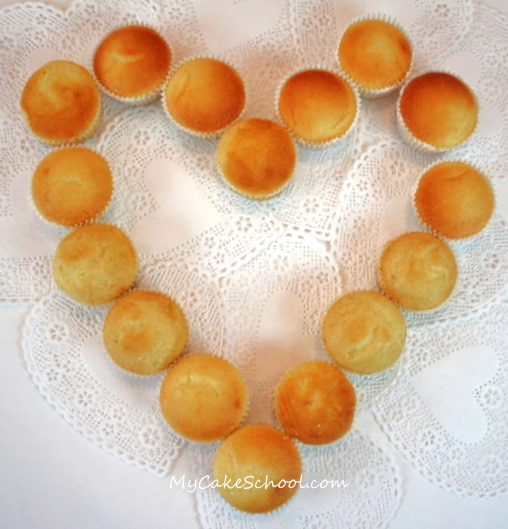 Next, I decided to decorate my cupcakes using two different shades of pink, and two different piping tips. Here, I'm filling my cupcake with four medium sized rosettes using a tip 2D (large closed star tip).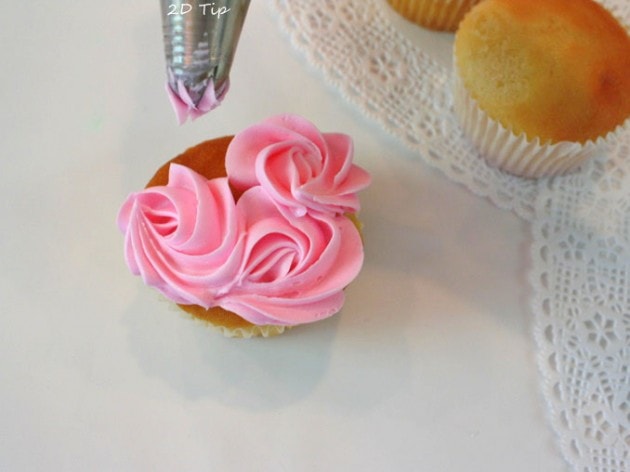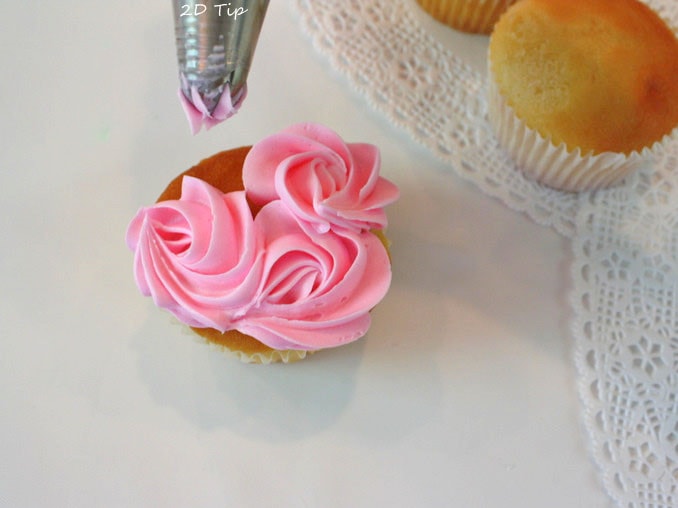 On the other cupcakes, I piped smaller rosettes using a Wilton tip 21 (smaller open star tip)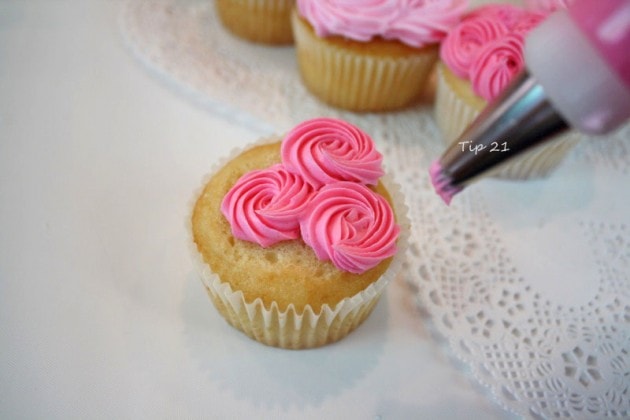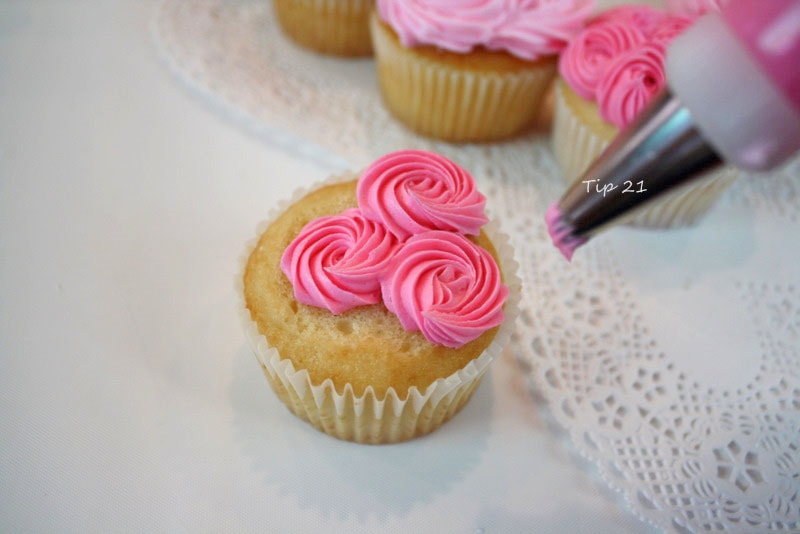 Using alternating shades of pink, I began decorating my heart. I glued each finished cupcake into place with a dot of buttercream.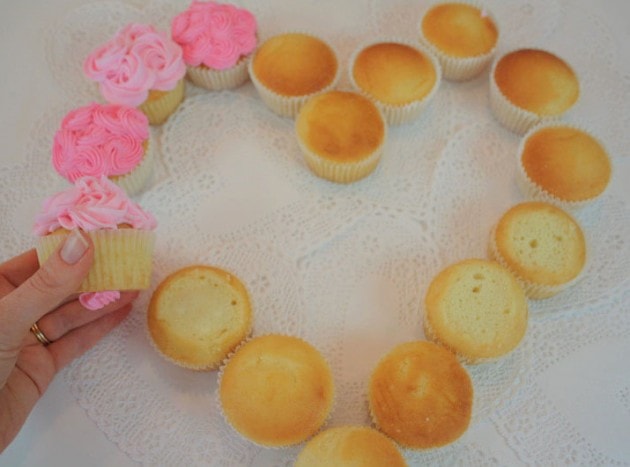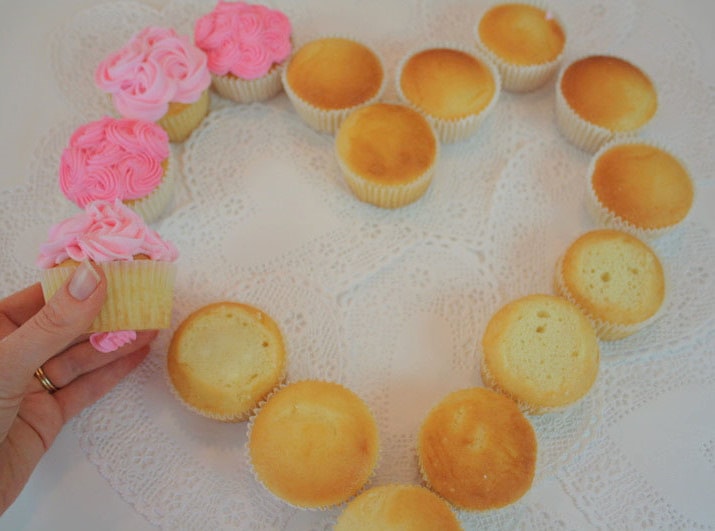 After my cupcakes were decorated, I sprinkled with a few heart sprinkles and sugar pearls....and I added a bow & a strip of ribbon to give it the feel of a hanging wreath.
Here it is!  A super sweet, super easy dessert display for a Valentine's get together...or even a bridal shower or anniversary.  I love hearts all year round!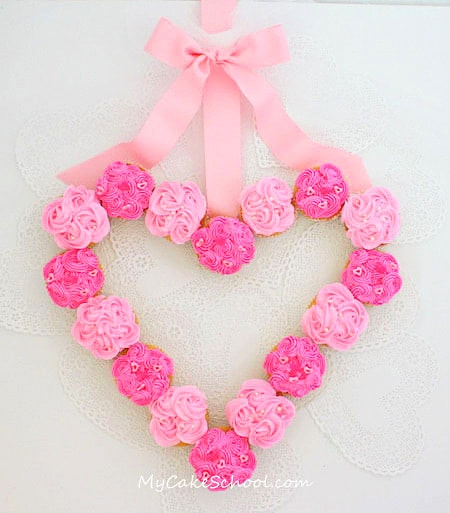 Thanks for stopping by! Have a great weekend~ :0)