In today's free cake tutorial, I'm going to demonstrate a Sweet Eyelet Cake! The look is so elegant, and these accents can be used on cakes for all occasions with no special tools!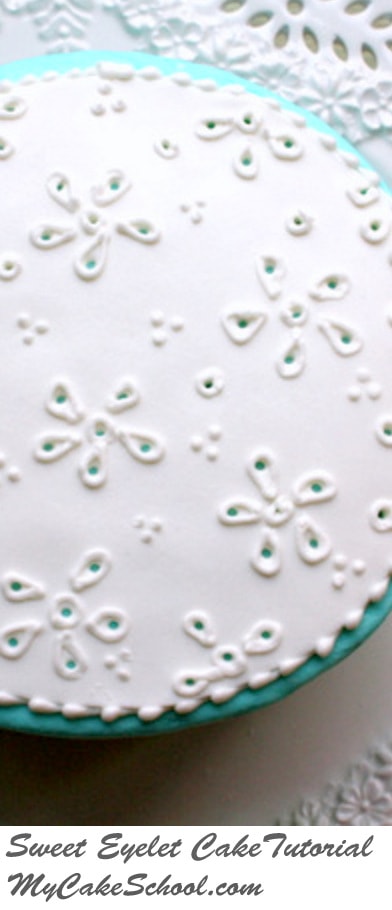 I just love eyelet fabric---especially in white.  It's  the fabric that always reminds me of  summertime (which is probably why I just had to make it yesterday--I've been longing for spring and summer lately!).
I have a feeling that some of you out there have never tried making fondant eyelet accents, which is why I hope you'll love this blog tutorial.  It's an effect that is a little bit sweet.... a little bit fancy....and secretly very simple!   (Hooray!) --
I'm going make an eyelet circle of fondant to lay on top of my 6" buttercream-frosted cake (it was actually slightly larger than 6" wide after I frosted it with buttercream).
Here's how it works...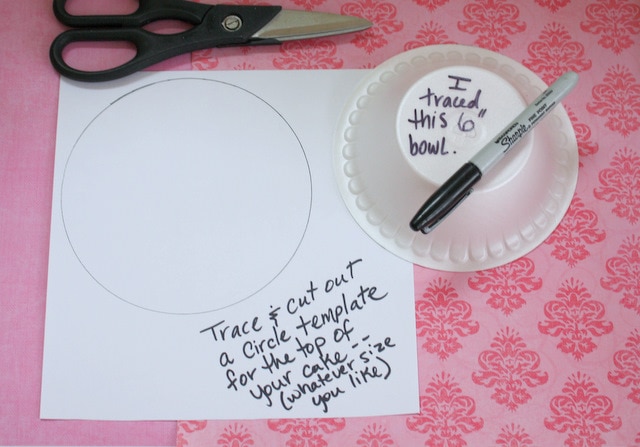 I usually use Satin Ice fondant, which is very white...but not quite as white as my cake pedestal.  So, I decided to knead in a little Americolor Bright White coloring gel into my fondant to make it a shade whiter. It worked!  (I know, OCD alert! :0) )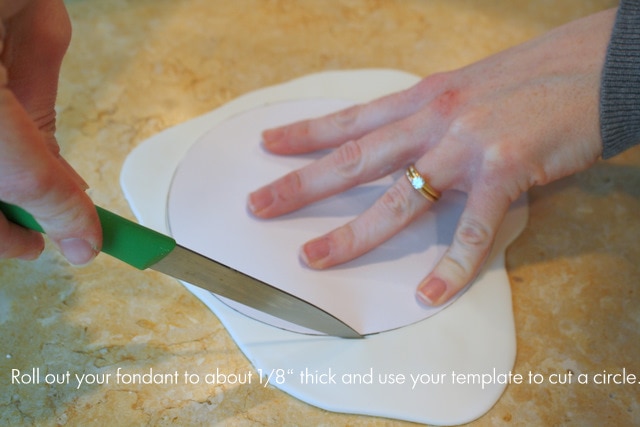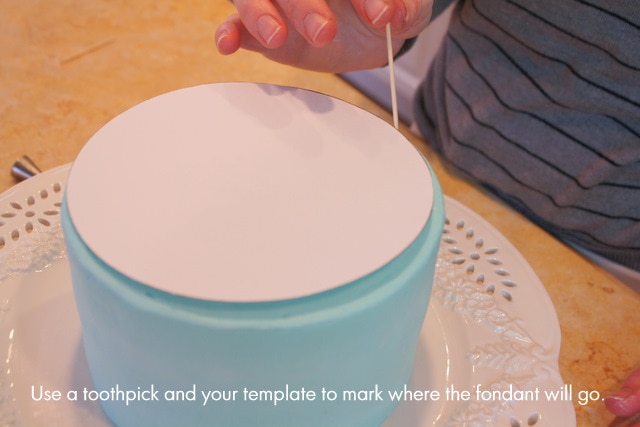 By the way, my buttercream is tinted with a very small amount of Americolor Teal coloring gel.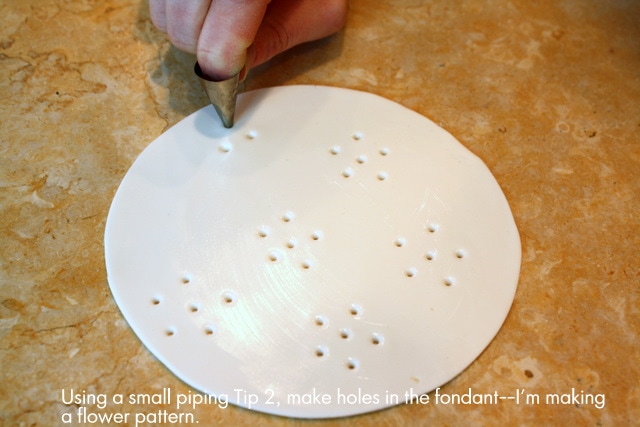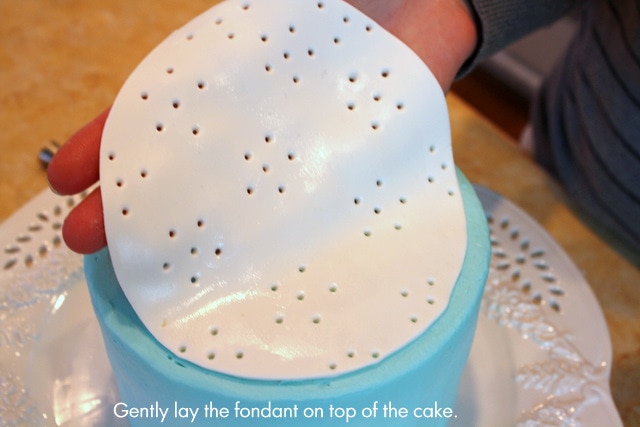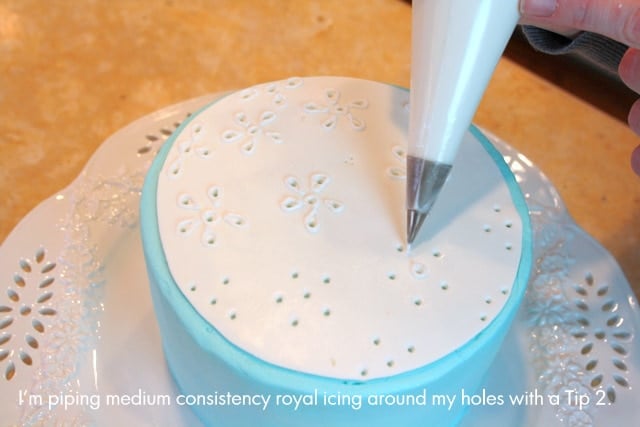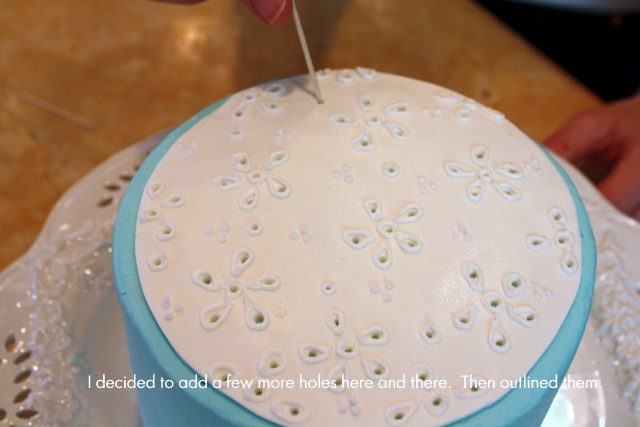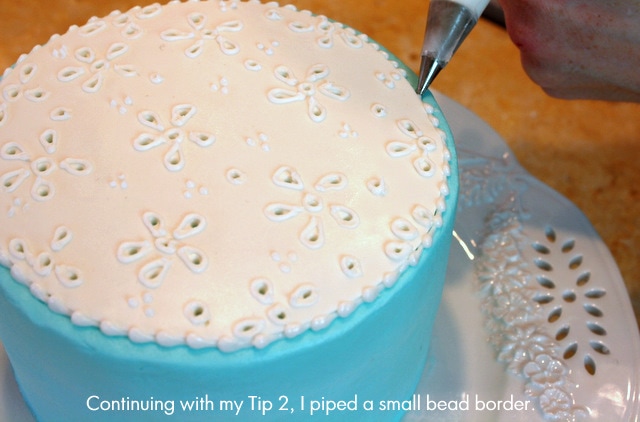 Now for the bow.... (my first choice is to use gum paste or fondant mixed with a little CMC or Tylose rather than just using plain fondant.  It will dry faster and stronger.)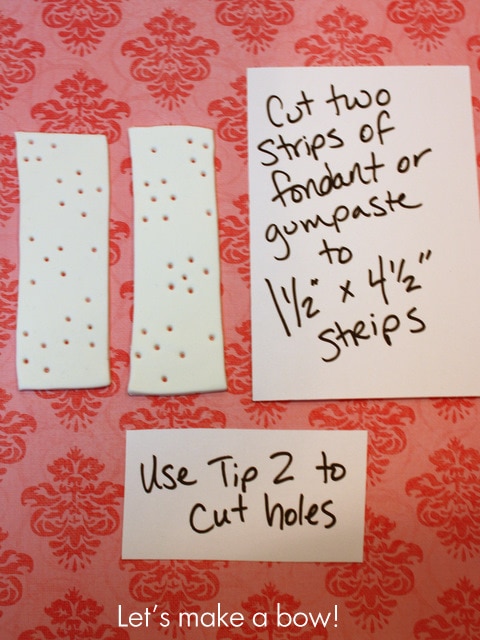 Form your loops...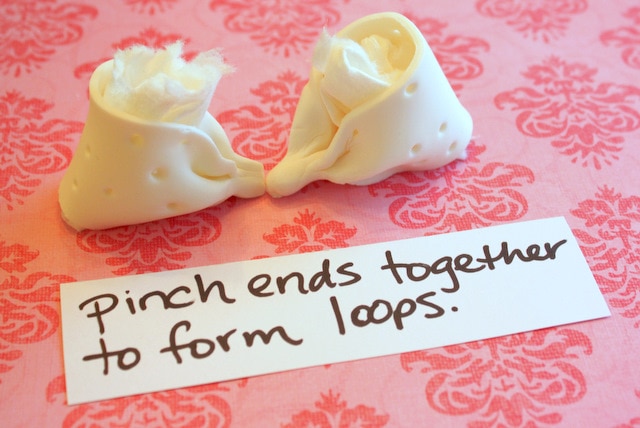 Allow to dry for a while with bits of paper towel or plastic wrap within the loops.  Mine was dry enough to hold it's shape (but still soft) after about an hour.   I then wrapped a little piece of fondant around the center to form the knot, and made some ribbon tails too.
I piped a few clusters of dots around the sides of my cake  (using the same piping bag as before).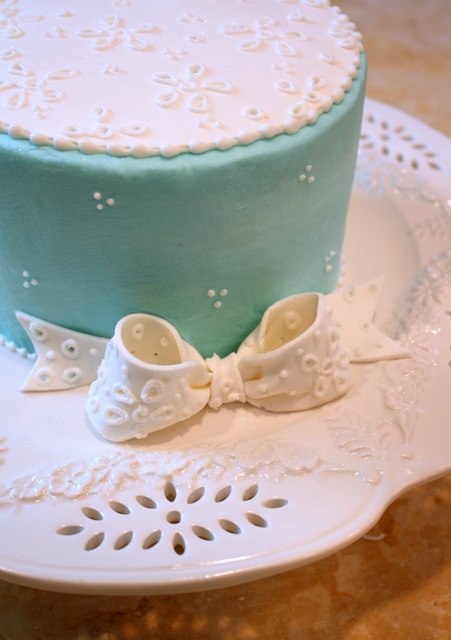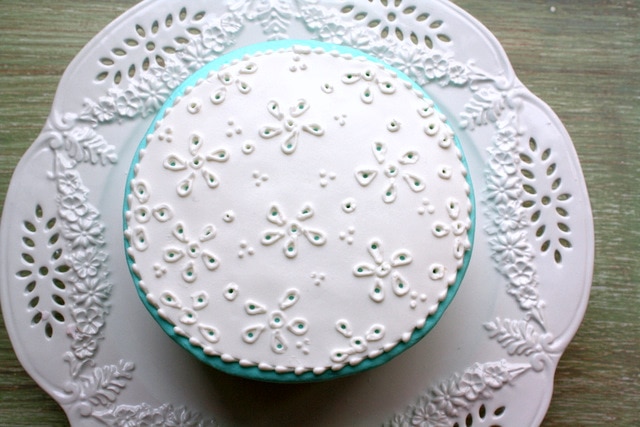 Ahhhh....  if only I had time to do cupcakes.  That will be for another time!  Thanks for stopping by!