Whew- it's been a busy week!  Not a busy cake week so much as a busy everything else week. The last week of school is always hectic, but in a good way---and with the last day of school behind us, my girls are ready for summer!  Woo hoo!  This calls for a celebration--let's catch some lightning bugs and eat watermelon! :0)  ---I was almost so excited about the end of the school year that I forgot that Father's Day is NEXT WEEK!!
I decided to make a blog tutorial today on a Father's Day cake that would be simple, while showing off a new product all at the same time.   Have you ever used frosting sheets...or sugar sheets?  Today, I used Wilton's new sugar sheets to decorate our (early) Father's Day cake.
I bought a red sugar sheet, a blue, and a swirly red and white.  They are sealed to keep them nice and flexible, and when you remove them, you'll notice that they are backed with clear plastic.
I drew & cut out a "D" and an "A" so that I could use them as templates to cut out the word DAD from my sugar sheets.  I used an x-acto knife, although the sheets are so flexible that scissors work fine too.  I probably should have printed off my letters in a cute font to use for templates rather than drawing my own "D" and "A" templates :0)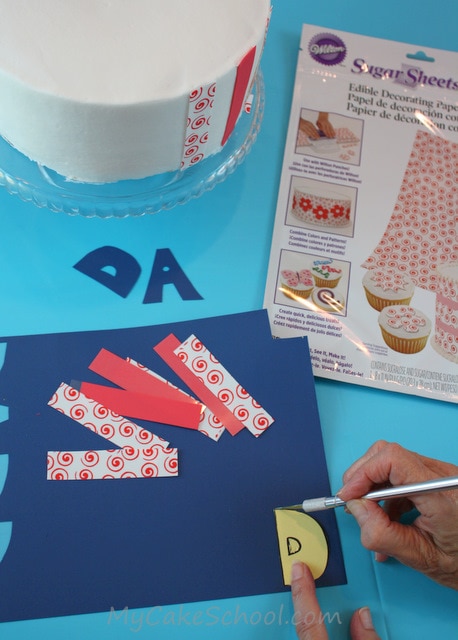 I also cut out 16 strips to stripe my cake with.  I measured my 8" (buttercream-frosted) cake first to find that it was 3 ½" tall.  So, my strips are 3 ½" tall also....and ¾" wide.  After cutting the strips, I began placing on the cake one by one.  ***Don't forget to remove the thin plastic backing!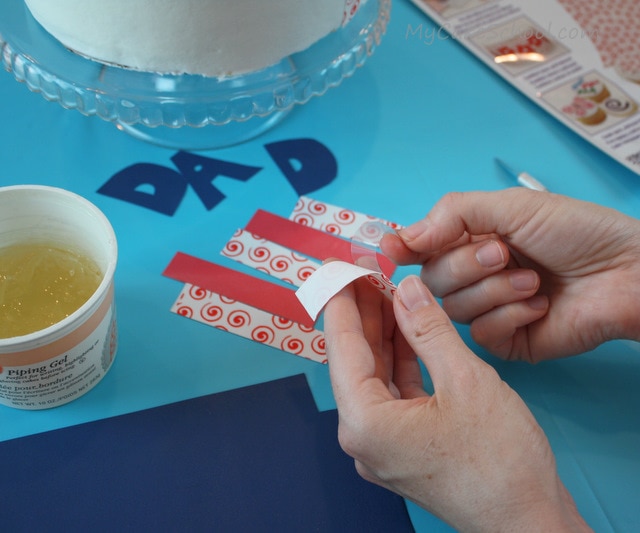 After peeling off the backing, you'll want to brush them with your glue of choice--this could be water, piping gel, or even a bit of frosting.  I used piping gel.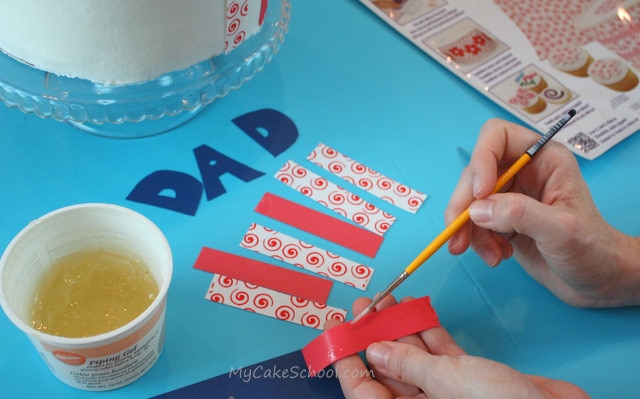 I tried to space my stripes as evenly as I could.  To do this, I used the clear backing leftover from one of my strips and used that to space my stripes.  As I approached the back, I had to slightly widen my spacing to make the stripes work out just right.  If I were better at math, or more patient with measuring, I would have figured this out in advance...  :0)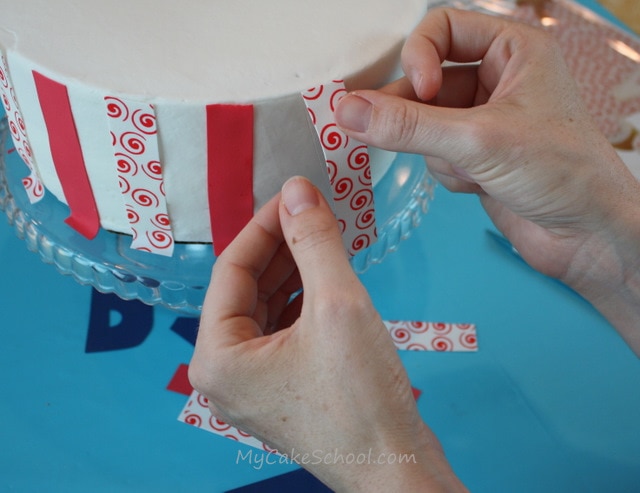 Next, I glued on my letters with more piping gel, and added a ball border with my tip 12.  What a huge difference a border makes!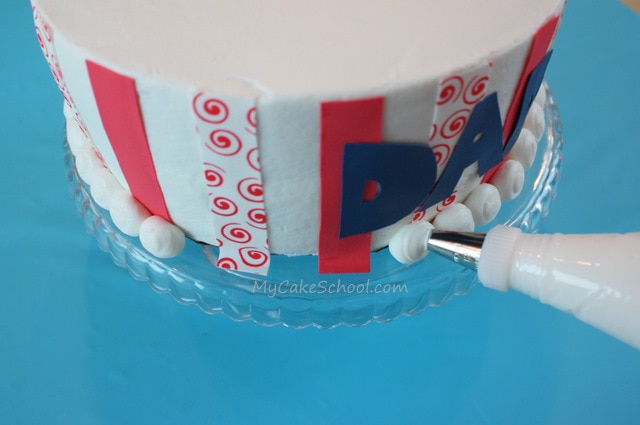 Next, I cut a "blue ribbon" from my sugar sheet for our #1 dad :0)  I cut it out as one piece, and then fringed the edge by cutting little snippets all the way around.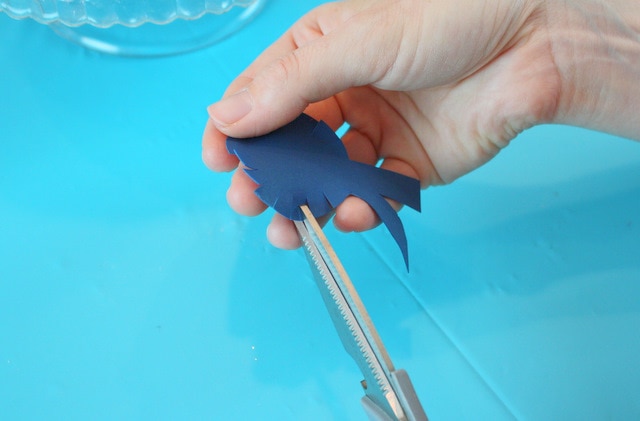 I added a few white dots of buttercream here and there with my tip 4.  I'm not used to such flat decorations & so I tried to do some extra piping.
All in all, I like the sugar sheets.  They are easy, kid-friendly, they don't stretch like fondant decorations do.  The drawback.....hmmmmm.... only that you totally feel like you are gluing construction paper to your cake!  I can look past that though--it's fun to change things up a little now and then :0)
I think that the cake turned out cute!-- you can use sugar sheets on fondant covered cakes, on cookies, and fondant decorations too.  Here it is!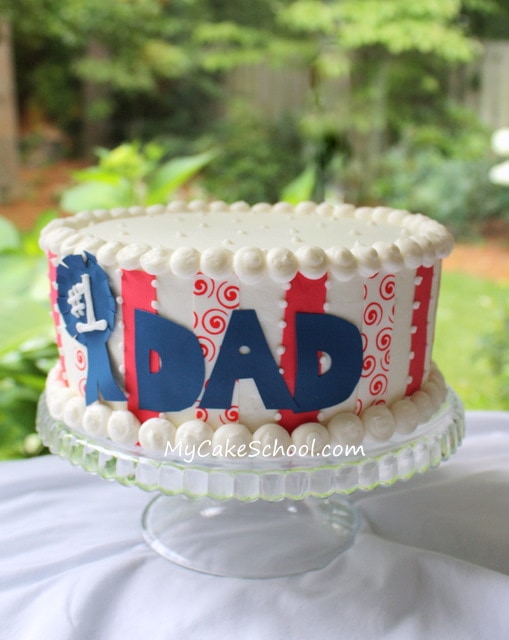 Thanks for stopping by the blog!