Hooray for SPRING! Today we made a happy platter of springtime cupcakes!! :0)--- Nevermind that it was a cloudy, cold day... and I'm going to overlook the snow shower this morning.... it is SPRING and we are going to make some cupcakes to prove it.
We actually made a video on the making of these cupcakes (which I'll be editing tonight & posting to the site)....but I thought I'd show you how to make a few of them for a quick blog tutorial!
I love to paint in watercolors ( or at least, I used to!) ....and for me, painting with lemon extract and coloring gel is pretty much the same thing.  With this cute cake topper, I started with a fondant egg cut-out, and then painted on my stripes!  Easy peasy.... and such a cute topper for a lonely swirl of buttercream!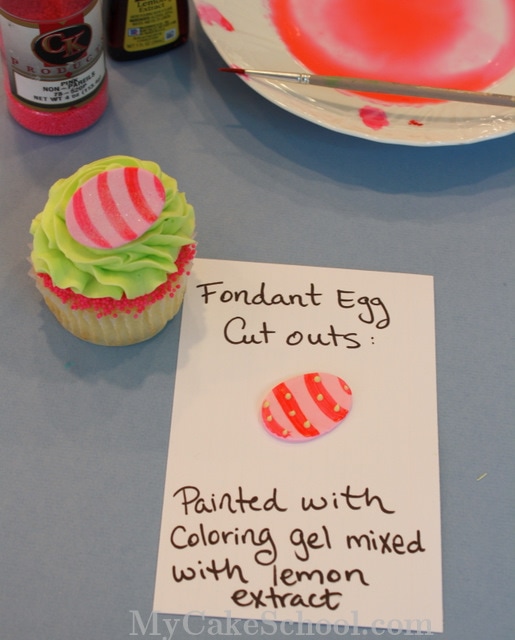 Next up--- springtime hats!  These cupcakes reminded me of the Easter hats that I used to wear when I was little.  I used to LOVE shopping for an Easter hat and even little white gloves-- fancy, fancy!    So,  I had to include these sweet buttercream hats-- which would fit perfectly into a fashion themed cupcake platter too!
First, I used a petal tip (Wilton 104) to create a brim... looks like we're making a flower, doesn't it?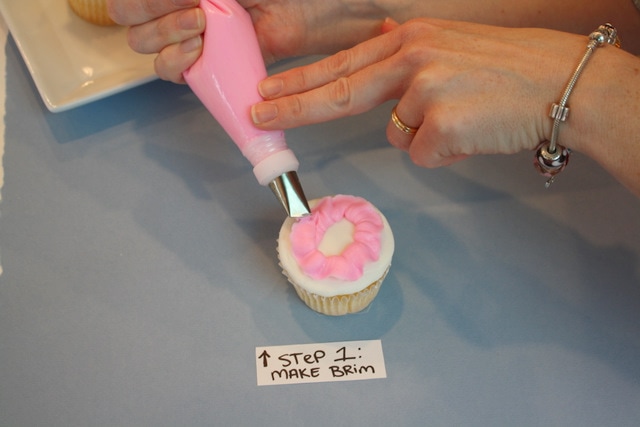 Then, a Wilton tip 12 for the center!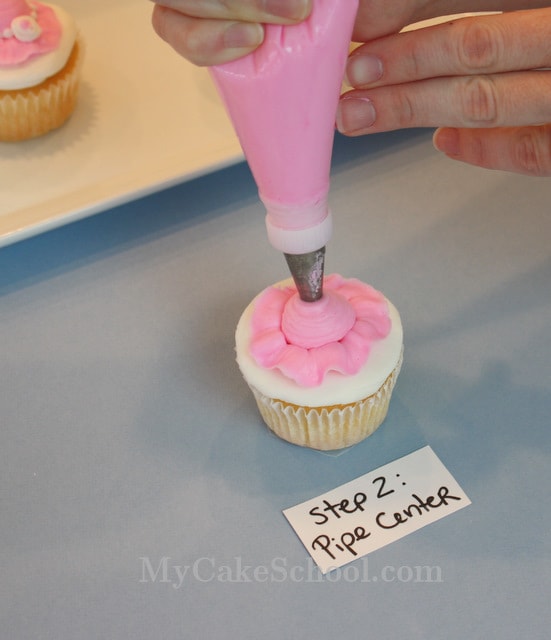 I made three...  don't forget to give them a little accent or two!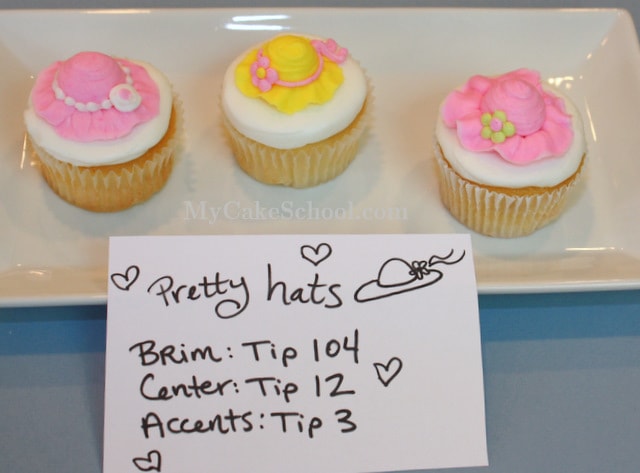 And then finally...how about a little bunny?  Here's a sweet one--just remember to use a medium too stiff consistency buttercream (add more confectioners' sugar) so that the head will keep it's shape--  You'll see the rundown of tips below, but I wanted to add that I dotted on the bunny eyes with a toothpick dipped in black coloring gel.  That's the quickest way to go :0)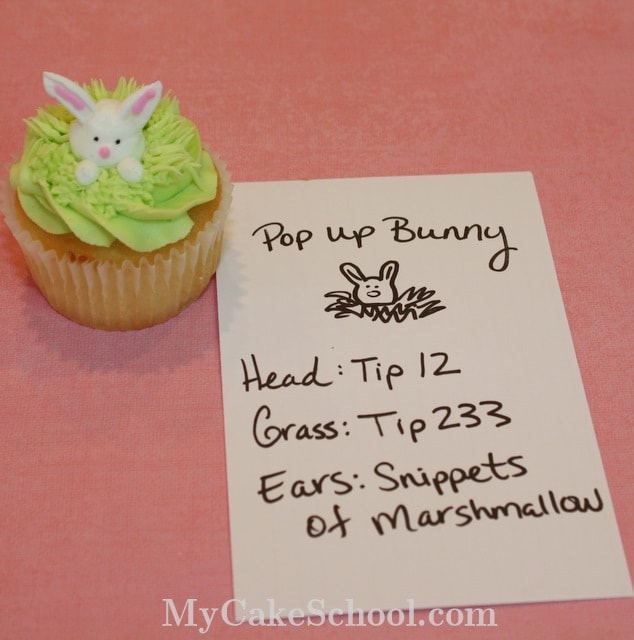 Here's the rest of the Easter designs that I made today!   Maybe you'll see something you'd like to try out--  have a great week!