Today I decided to make a "slice of cake" cake! Who doesn't love a big ol' slice of cake?
I most often see these fun "piece of cake" cakes done in fondant....but I had trouble finding any that were frosted and decorated with buttercream. So, buttercream is what we went with!
How to Make a Giant Slice of Cake
You'll want to start with a fairly sturdy cake recipe...one that produces layers that can easily be cut without crumbling. If you are worried, carving partially frozen layers will help keep things nice and neat. :0) --
I started out by assembling three 8 inch layers of cake (with vanilla buttercream in between.) -- Then, I used a cardboard cake circle to create a template for the size of slice that I wanted.
(You could use paper if you'd like...but I had a scrap cake cardboard and so I used that.) You can mark around the template either with a knife or with a food coloring pen.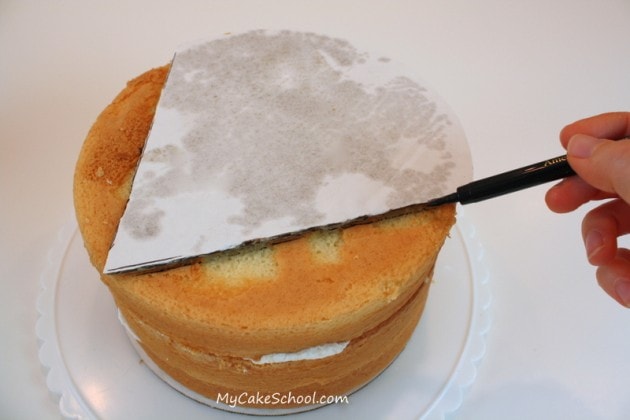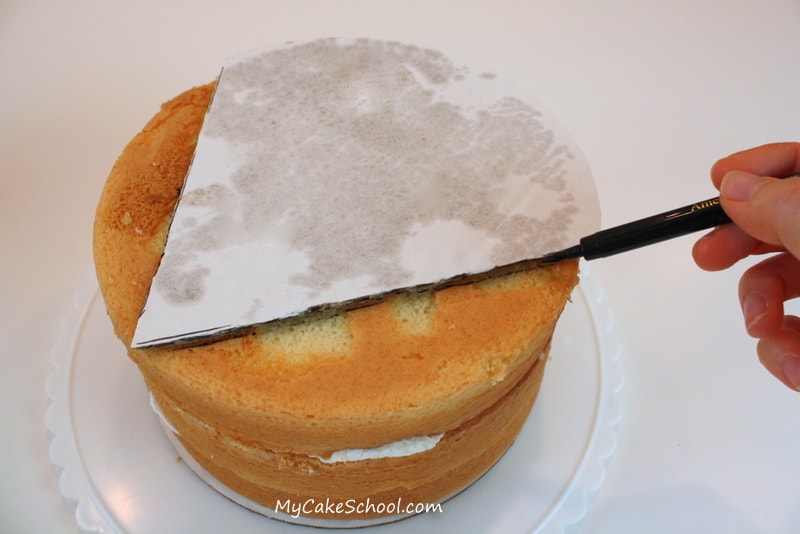 Next, I used a long serrated knife (serrated is best!) to saw back and forth along the lines that I had made. The cake started to look like a slice of cake in no time.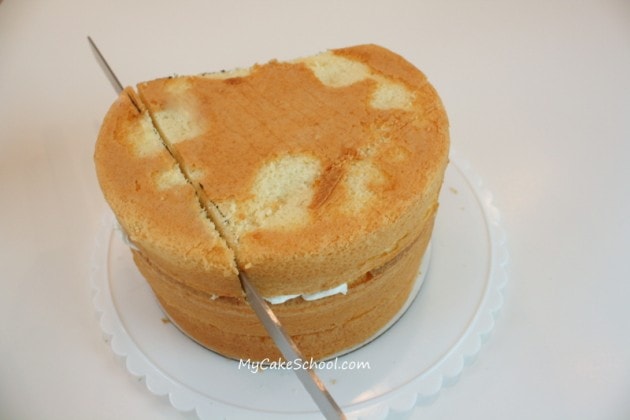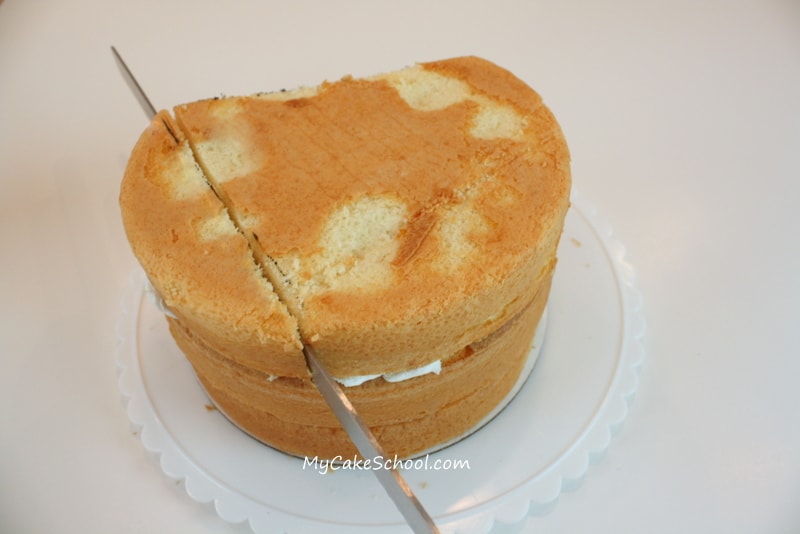 Of course you'll have some scraps. (I've *heard* that cake scraps make a good breakfast.)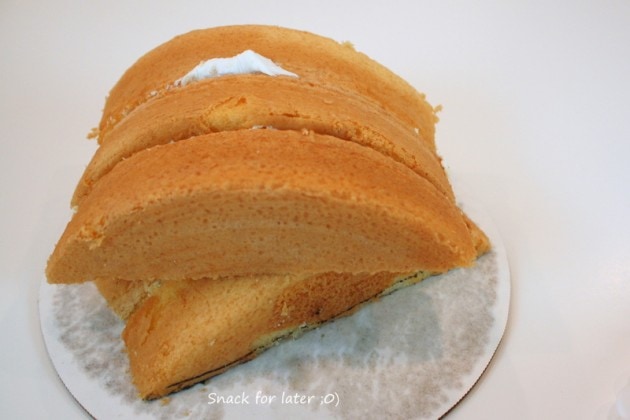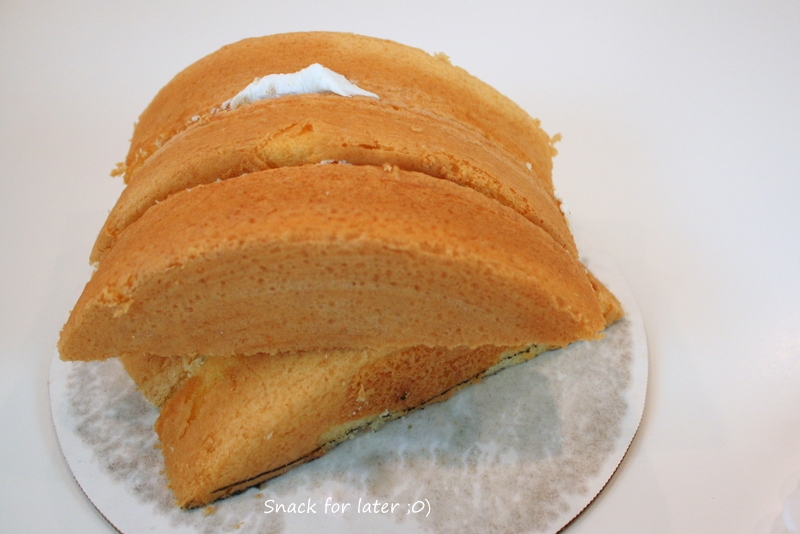 Look at that big slice of cake! I later trimmed away the excess cake board with an x-acto knife. It was tempting to leave the sides unfrosted and just frost the top and back with frosting. That would make a funny cake too, don't you think?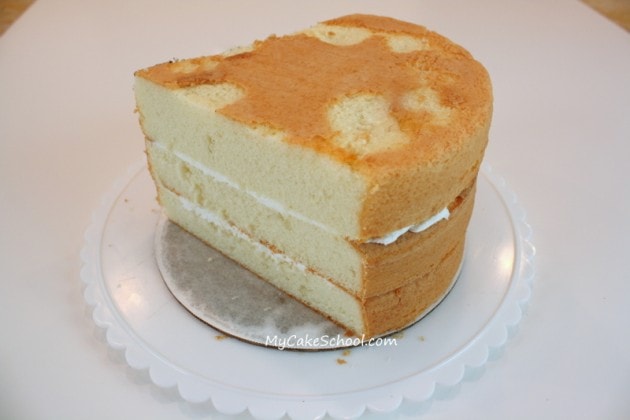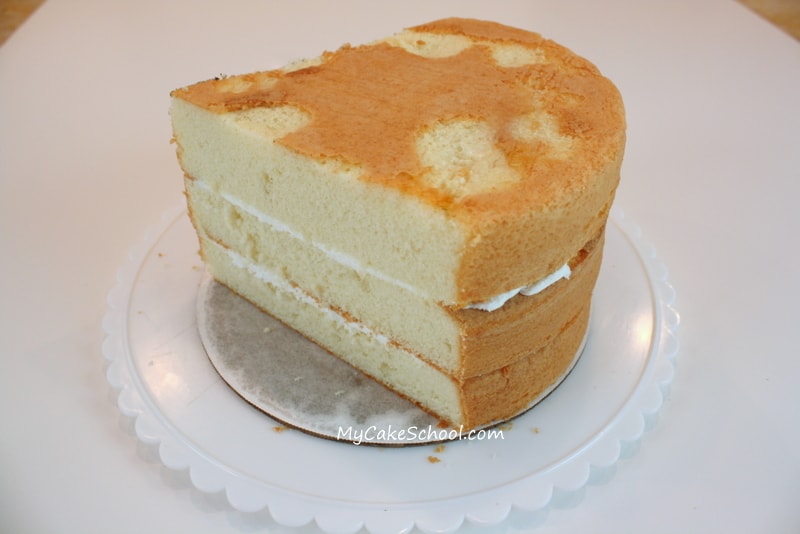 Next I crumb coated my cake with a thin layer of vanilla buttercream. I smoothed over it with a hot spatula, removing the excess. This gave me a good canvas to begin with the final coat--and it kept the crumbs in check.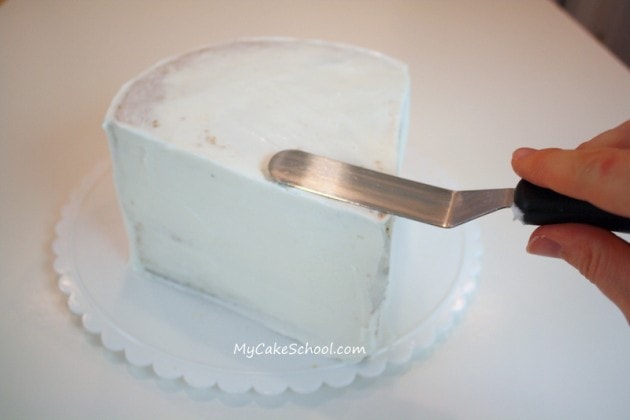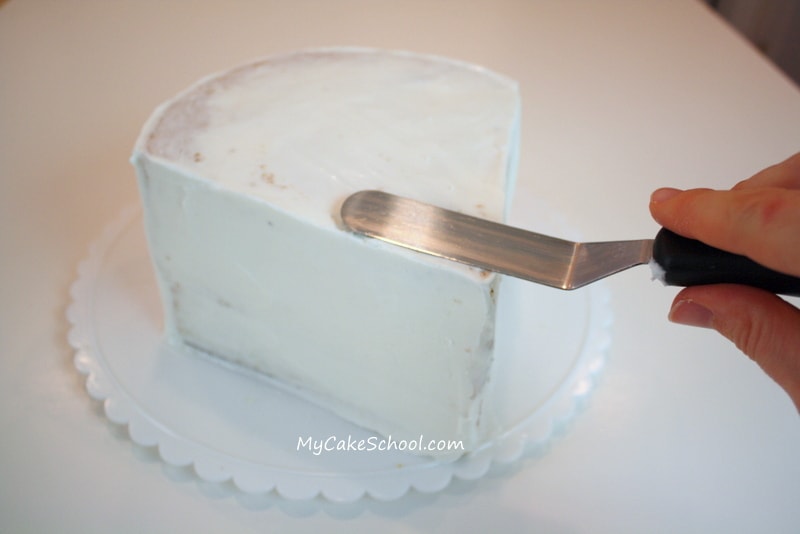 Next I tinted some of my vanilla buttercream with Americolor Egg Yellow. This will be the shade for our "cake layers". Golden Yellow in your favorite brand would be a nice choice too---or even chocolate frosting if you'd rather have the look of chocolate cake.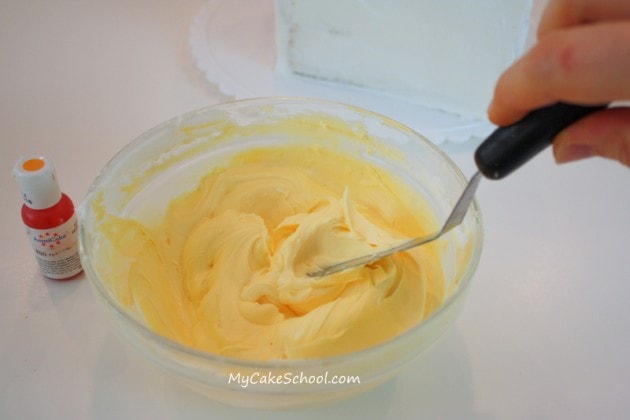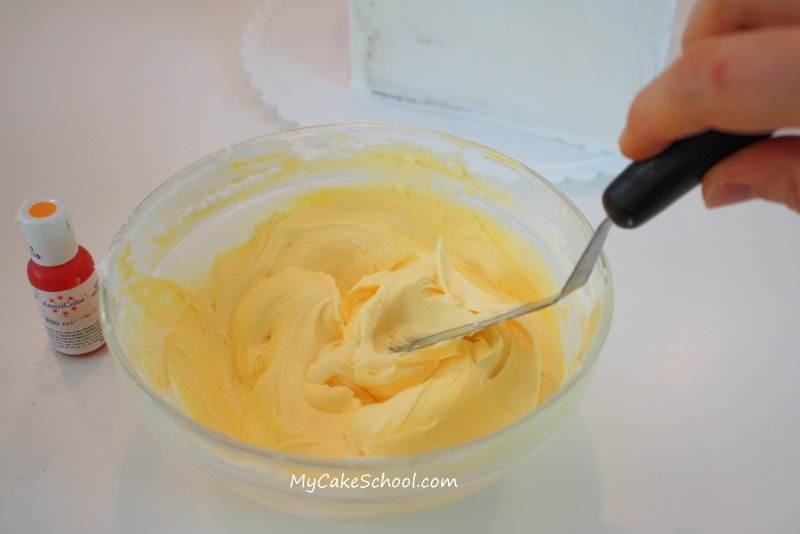 I frosted both sides of the cake slice in yellow.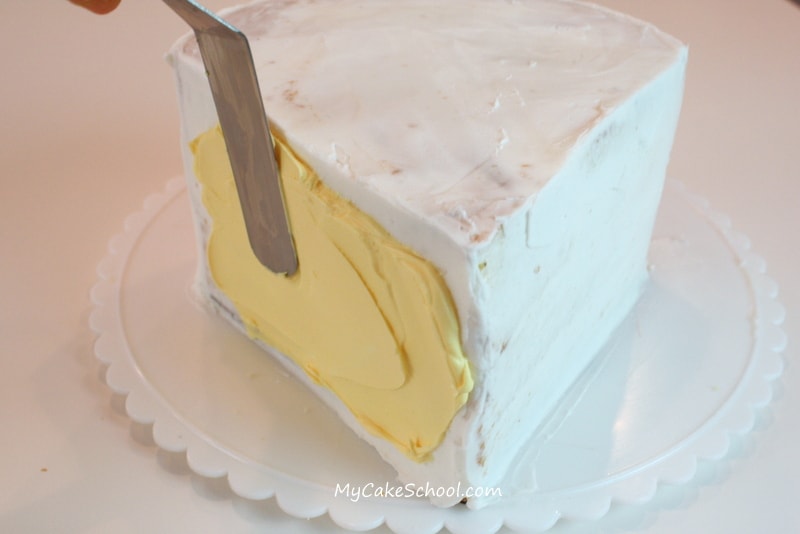 Because I used a crusting buttercream, I was able to wait about 5 minutes or so and then go back over the icing with a paper towel. Rather than my usual Viva brand paper towel (no quilting or texture), I used just a regular paper towel that had some texture to it. I used the smoother of the two sides--the other side had diamond shapes.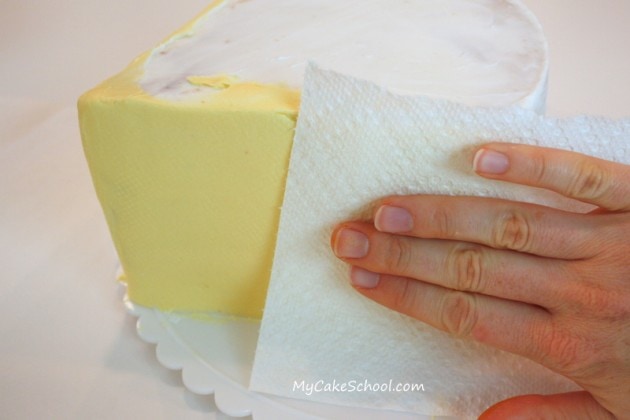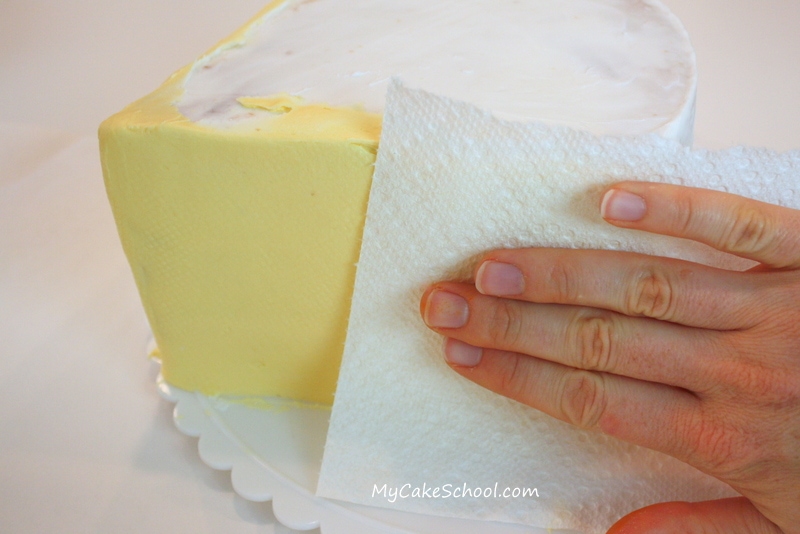 Next, I swirled on some pink buttercream (tinted with Americolor Deep pink). This is my favorite part!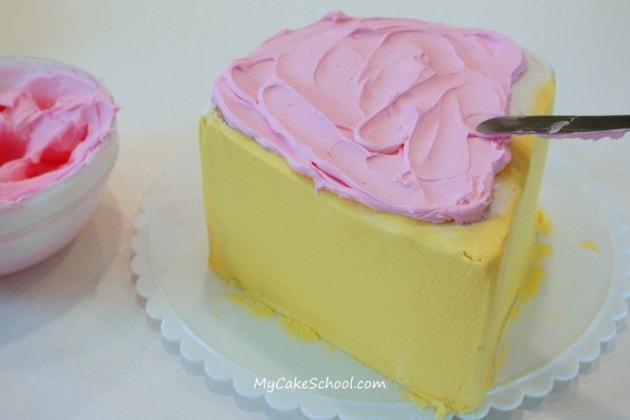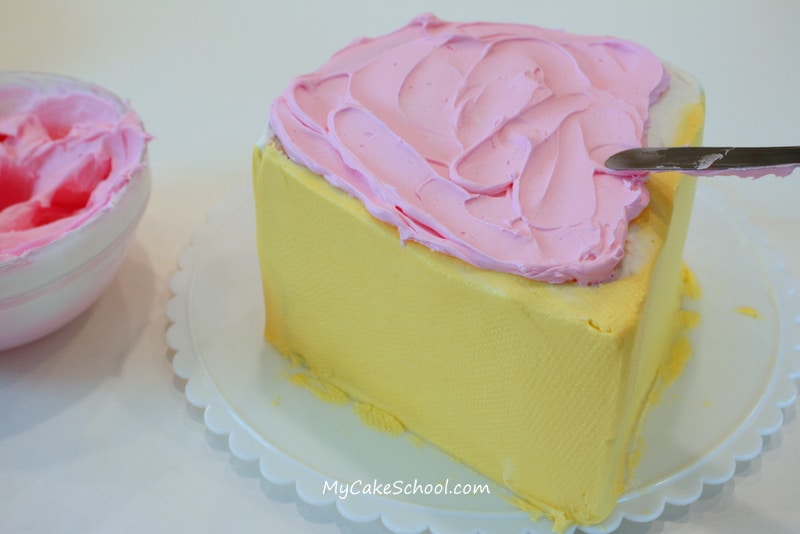 I used my medium round Wilton tip 12 to pipe along the edges of the cake. I had more control doing it this way rather than with the spatula.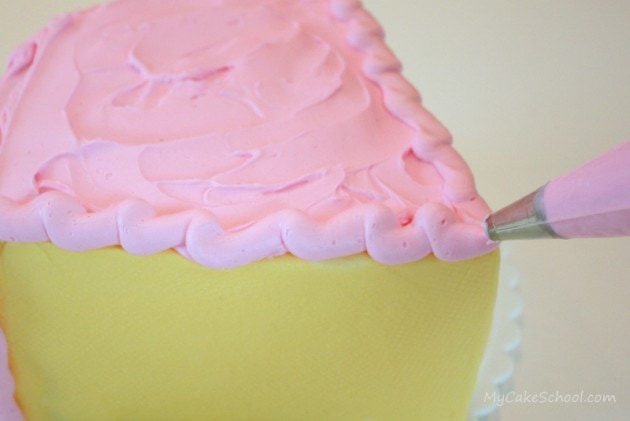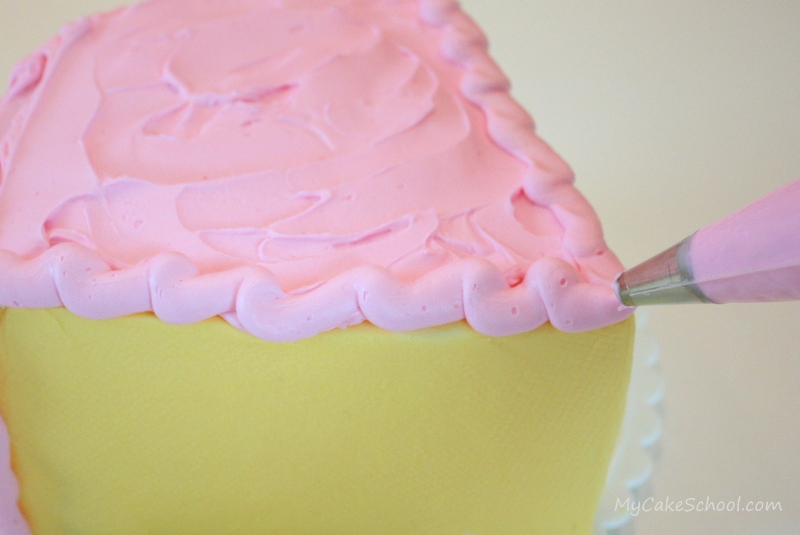 I used my spatula to swirl the pink piping a bit because I didn't want it to look like a true border. (That will come a little later.)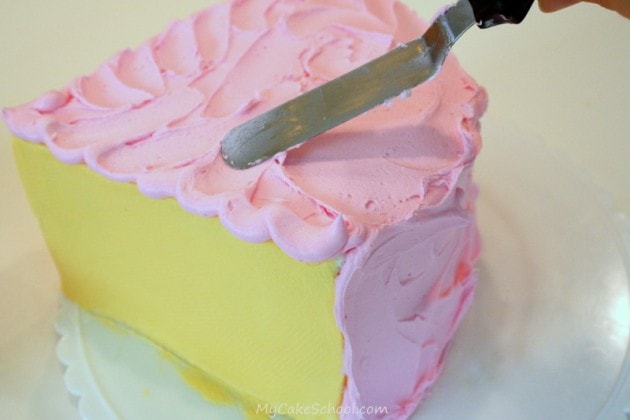 Next, I used that same piping tip 12 to draw a line of pink icing from end to end on each side of the slice. This really brings the cake to life! If you don't want to eyeball it, you can use a ruler to measure the height of your cake. Divide that measurement by two and then use a toothpick to make a few impressions across the side of the cake. This will give you a guide to follow as you pipe across the sides.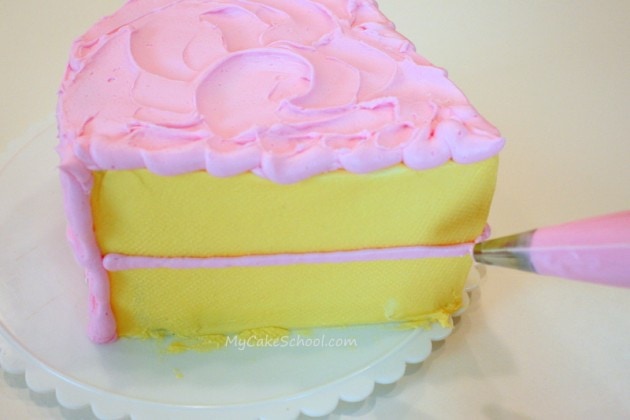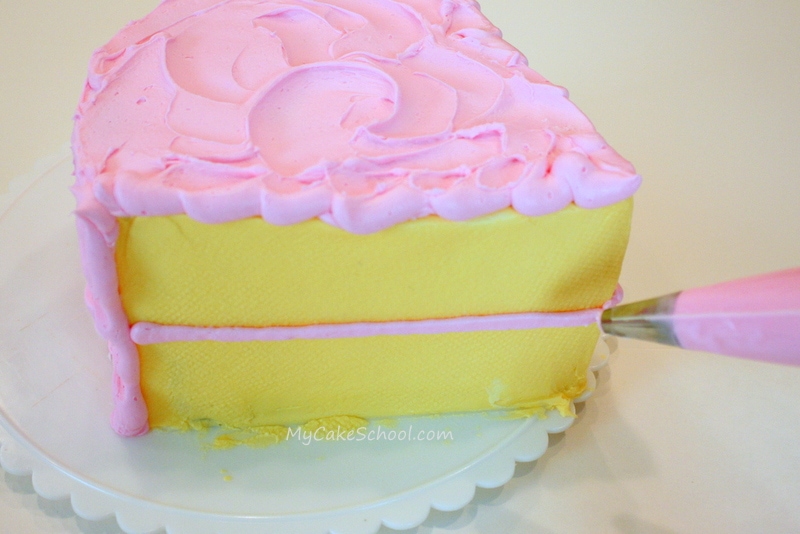 A candle would be a really cute topper for a cake slice, but I love the whimsical feel of an over sized cherry. I rolled some pink (Wilton Rose) fondant into a ball, painted some coiled floral wire pink to match, and inserted into the fondant. Instant cherry! I added some sparkle with pixie dust.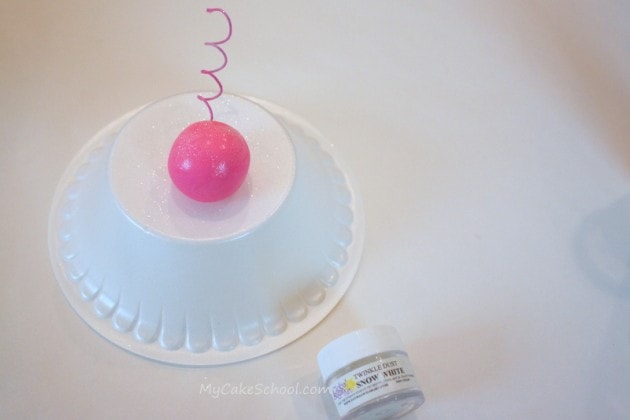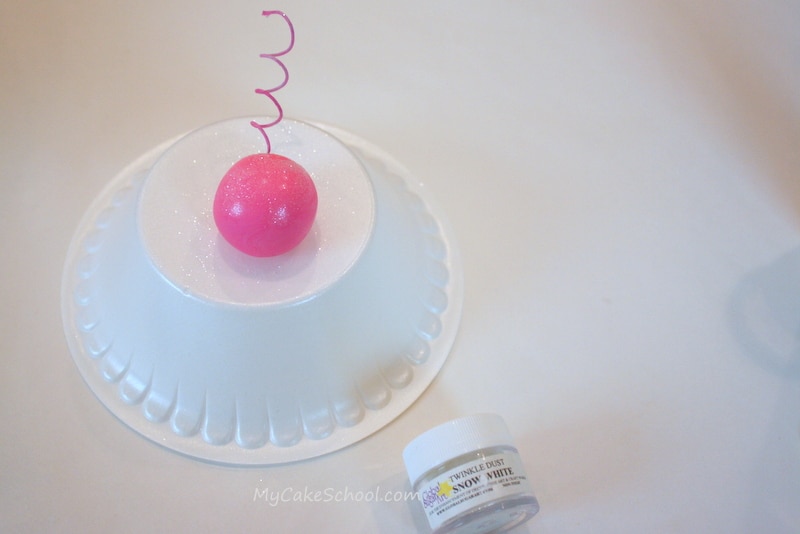 I gave our cake some extra color by pressing on some of our trusty Wilton Jumbo Confetti Sprinkles.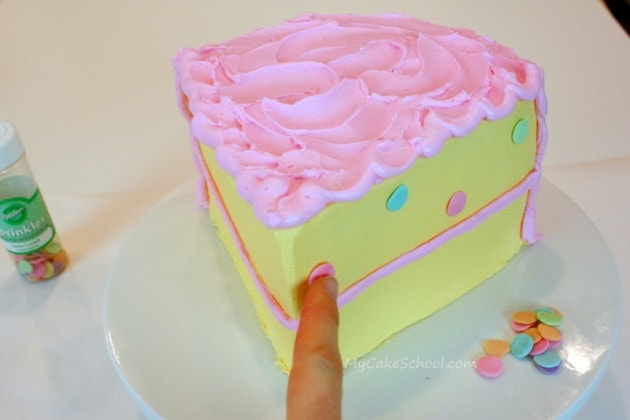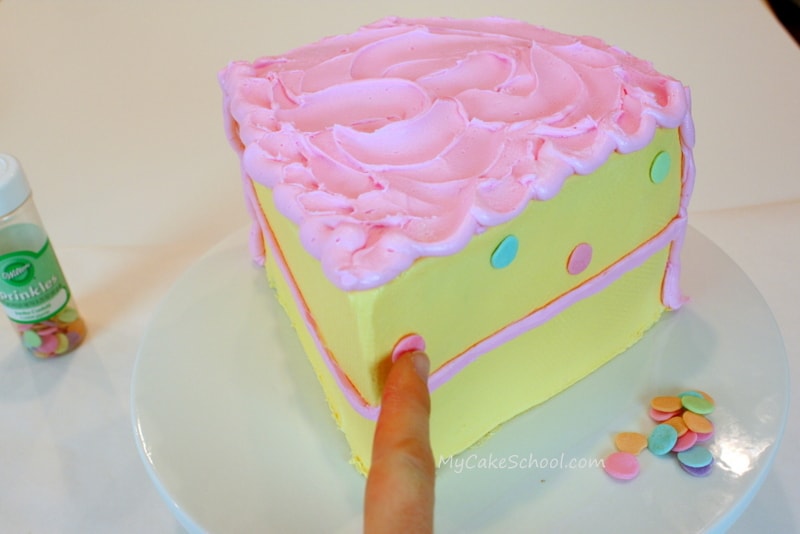 Next, I made a jumbo sized shell border of vanilla buttercream with the help of our Wilton 2D tip. (Any large star tip will do!)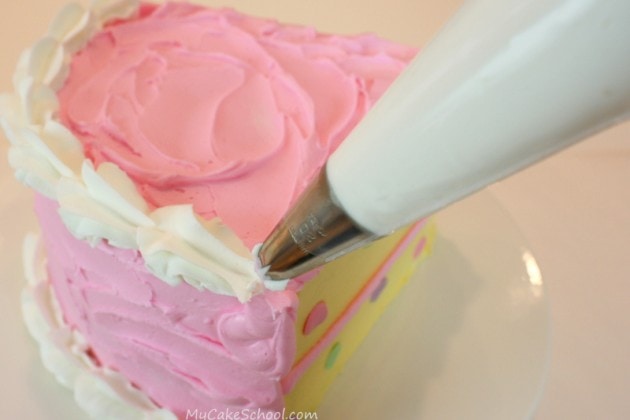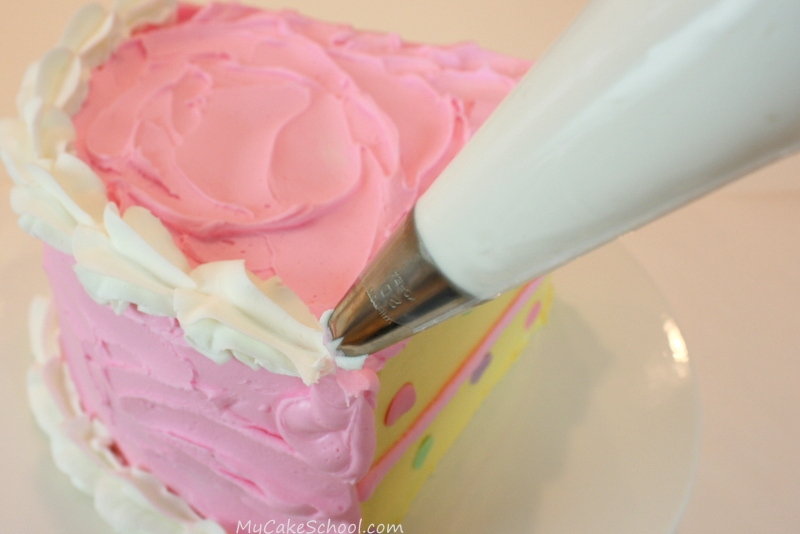 A big fluffy (2D) swirl of buttercream gave us the perfect home for our cherry on top!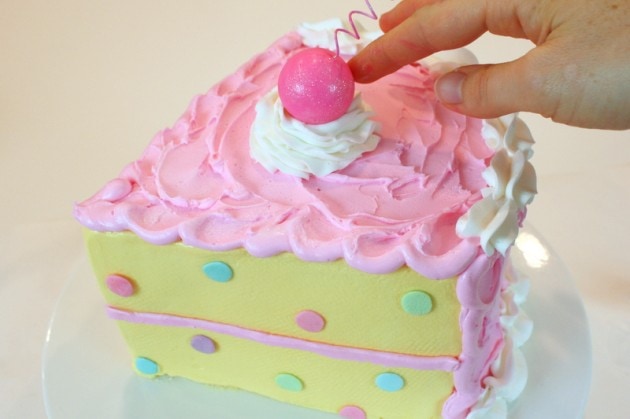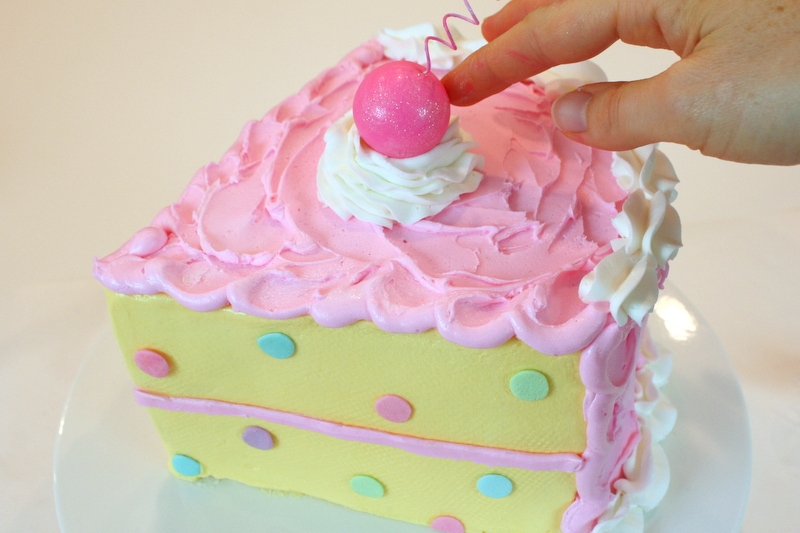 That's it!
Our jumbo cake slice is finished~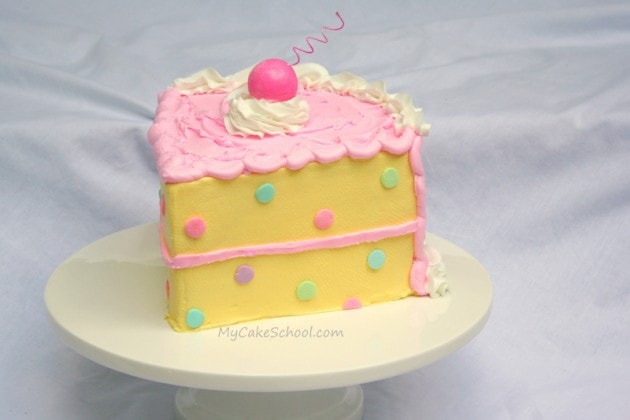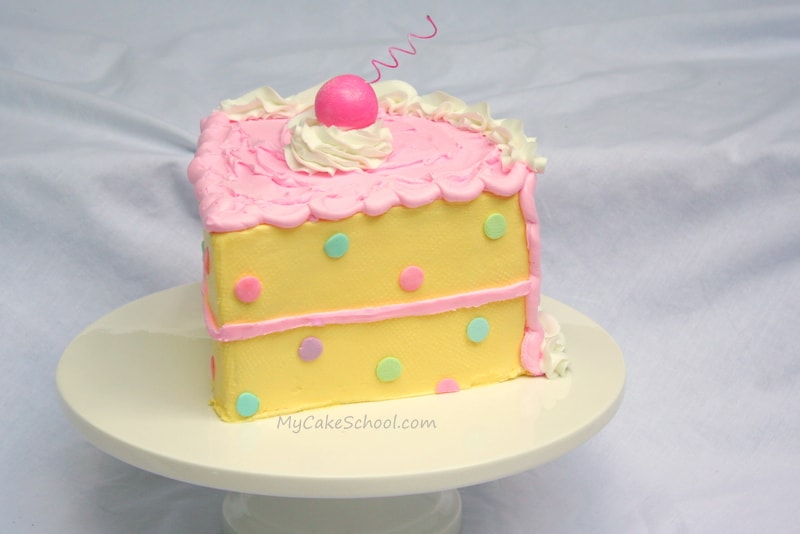 Now, where's my fork?
Thanks for stopping by the blog today--I hope you'll give this cake a whirl sometime soon! I bet that you can think of SOMEONE that would love a BIG slice of cake. It would make a great top tier too! Enjoy the rest of your week, and we'll see you next time!