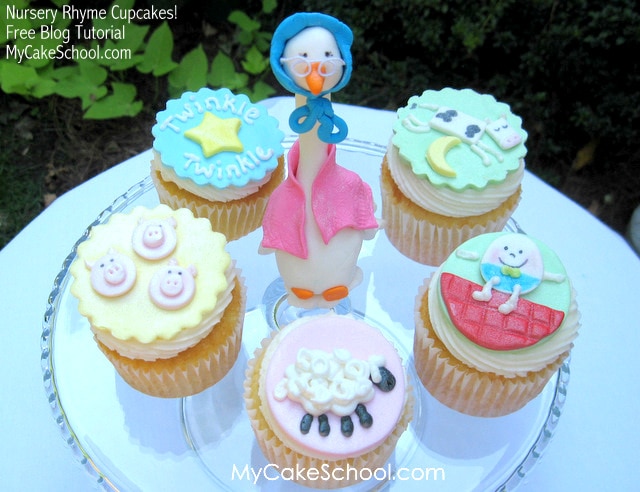 Today I'm sharing the CUTEST Nursery Rhyme Cupcake Tutorial! This step by step cupcake tutorial will show you how to make adorable cupcake toppers simply & easily! These cupcakes would be perfect for baby showers!
Although I'm not wild about eating fondant, I do LOVE cupcake toppers!  They can be easily removed, revealing yummy buttercream underneath–and they really do make for a sweet presentation.
Let's get started!
First, cut out some fondant shapes with cookie cutters–I like to do this at least 2-3 days in advance.  If you have CMC or tylose powder, knead a little into your fondant–it will dry faster!
I chose shapes large enough to nearly cover the tops of my cupcakes. All are approximately 2 inches wide.   Save any extra shapes for another time!
These have all dried nice and firm on parchment paper.  I have my piping bag fitted with a tip 4B  (use whatever you like for piping swirls!)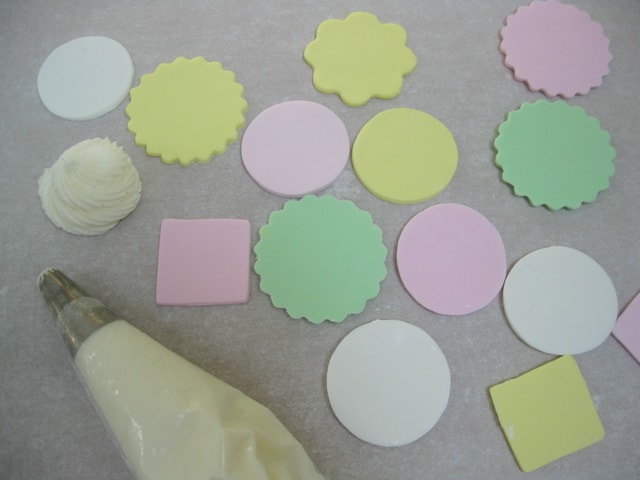 Now that our fondant shapes have dried nice a firm, it's time to create our toppers!  Here are 5 designs for you to experiment with!
For the Three Little Pigs, you'll notice that I used  both ends of a Wilton tip 12 to cut out 2 different sizes of circles— faces & snouts!  :0)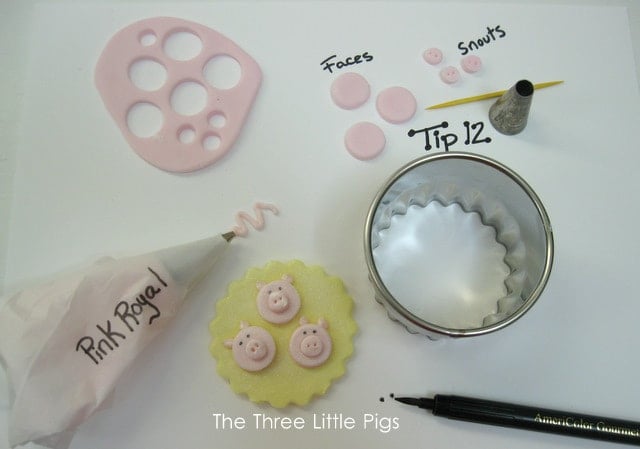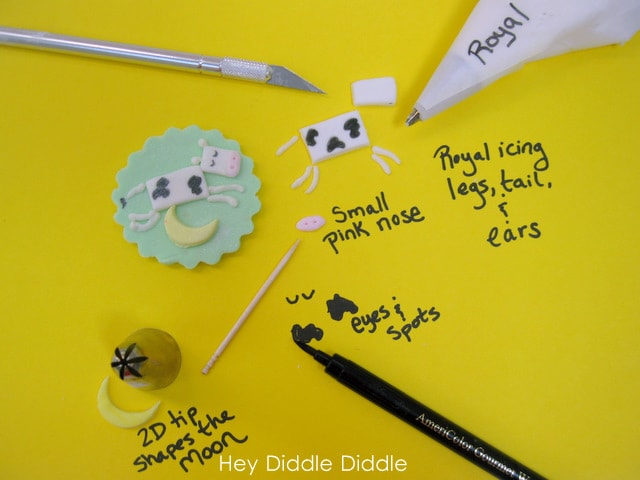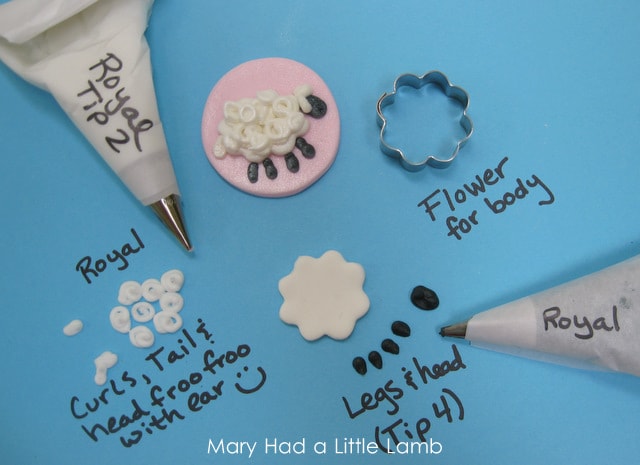 Twinkle Twinkle Little Star….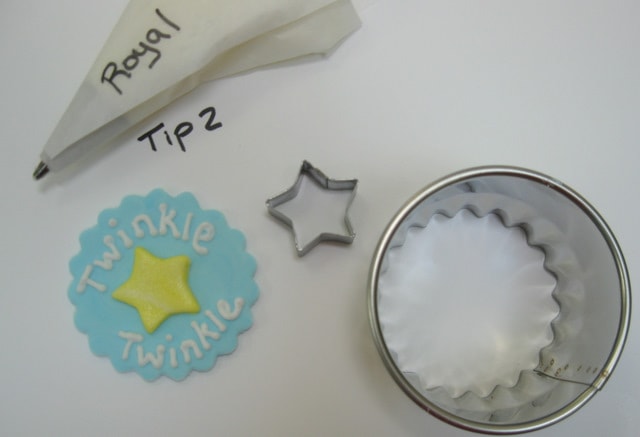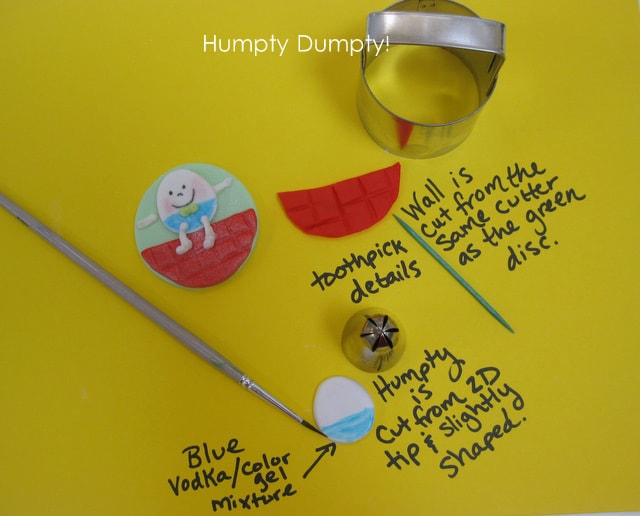 Now, frost your cupcakes!  I used a swirl of my favorite crusting vanilla buttercream and topped off with our cute creations!
**If you happen to have a Mother Goose handy, she makes a great addition to your platter!  As an afterthought, I did a quick "freeze frame" demonstration in a blog entry–the pictures were taken from our video tutorial for members and so the photo quality isn't quite as clear as in my usual blog posts…but you can get the idea for sure!  Click here if you'd like to see–-:O)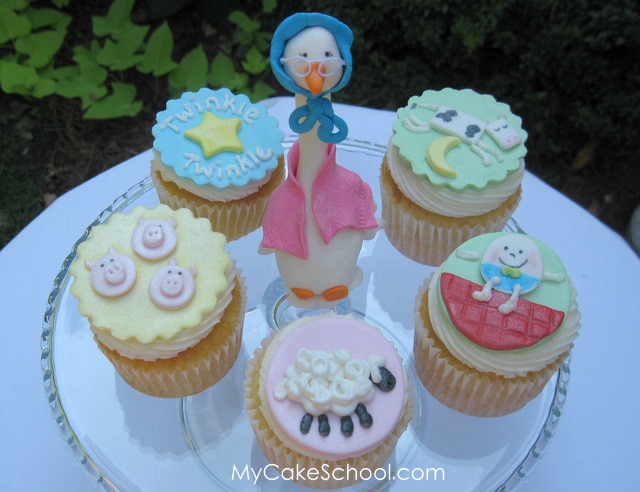 I hope you'll give these a try!  The technique is great no matter what your theme!  Need some great cupcake or cake recipes? Don't miss the Cakes & Cupcakes listed in our Recipes section. Our favorites!
Have a great weekend everyone!