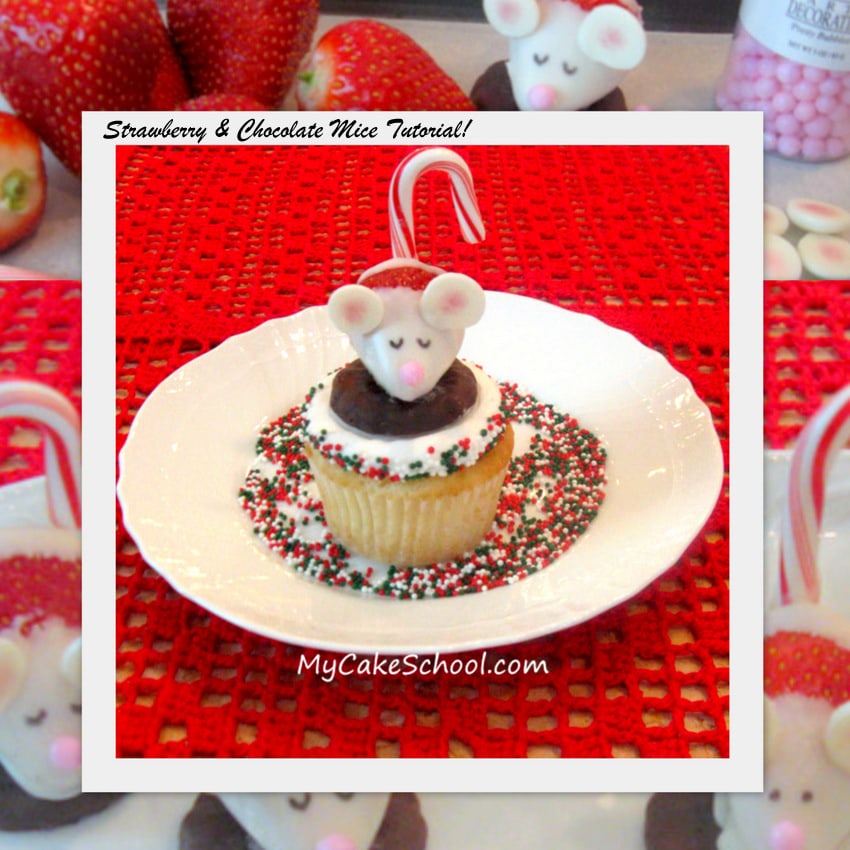 Mice are not my favorite---11 months out of the year.  They are just so squirmy and have those little beatty eyes and long tails---ick.  But this time of year....I must say that I think they are actually....kind of cute!?  It must be all of the Christmas books and cartoons and ornaments-- they are usually dressed in their little pajamas or snuggled up in a blanket, curled around a candy cane or maybe peeking out of Santa's bag.  So, in honor of the month that I am not offended by mice, I am making some CUTE mousy goodies for you!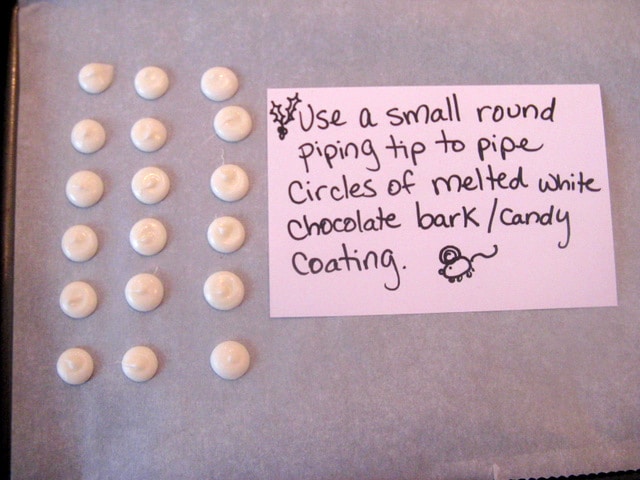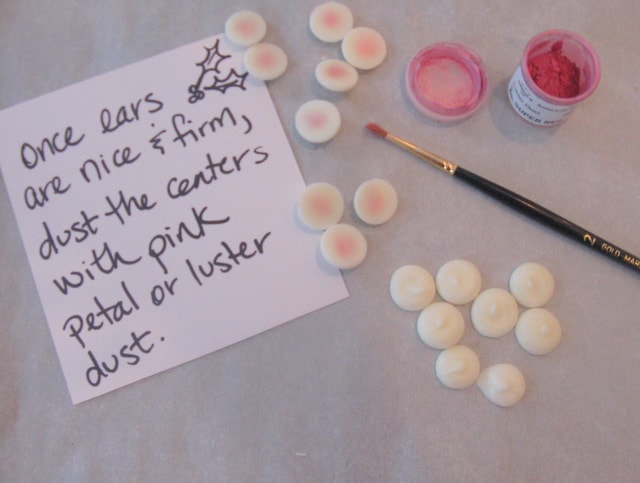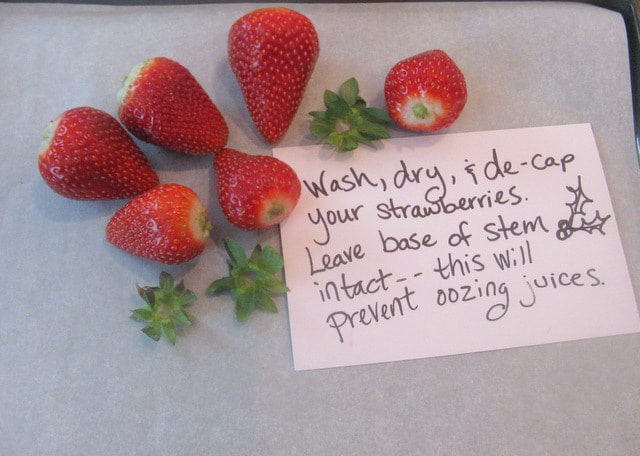 Now we're getting somewhere!  Those are chocolate covered cookies--I wanted the mice to have a little something to sit on (but it's totally optional) --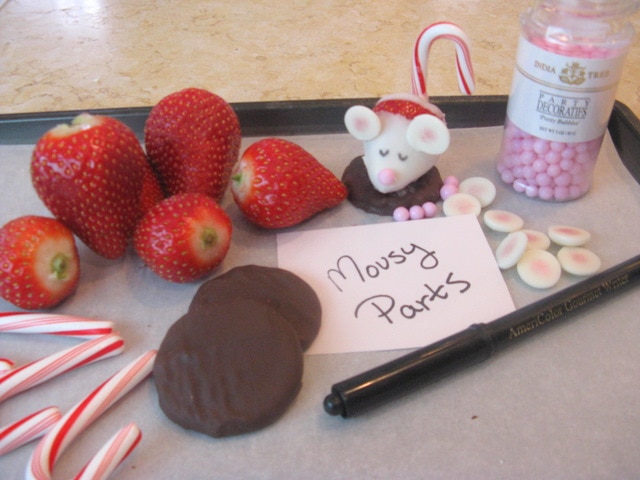 Dip and chill.....chill JUST long enough for the chocolate to firm up.  Then, repeat for the back end of the strawberry.  It will set up very quickly since the berry has been chilled already.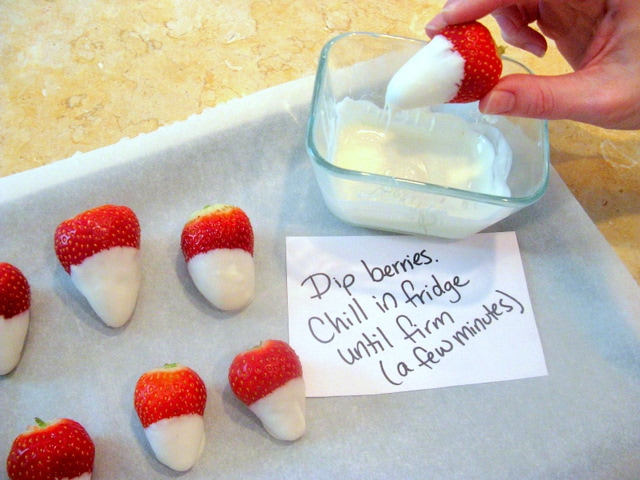 After dipping the front and back of the berrries, it's time to assemble our mice!  Dip the ears, nose, and candy cane tail in a bit of the chocolate that you used earlier.  This is your glue. I wish I had "glued" the mice to the chocolate cookie as the last step.  It's a little easier to glue on the tail when the mouse is just sitting flat on the paper rather than elevated on the cookie.  They all turned out just fine though----
Are you ready for this?........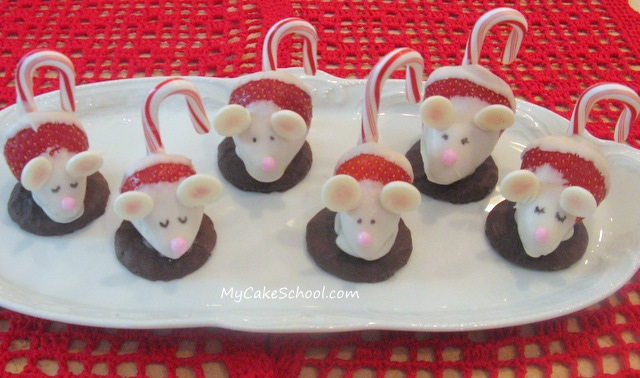 And one last idea for you.....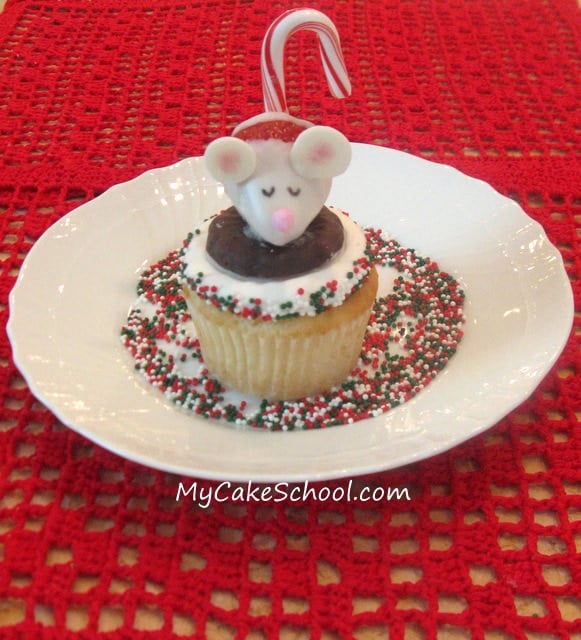 I hope you enjoyed this cute little mouse tutorial--and I hope that, like me, this is the time of year that you think mice are cute!!!  :0) --
Stop in again soon...we have some fun things planned for the Blog--and for our members, we're working on a wine bottle tutorial as well as poinsettias (both gum paste and buttercream) -- and anything else that we can squeeze in!  Have a great week!