Hi everybody!  Say hello to my Turkey!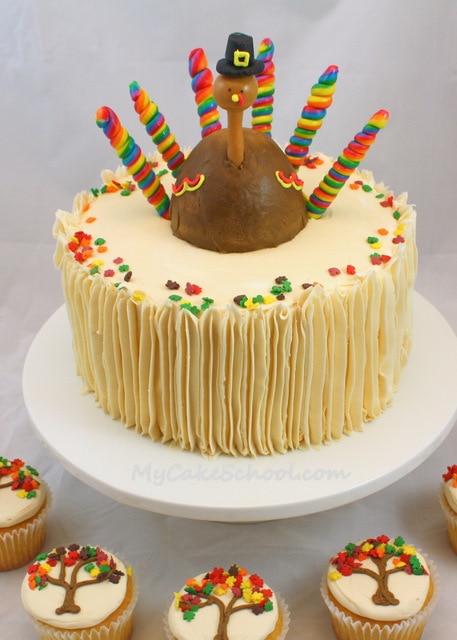 MyCandyCrafts.com asked me to create a Thanksgiving/Fall themed post for their site and I had the best time doing it!  They have a wonderful site & so many great decorating products.  Make sure to check out their site, their Facebook page, and my tutorial!   Here's the link~    Turkey Cake & Fall Cupcake Tutorial!
Have a great week!  Gobble Gobble  :0)!