Hi everybody!
We recently took part in Better Homes & Gardens' Pretty Food Project!
We've provided two tutorials to BHG.com ~ Sweet ladybug cupcakes & a Happy "Bee-Day" themed beehive cupcake design!
Both of these cupcake projects are very simple to put together, and feature delicious buttercream and candy coating accents. These are sure to be crowd pleasers at summertime parties! Kids will love assembling these almost as much as they'll enjoy eating them!
Scroll through and make sure to click the tutorial links below! These cupcake decorating techniques are perfect for all skill levels. Enjoy!!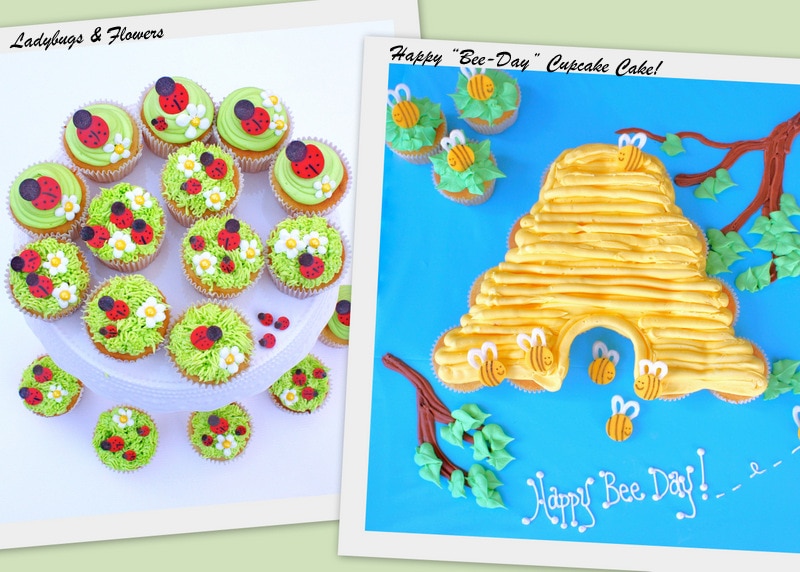 There's just something so cheerful about ladybugs, don't you think? You can find our simple and sweet Ladybug Cupcake Tutorial Here!~
http://www.bhg.com/recipes/desserts/cupcakes/ladybug-and-flower-cupcakes/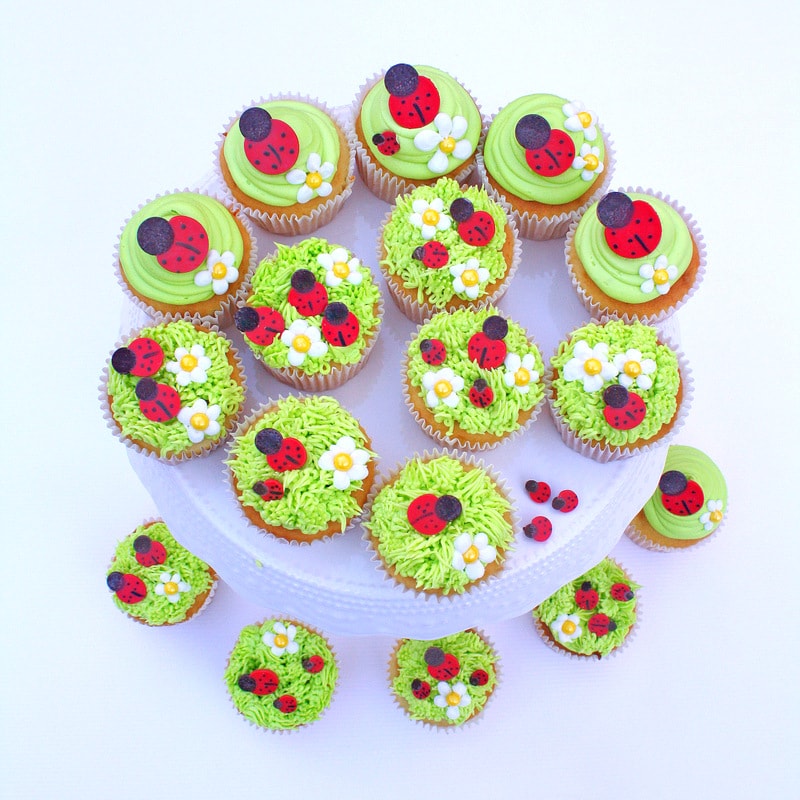 Next up, our ADORABLE buttercream beehive cupcake cake! Pull apart cupcake cakes are so simple to put together and are a great way to display a grouping of cupcakes in a creative and unique way!
Find the tutorial here: http://www.bhg.com/recipes/desserts/cakes/beehive-cupcake-cake/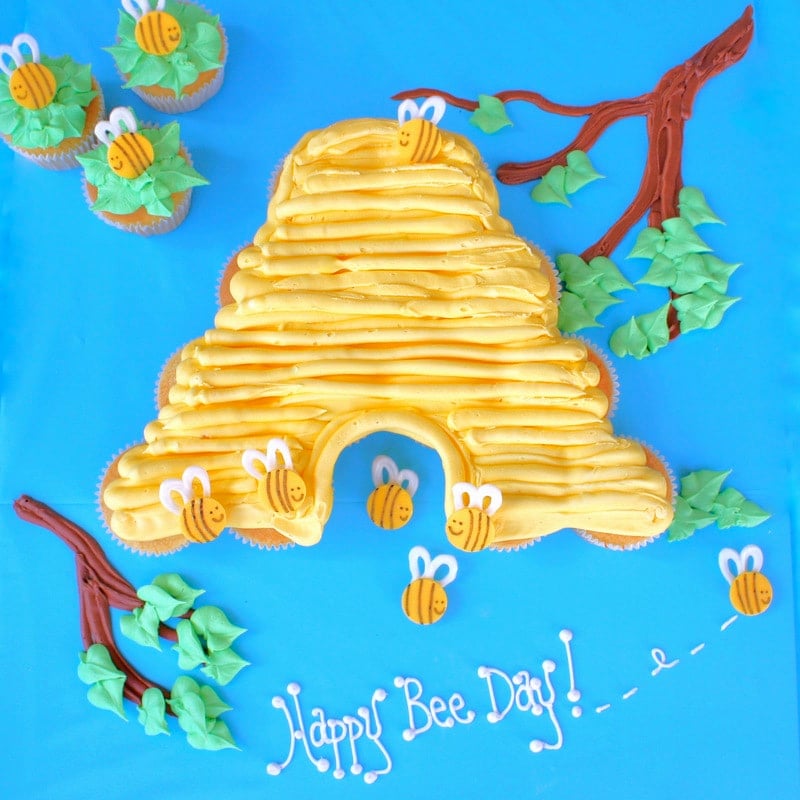 Thanks for stopping by, we hope that you enjoy these fun and festive summertime cupcake ideas!! Don't miss our full collection of favorite cake and frosting recipes in our Recipes Section! Also, for more fun and FREE cake and cupcake decorating tutorials, make sure to hop over to our Free Cake Tutorials section!
Finally, if you are interested in learning even more about cake decorating, you should consider becoming a member of My Cake School! Our members have online access to our entire cake decorating video library! You can find all of the details here:  My Cake School Membership Information.  We would love to have you!!