Hi everybody!---I wanted to share the Easter cake that we made today.  I've done some cute ones lately with bunnies and eggs,  but thought it would be nice to make one with a cross on top--and also, sugared flowers!
So....this is what I did...
A couple of days ago, I cut out a cross from gum paste, which I had rolled to approximately ¼" thickness.  Once dry, I flipped it over, and secured a lollipop stick to the back with a a little sugar glue and a small strip of gum paste.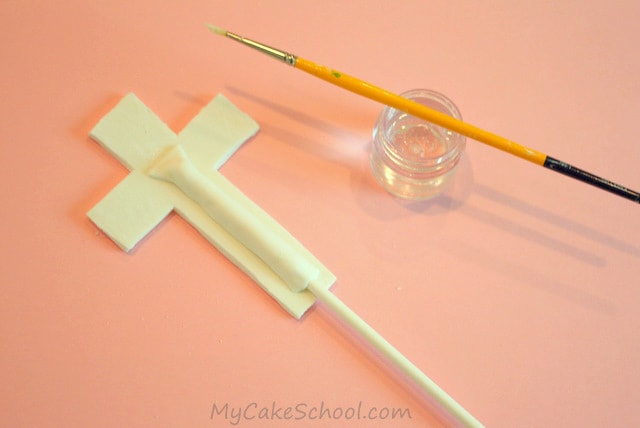 Next, I decorated the cross with some royal icing using my small round tip 3.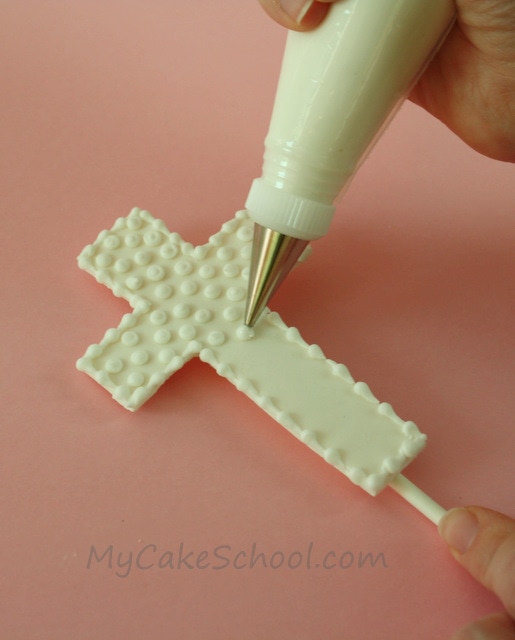 Then, it was time for sugared flowers!  In order to make these sweet decorations, you'll need some cute little flowers (we just went as far as the back yard) .
I guess it's important to say that you should google the flowers that you are using to make sure that they are not poisonous!!!  You also will want to steer clear of the flower patch that you've just treated with pesticides.  :0) -- You'll find that some flowers are actually considered edible.  The ones that we used were just for decoration.
Now--let's get on to the fun part! You'll need some superfine sugar, and pasteurized egg whites (we used powdered egg whites).
First, I dipped my flowers into the egg whites (but you can also apply the egg whites with a paint brush)--Make sure to coat both sides to prevent browning.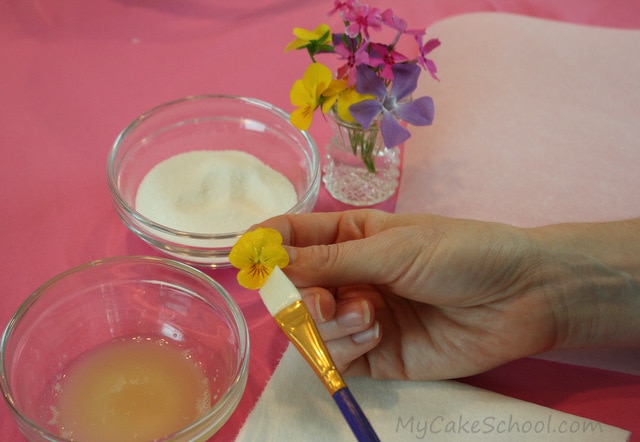 Then, I lightly blotted the flower on a paper towel,  and finally, I sprinkled on my sugar.   I added a little pixie dust to mine too for extra sparkle!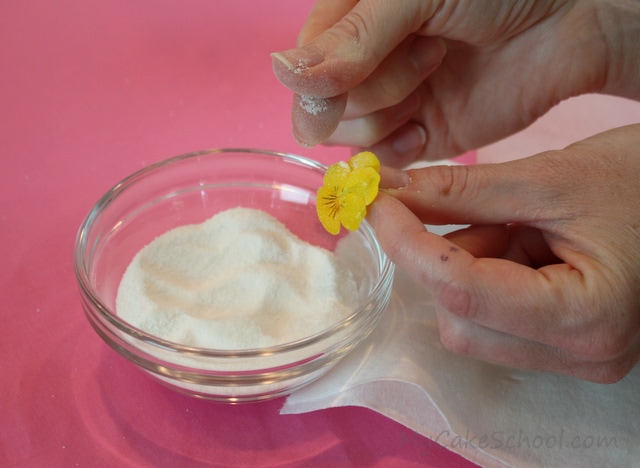 You'll want to let them dry on parchment paper for several hours or overnight.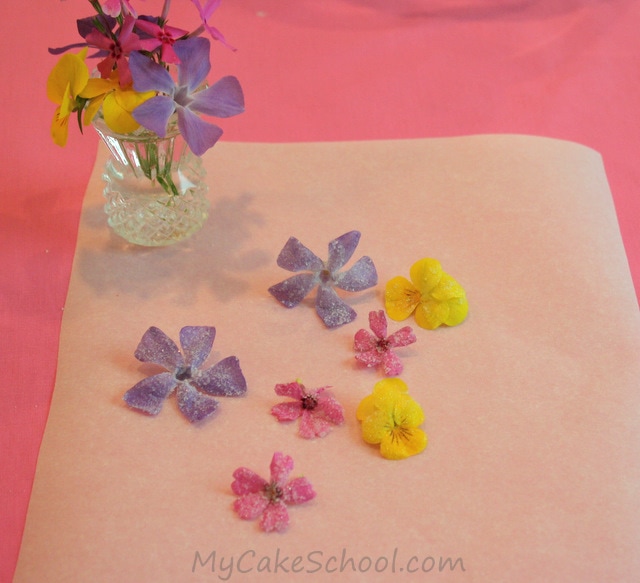 Once dry, you can add them to your cake!
One little note about my cake---I frosted my cake with vanilla buttercream, smoothed the frosting, and piped on my border and a sun design with a tip 3.  I have always liked piping white against a white buttercream or fondant background.  -- I love the color that the sugared flowers add.
Here's my cake---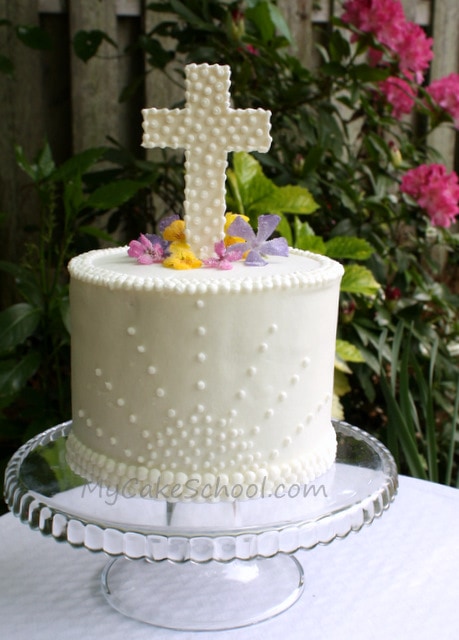 Thanks for stopping by, and for all who are celebrating, Happy Easter!!!