Hooray!  Fall is finally here--I love everything about Fall...the return of jeans, sweaters, pumpkin spice cake....and HALLOWEEN!!!
Is anyone planning a Halloween party?  Or maybe you are in the mood to make something festive for the family---no matter what your motivation, I want to show you these cute cupcakes that BeBe & I made today---AND how you can make them!  There are  plenty of designs to choose from...I hope something  jumps out at you!
Let's start with chocolate....
Here I am, piping spider webs with melted chocolate bark (candy melts work for this too) onto parchment paper.  Once done, I'll pop them in the freezer for a few minutes to firm up!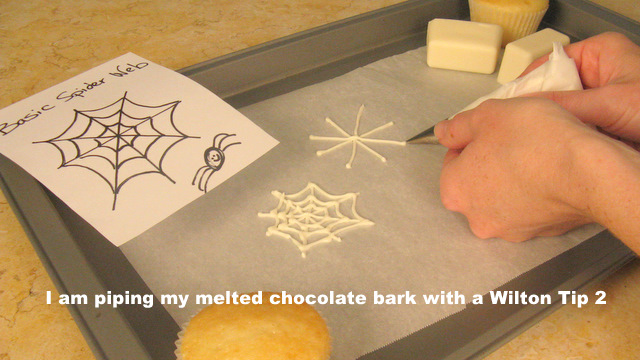 Now, some ghosties.  I placed mini chocolate chip eyes while the chocolate was still soft.  Then, everything goes into the freezer for a few minutes to firm up!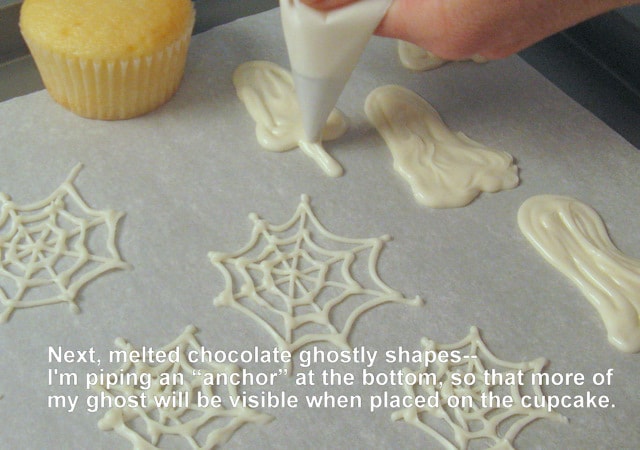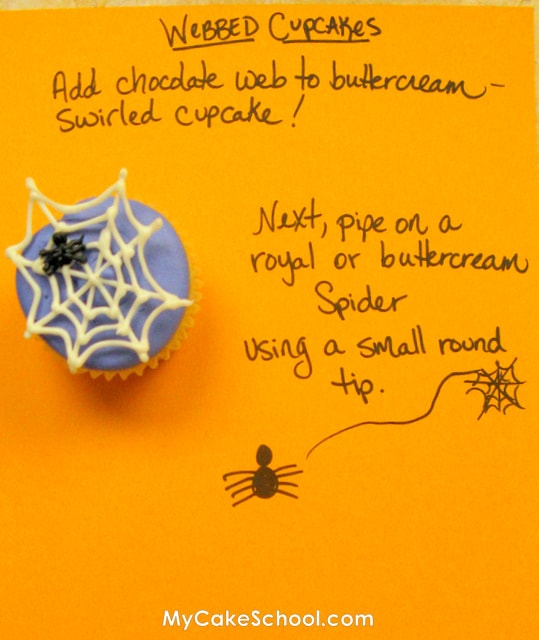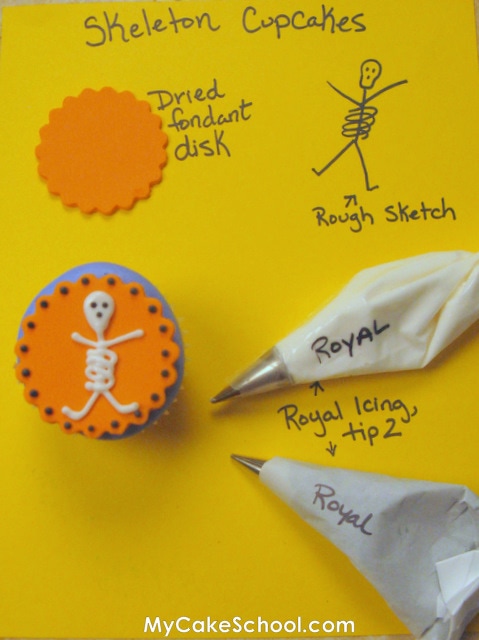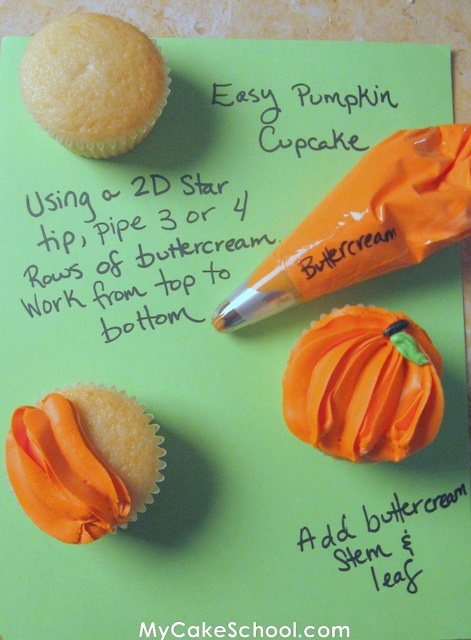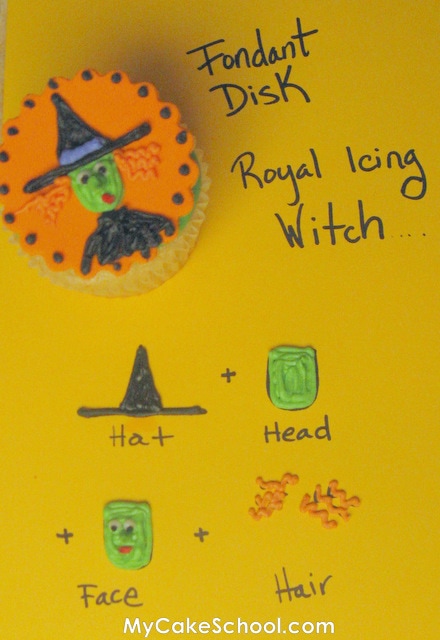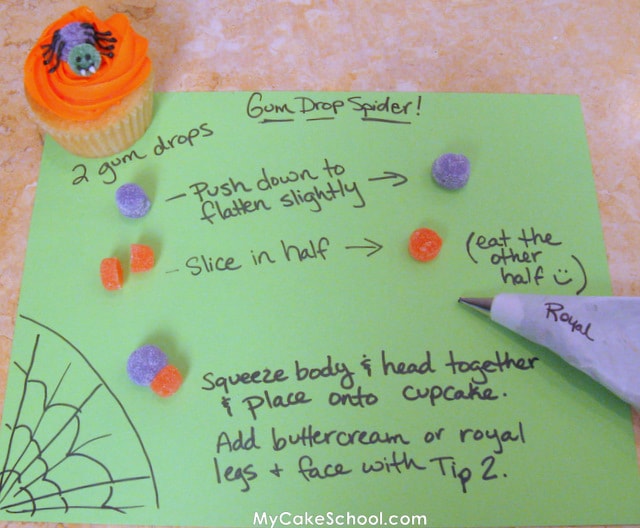 **Update! Looking back two years later...I would use Sixlets chocolate candies  for the eyes of my Candy Corn Monster below ;0) --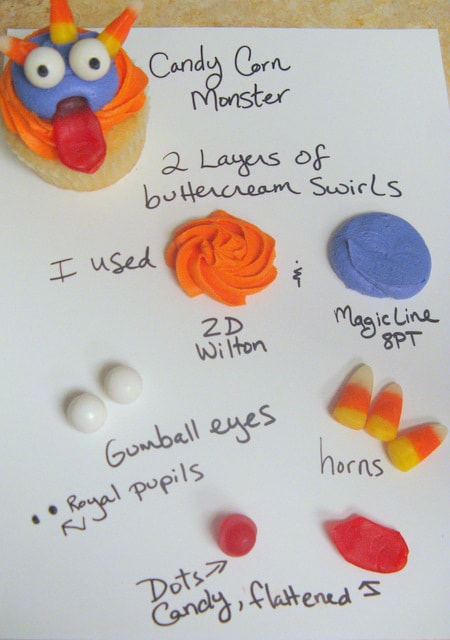 Now, let's take a look at everything!  I'm going to show the left side of the platter first.  You'll see a few cupcakes that I threw in....they are self explanatory  (I love the guy with the big fangs!) -- Oh, and there's Frankenstein peeking at us too :0)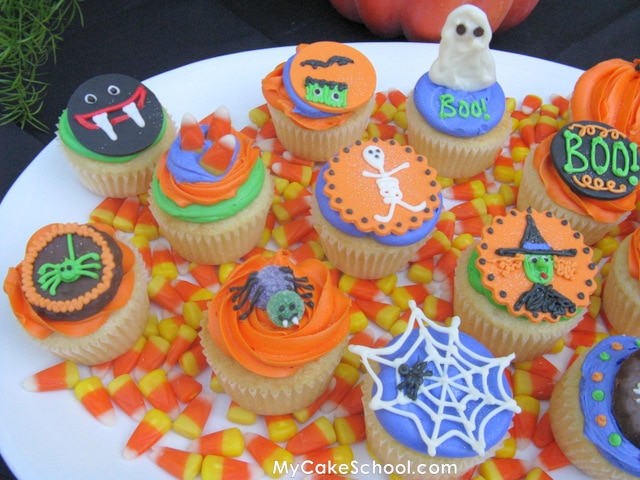 Now for the right side,  I added a black cat (piped on a chocolate grasshopper cookie) with royal icing face and candy corn ears.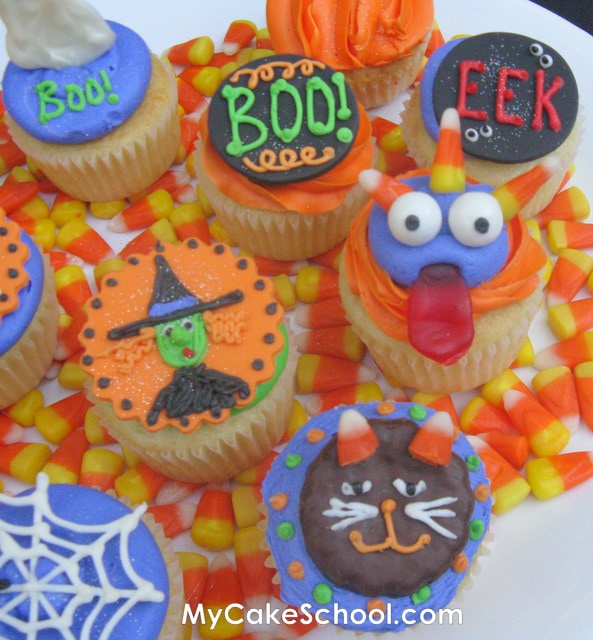 One last shot of the whole group!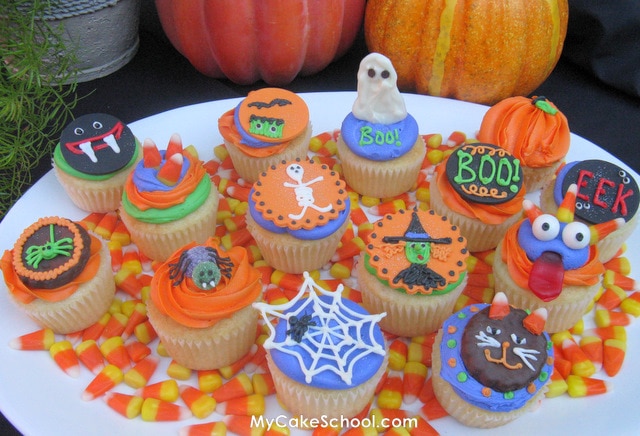 Thanks for stopping by!  Now go make some cupcakes!  :0)
**Update-- Cupcakestakethecake.blogspot.com posted our Halloween cupcakes on their site!  Hooray!  Visit their Blog often for cupcake inspiration....they post new pics throughout the day.