The Fourth of July is just around the corner, which means it's time to start planning!  I've seen so many cute ideas floating out there in blogland, but I thought I'd add another little something for all of the cupcakers...
If you follow my blog or are a member of our site, you know that I L-O-V-E  a good cake or cupcake topper.  I have a couple to show you today, and a few cute designs too that I hope you'll like.
First up---Probably the easiest one of the day!  I'm all for shortcuts if they are cute  :0) --  I went to Michael's today hoping that I would find some 4th of July star garland, and they didn't let me down--hooray!!
This is just like the wired garland that you can find at Christmas---18 feet worth, and under $2.  :0)  While you're there, pick up some lollipop sticks!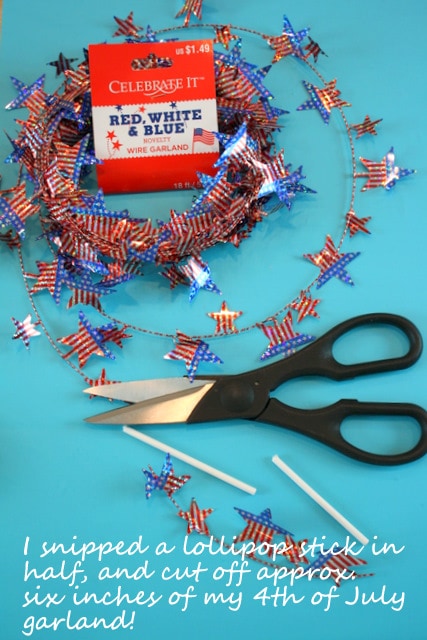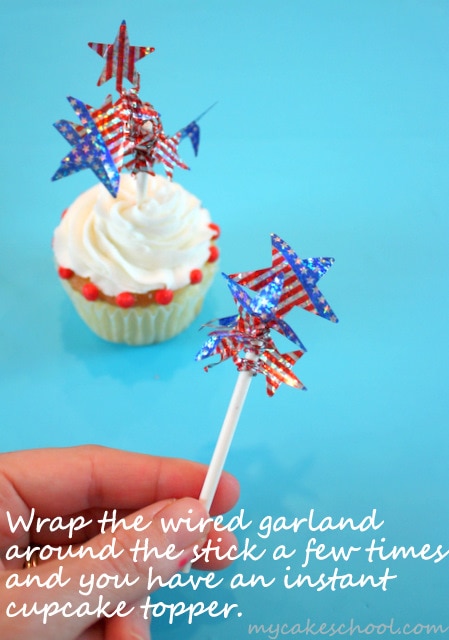 Next up, let's make some chocolate stars!
Grab some candy melts or candy coating, a parchment lined cookie sheet, and a piping bag & Wilton tip 3. (The tip is optional.  You could also just snip a tiny hole in your bag.)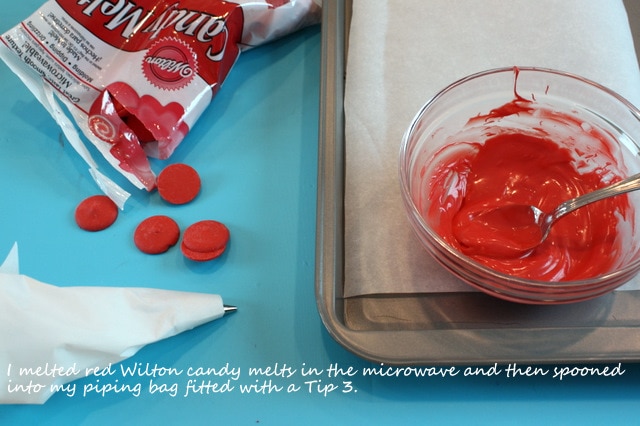 Next, it's time for some piping!  I draw stars the same way that I did when I was 5--I cannot freehand a star to save my life.  :0) --I didn't even color them in!  They'll be cute, I promise.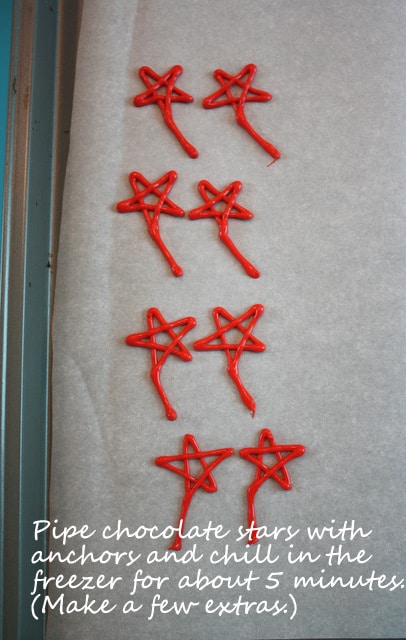 So let's take a look at what we have so far...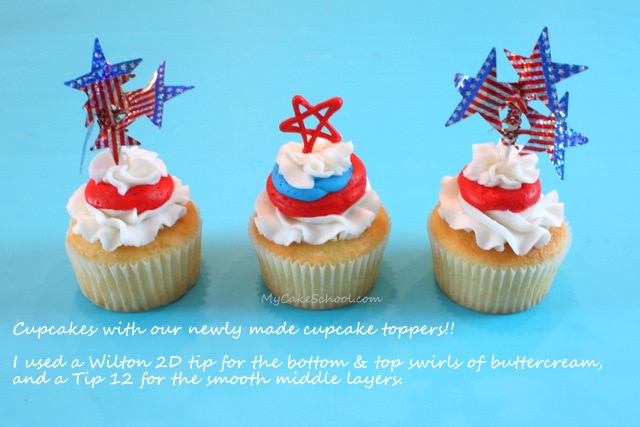 Next, I want to show you a few designs that you may like to try.  We're keeping it pretty simple, but I think that they make a fun presentation.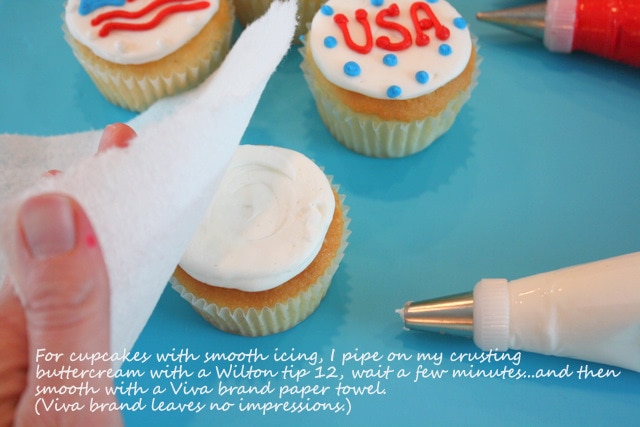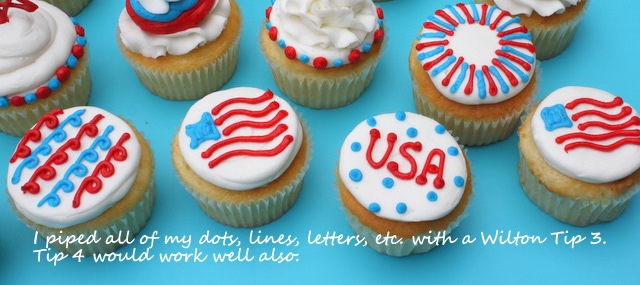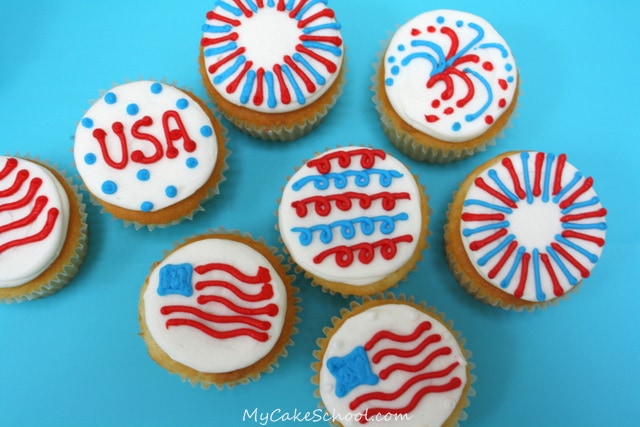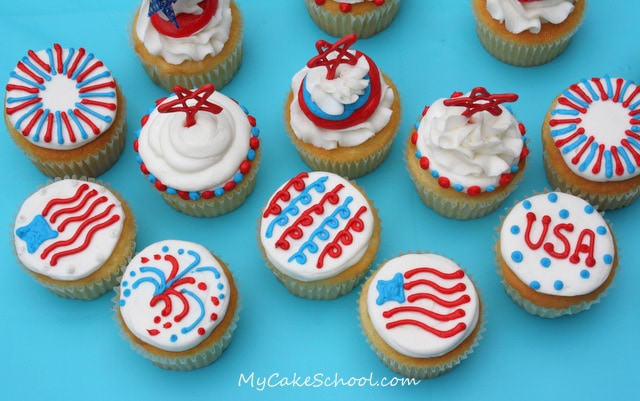 One more picture!  :0)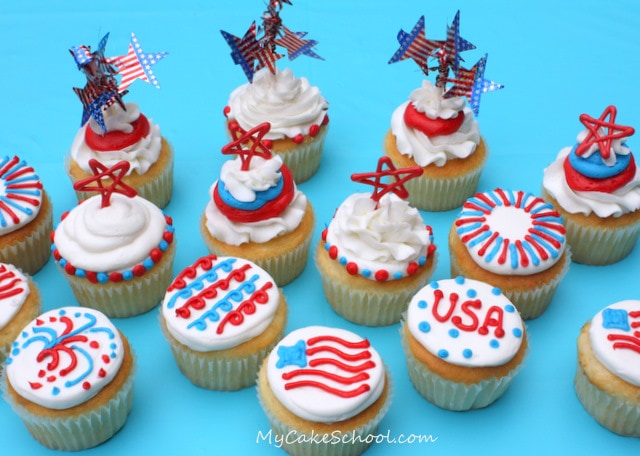 Thanks for stopping by the blog today!  I hope you see something that you'd like to try.  Check back in later in the week to see what we're up to! :0)