Well, it's finally starting to feel like Fall around here---and I really cannot believe it's almost time for Turkeys and Pilgrims and sweet potato casserole!
I just replaced my spider on the door with a turkey wreath...and in celebration of our changing decorations, we're going to make some cupcakes to match!
I have a few different designs to share...I love them all!  Mix and match or choose one to make all your own.
First on the list--- Acorn cupcakes!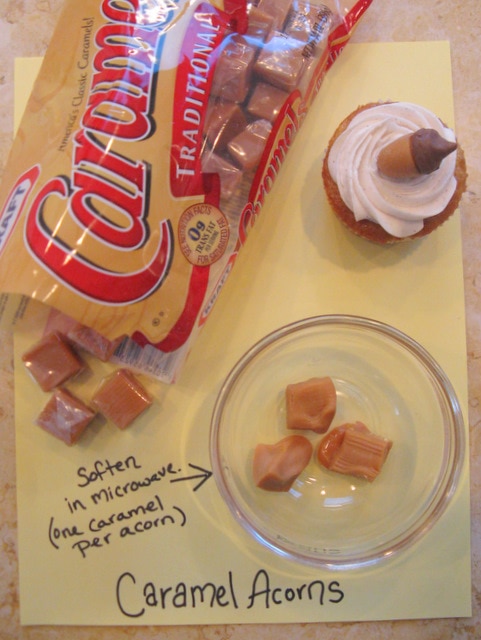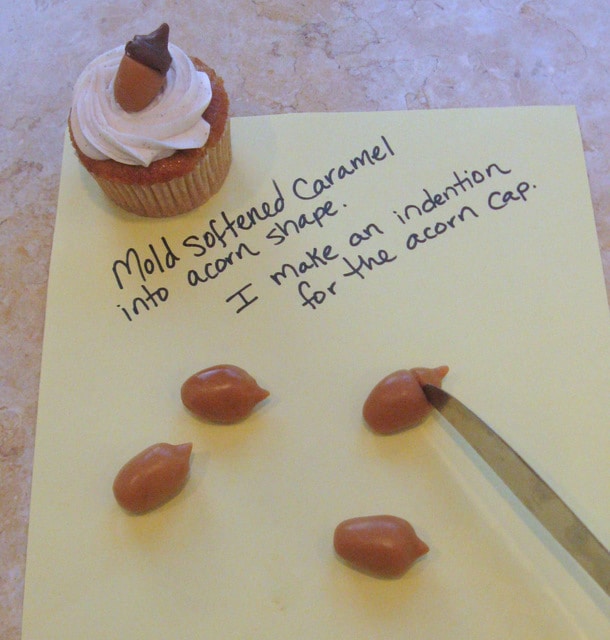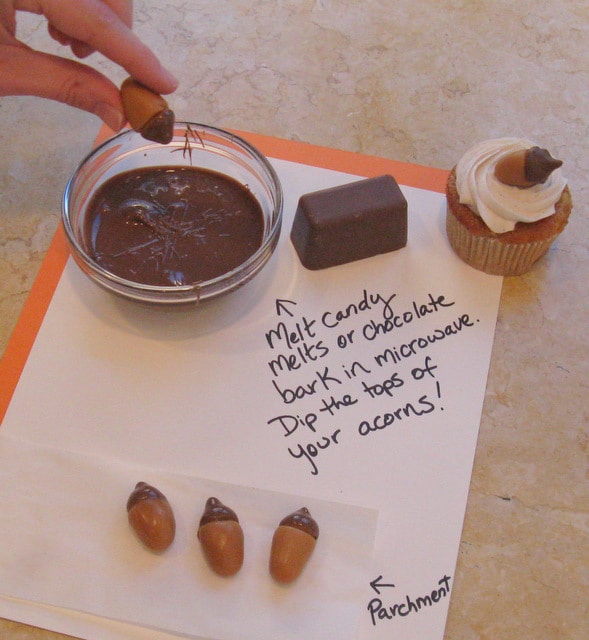 Keep that softened caramel close by....you'll need them for these cute turkeys!!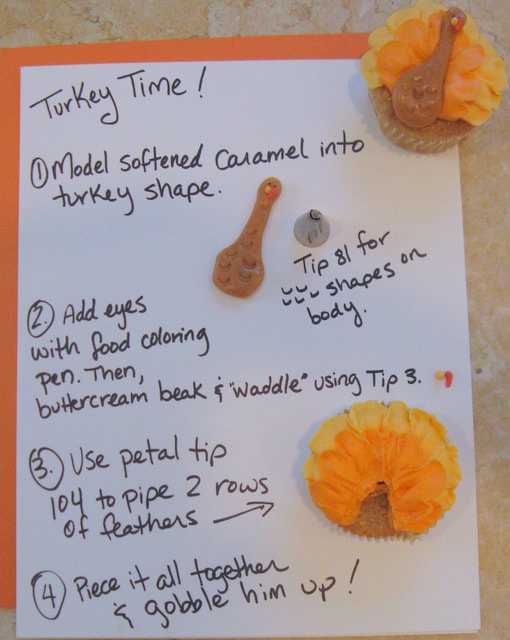 Now....moving along to some cute sugar cookie leaf toppers!  The glaze that I used is simply powdered sugar with water mixed in until you've reached the desired consistency.  I like a glaze that is just thin enough to easily paint on with a paint brush.  I also like to mix in a little light corn syrup for extra shine.  There's not a whole lot of explaining to do here.  Just swirl your colors together a bit as you paint.  The glaze dries firm.  Adorable as cake and cupcake toppers, or just by themselves!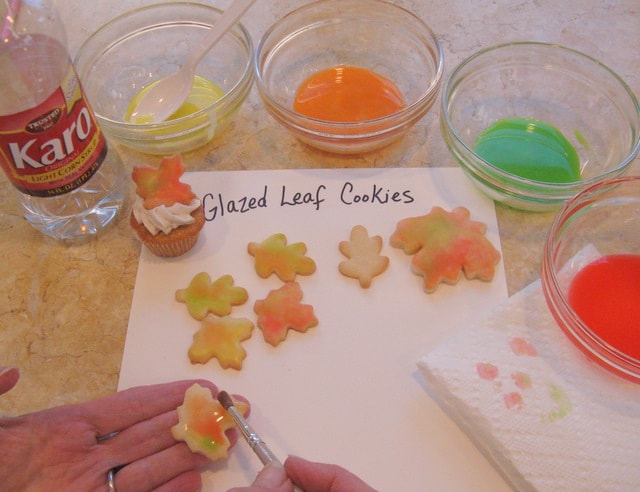 And finally....let's take a look at what we've made!!  Ahhhh, I love Fall.  I hope you enjoyed these!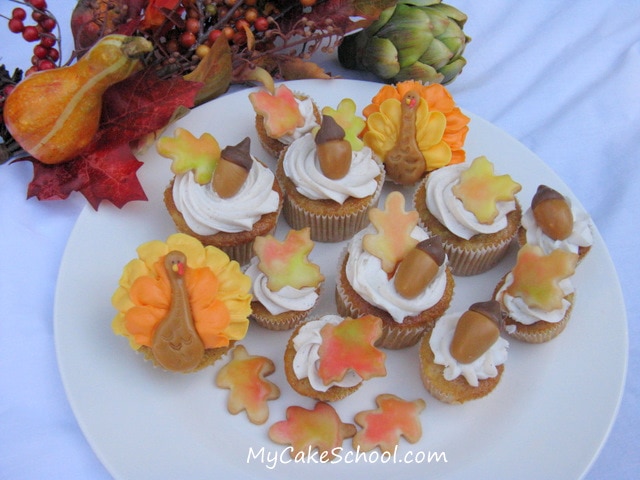 Members:  I made a quick little video of my turkey cupcake above, for any of you who aren't quite as familiar with using the petal tip.  I will add it tonight!
Finally, I was out of town for several days last week and haven't had a chance to announce our newest cake friends!   I was so happy to see so many new members join us last week....welcome babygirl, aodum, bierbaum, kcake, jennapas, ikefauver, SucreSweets, cook-e, baker1212, Elaina, bturpin, how_r_s, crystalcakenovice, sherrieborges, Kendra, kellyleamber, party girl, Maria, lajoya, cricke, mommyharris, LityQ, mrspink67, mostaza59, slhishere, cre8tivbrain, cheryl30, maggie44, & kylemagicalcakes!!!!
That's all for now--thanks for stopping by the Blog, and see you again soon!
Melissa