Here's a sneak peek at the cake from our latest video tutorial for members~  A "Semi-Dressed" Cake!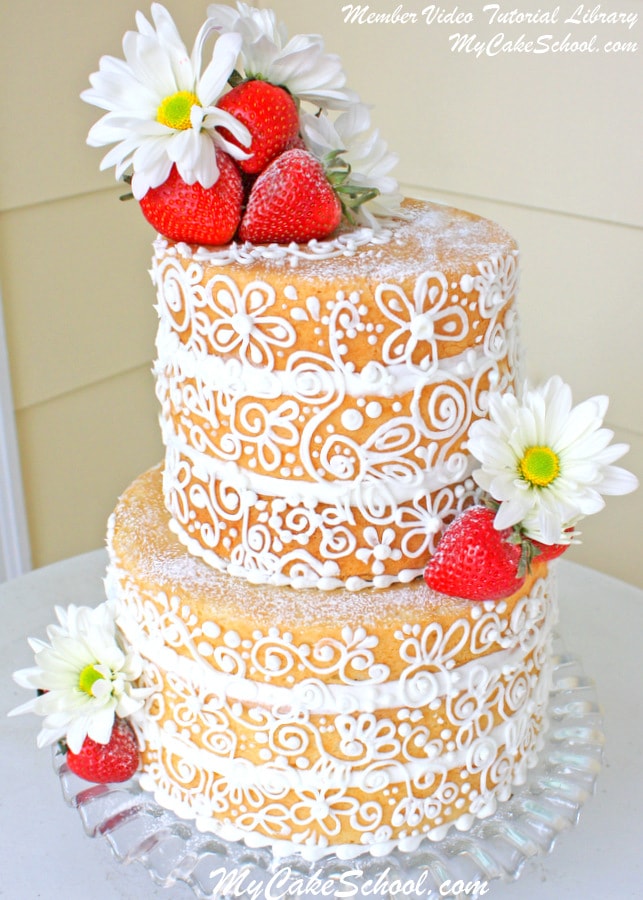 I love the rustic feel and simplicity of a "naked" (unfrosted) cake. Cake layers are sandwiched between layers of frosting or filling, and adorned with natural decorations like fruit, flowers, and perhaps a dusting of powdered sugar. The result is a cake that is surprisingly beautiful, and couldn't be simpler to assemble.
What is unique about this tutorial is that our cake is not completely "naked". We discuss the basics of applying a glaze for freshness, and assembly, but we've added an unexpected twist — buttercream scrollwork. I think that the effect works very well, much like the idea of a burlap and lace cake. It retains the rustic feel that the unfrosted layers provide, but somehow the elegant piping doesn't feel out of place.
Update:  *Members, you can now see our video tutorial HERE!