Hello everybody! I made a cake for you today -- I was in the mood for a little piping...and with Valentine's Day just around the corner, we are still sharing the love in shades of pink! ;0)
This is more of a design idea than a technique blog---but it's just no fun to only show the final picture. So, here's a few pictures that I took along the way ....
First, the naked cake....a 6 inch frosted in vanilla buttercream.  For my piping, I'm using buttercream--both shades of pink were created with Americolor Soft Pink.  I'm throwing in white because I always love white on white piping.  ;0)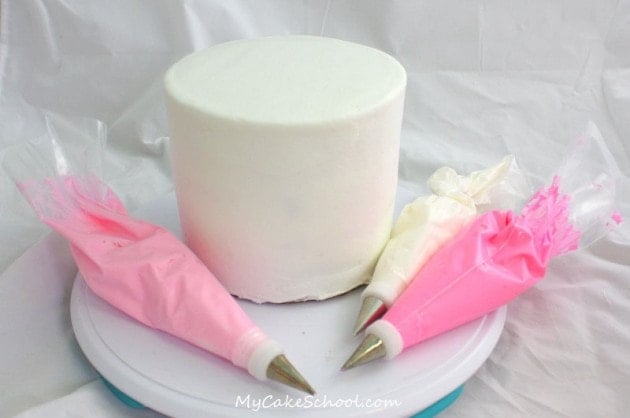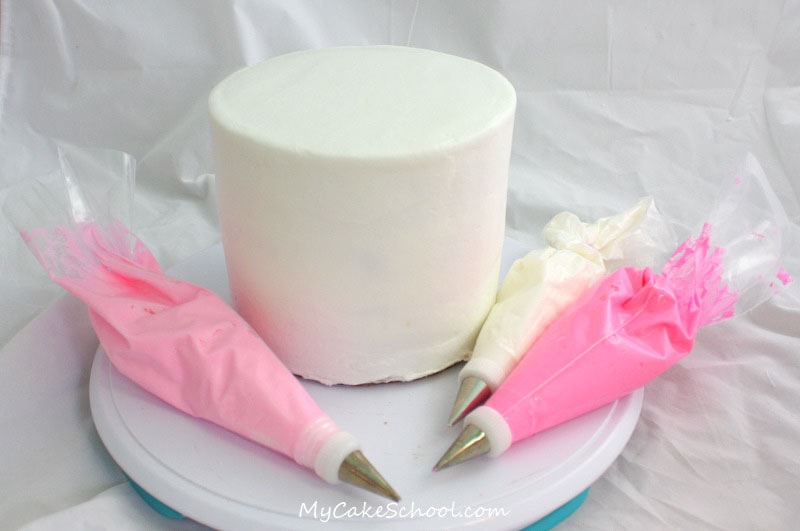 Here I am.....piping hearts.  There is a lot of repetition, but nothing needs to be exact or perfect.  That's how I like it :0)  It takes the pressure off....plus, the outcome is always fun and whimsical when there is variation in sizes, shapes & colors.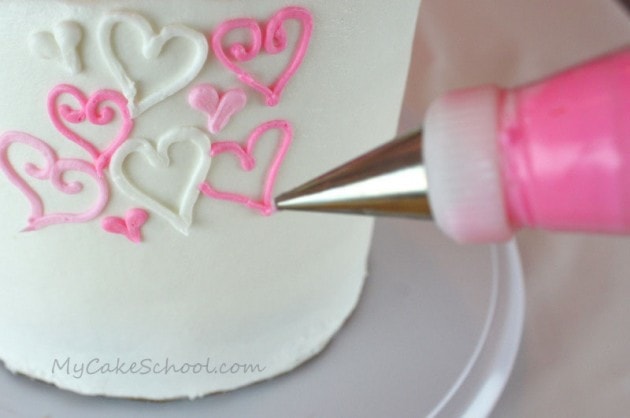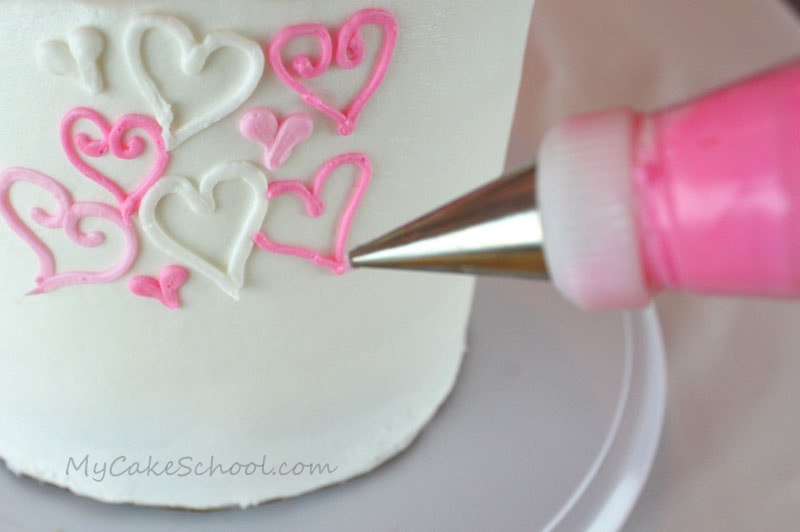 Here are some of the basic heart shapes & tips that I used---experiment with whatever you have on hand....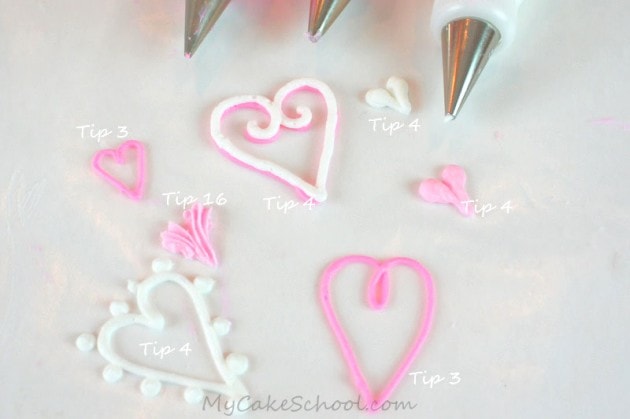 I had some leftover fondant hearts from another project and so I decided to do a little painting on them & add them to the cake.   I sprinkled them with disco dust too.  These hearts are completely optional....they don't exactly stand out on a cake full of hearts, but I'm keeping them anyway because they're sweet. ;0)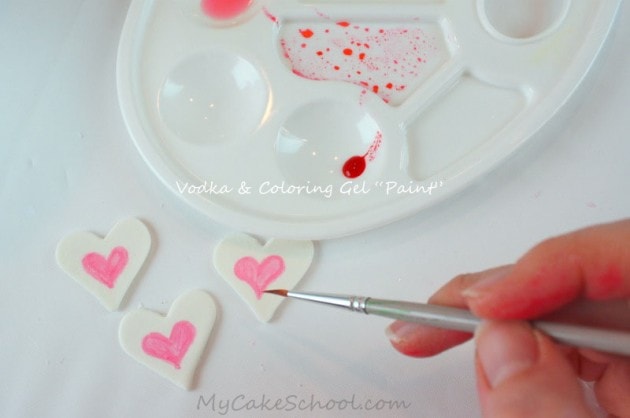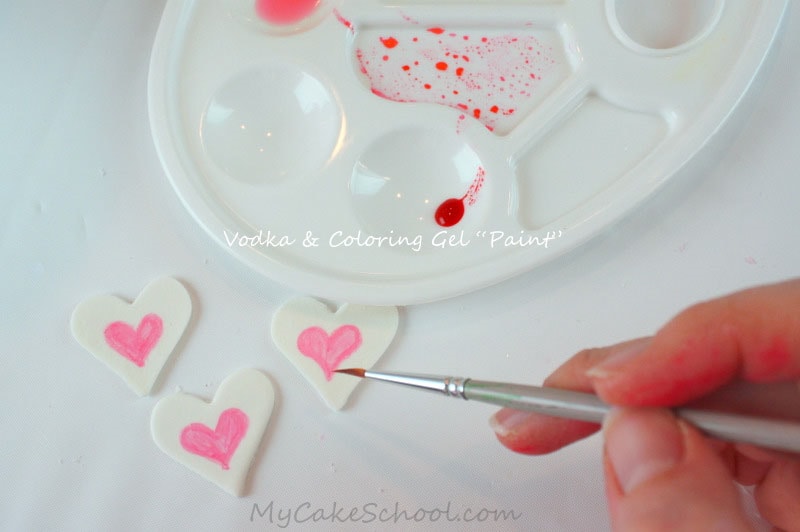 And many hearts later....the cake was finished!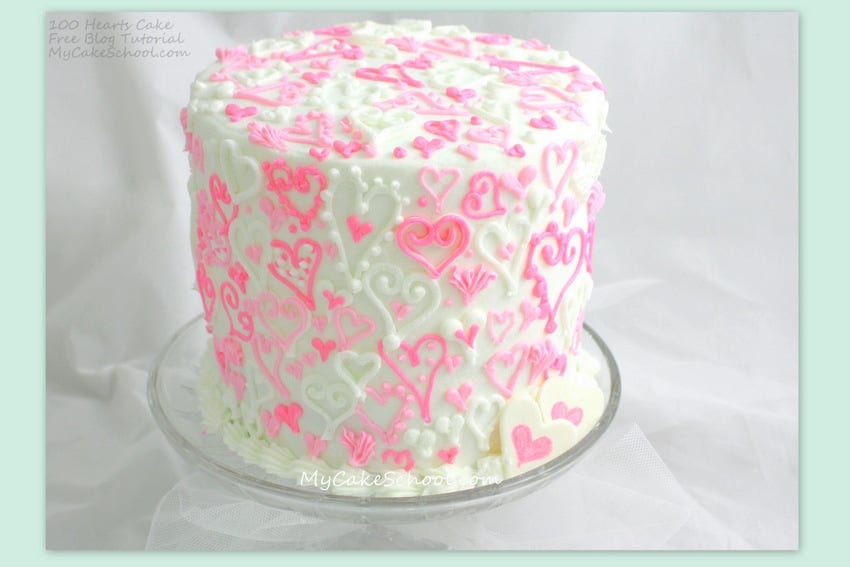 That's all for now, I hope that you enjoyed it! If you make a heart cake of your own, I'd love to see!