Here's a recipe that you MUST try......I LOVE these so much!!  This is a recipe that BeBe adapted from an applesauce cake recipe and they are just too good!

Apple Spice Cupcakes
½ c. butter (1stick)
½c. canola oil
2 c. sugar
3 eggs
2 teaspoon vanilla
1 c. applesauce
3 c.  bleached all-purpose flour
½ teaspoon salt
¾ teaspoon baking soda
1 T cinnamon
2 c. grated apple (we used Granny Smith)
Zest of 1 lemon
1c. chopped walnuts or pecans
Cream butter.  Add oil, sugar, eggs, vanilla, and applesauce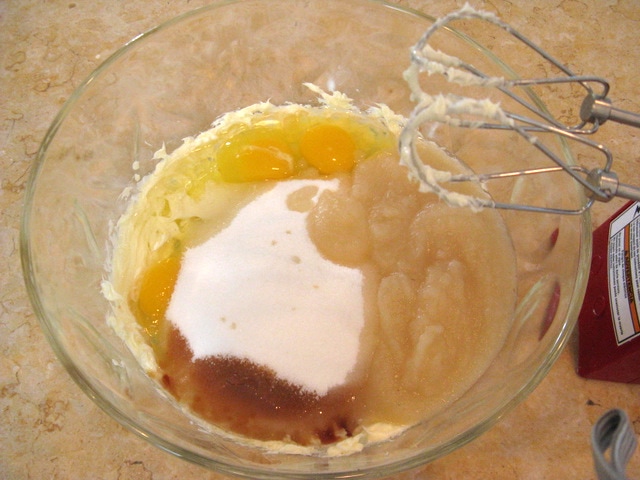 Mix well.  Put the dry ingredients in a separate bowl and whisk to mix.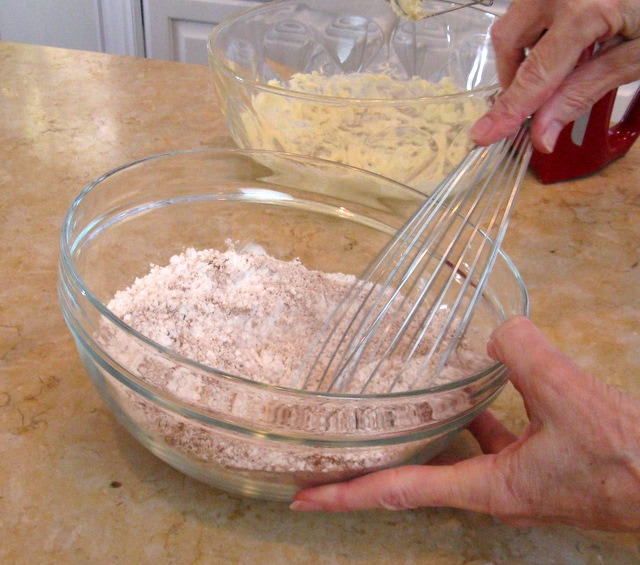 Then, add the dry ingredients to the wet ingredients and mix some more.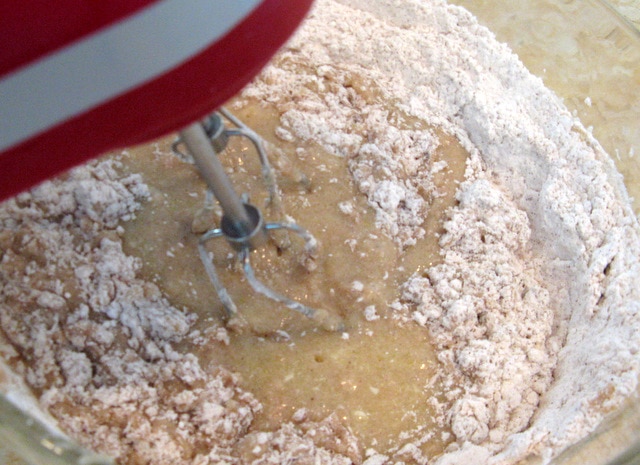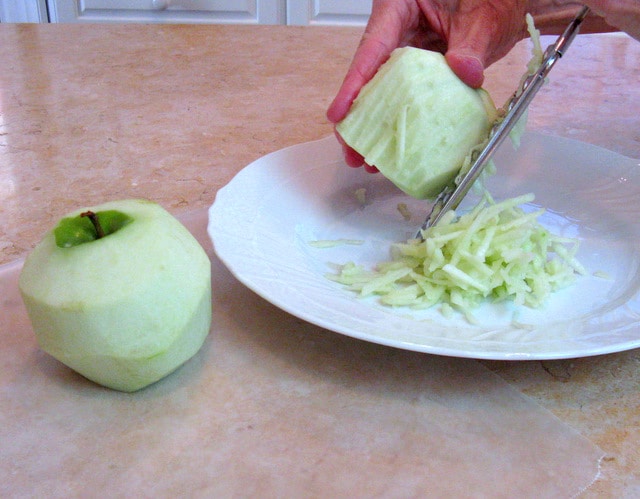 Fold in the grated apples, lemon zest and nuts....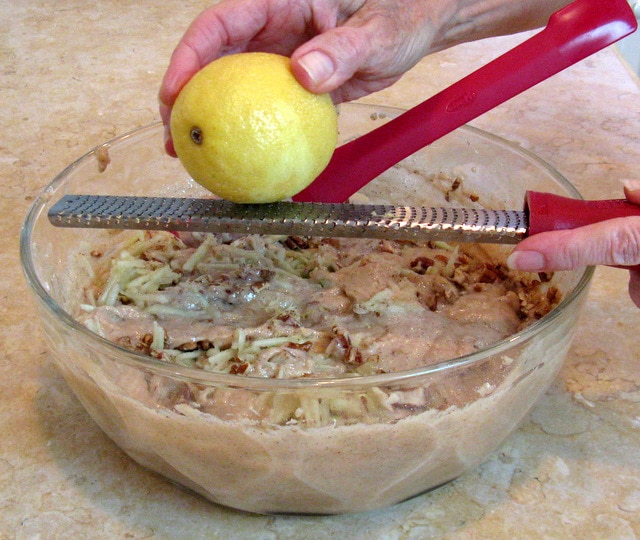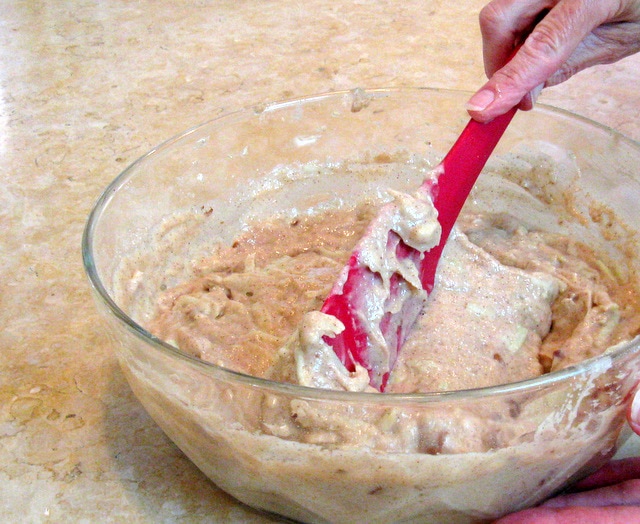 Bake at 325 degrees for 20 minutes, or until a toothpick comes out clean.  MMMMMMMMMMMMMMMMMMMMMMMMMMMMMMMMMMMMMM!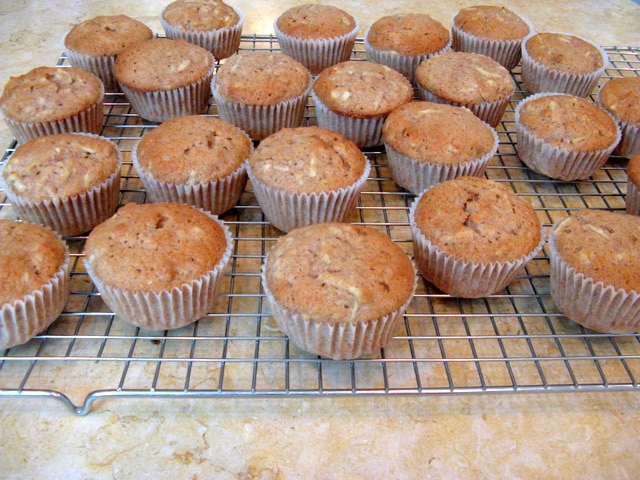 Now these cupcakes/muffins are so great by themselves, that we debated whether or not we should frost them at all.  This comes down to personal preference...although for me, a swirl of cream cheese frosting and a little drizzle of caramel took them to another level of greatness!!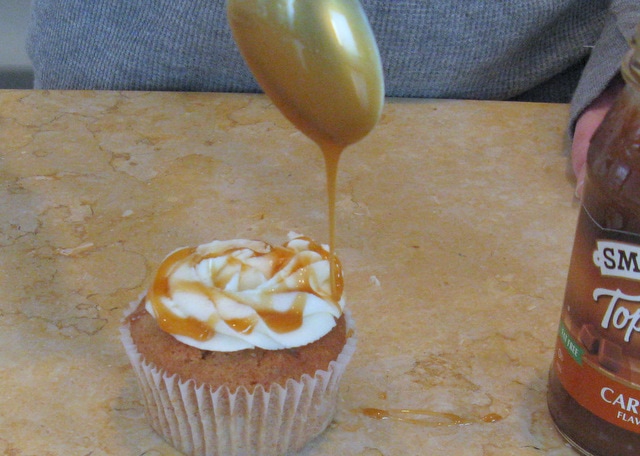 Dust the "naked ones" with a little powdered sugar just before serving.  I'll take the one with the cream cheese though--- yummmmmmmmmmmmmm!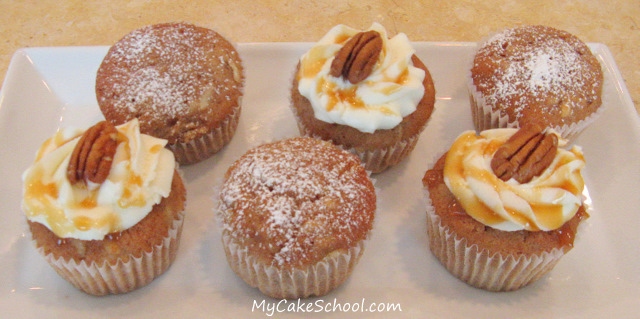 This recipe makes 28 cupcakes.
-----------------------
For those of you want to use doctored cake mix....I have a yummy recipe for you too!!  (I just don't have pretty pictures to go along with it!)
Apple Cupcakes
1 yellow cake mix
½ c. vegetable oil
2 tsp. cinnamon
1 c. applesauce
½ c. buttermilk
3 eggs
1tsp vanilla
2c. shredded apple (Granny Smith or Golden Delicious)
Zest of one lemon
1 c. chopped pecans
Combine everything but the pecans, lemon and apple into a mixing bowl.  Mix according to package instructions.  Fold in nuts, lemon, and apple.  Bake according to package instructions.   Because of the moisture from the apples, these remain a little sticky on top---also delicious with a swirl of cream cheese frosting  (but isn't everything?) ---Enjoy!!!