Hello everybody!  Today I'm going to share a cute cake decorating technique that you can take & twist to fit many different themes.  The idea is to create a raised pattern on top of your cakes or cupcakes with fondant.   Today, we're going with a very simple and sweet raised heart…
First, I'm going to make a fondant pearl border.  I love silicone molds and the bead maker is no exception.  If I could get away with it, I would put a fondant pearl border around every cake :0) I'm using the 8mm size– you can find them at lots of online stores, including this one… http://www.sugarcraft.com/catalog/gumpaste/beads.htm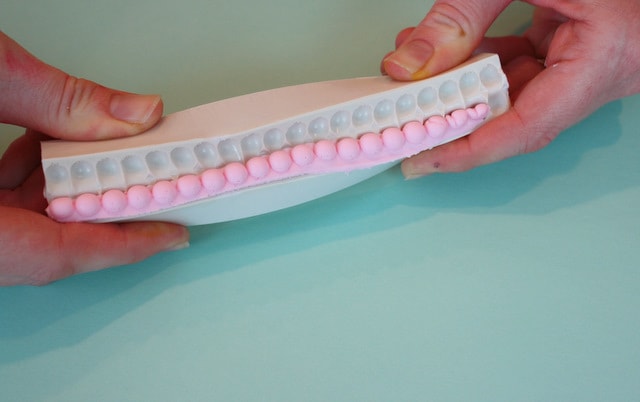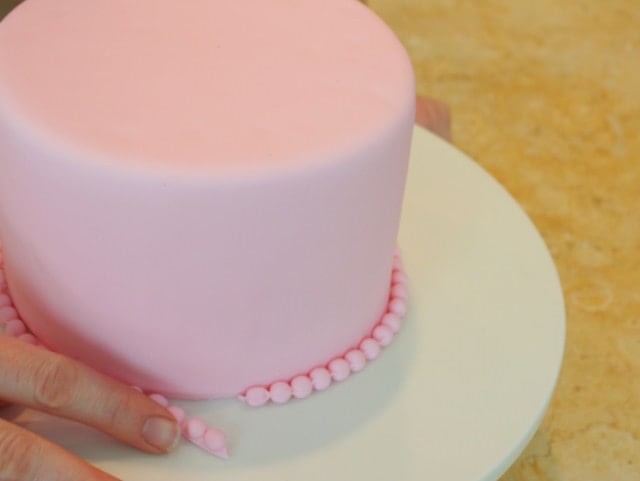 Now…for the heart!  Start by creating a nice, even snake of fondant about 12″ long.  I rolled out my fondant with a smoother, to help make it nice and even.  (You could also use an extruder or just roll it out by hand.)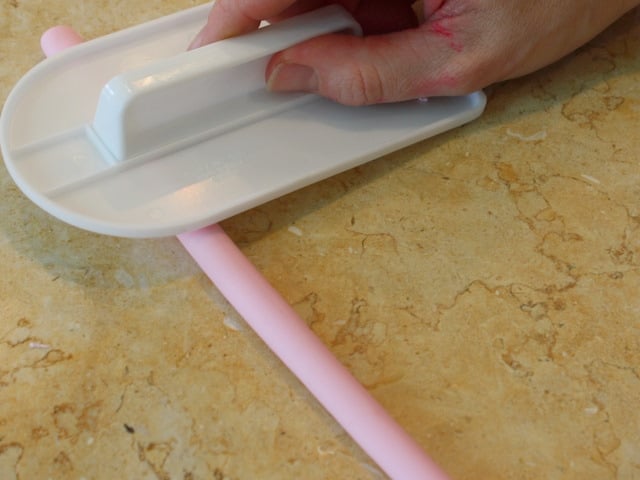 Arrange your snake into a heart shape and attach to the top of your cake with a little bit of water or light corn syrup.  Mine is a 6″ fondant covered cake.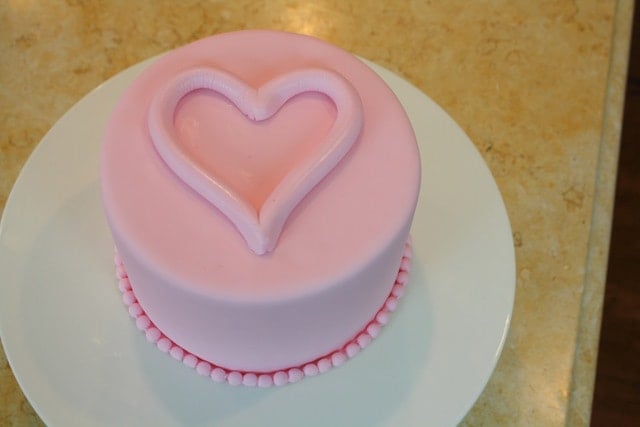 Here, I'm using a bowl that is slightly smaller than the size of the cake as a template to cut out my fondant for the top.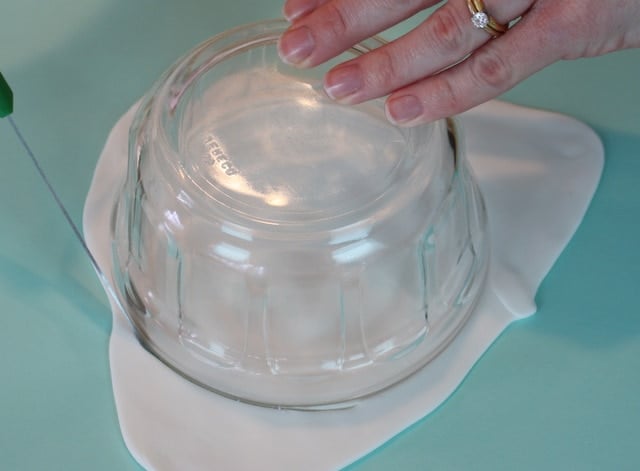 Now, lay the fondant circle over the heart and use your hands smooth and define the lines around it.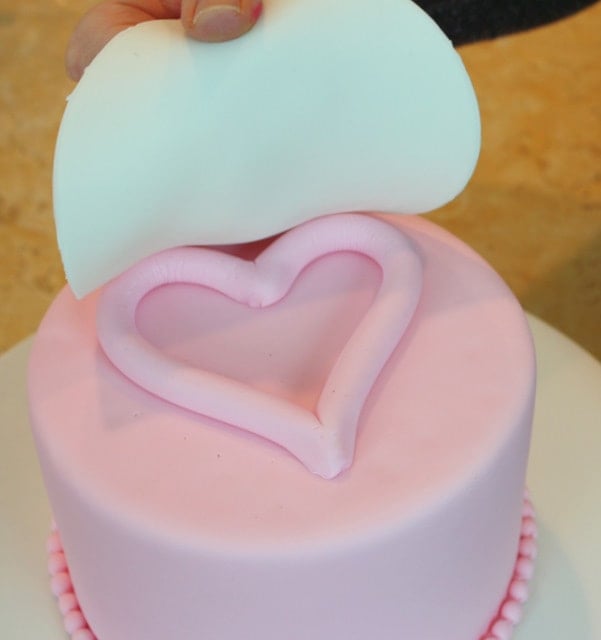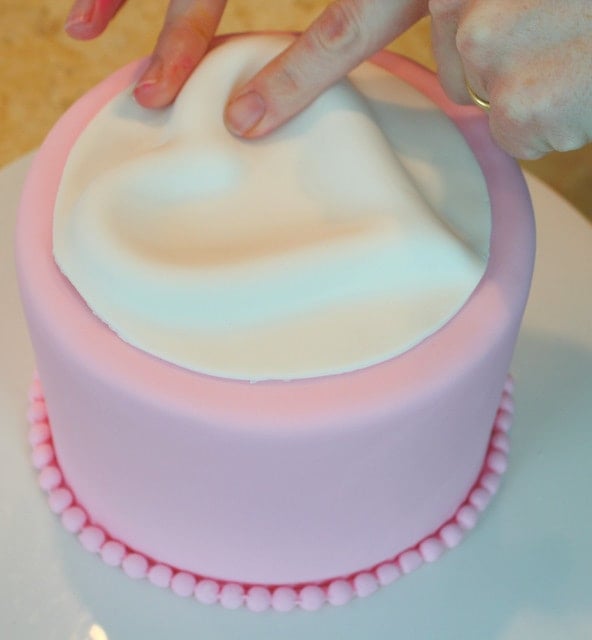 Using a toothpick, create a ruffled effect with the excess fondant by gently pinching with your fingers.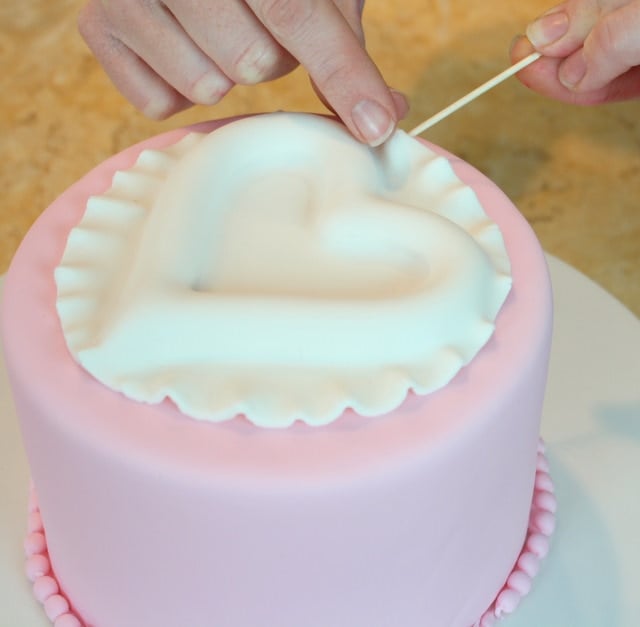 I used a small ball tool to add even more definition.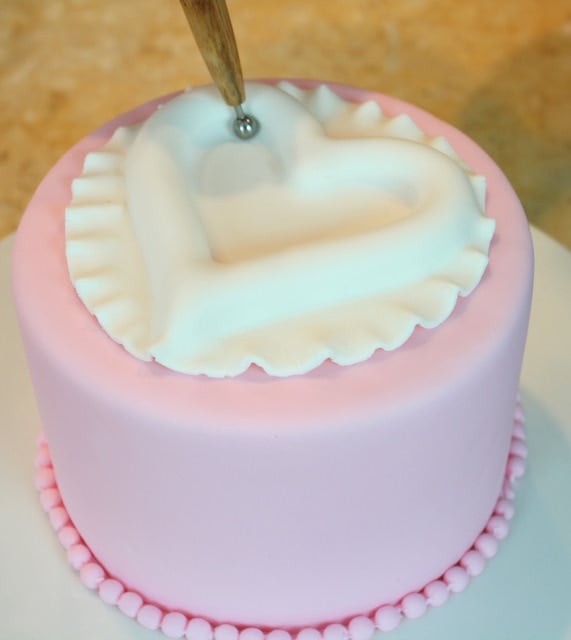 Now…fill the heart with sprinkles!  I used pink sanding sugar and white sugar pearls.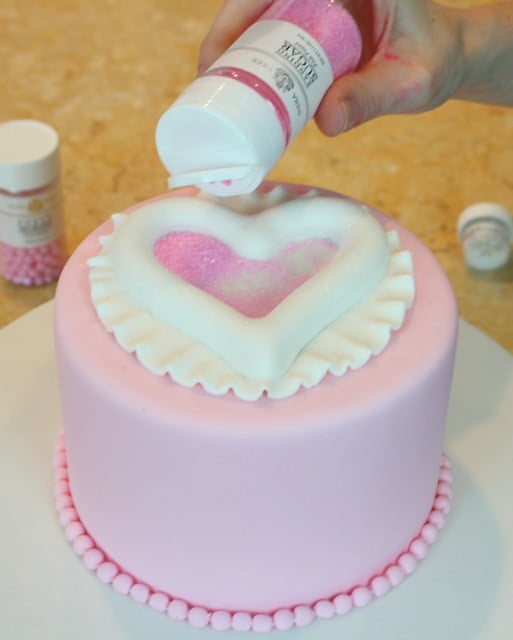 Using a piping tip 3, I piped on royal icing dots with medium consistency icing and wrote "Love".  I really enjoyed making this cake–I hope that you will too!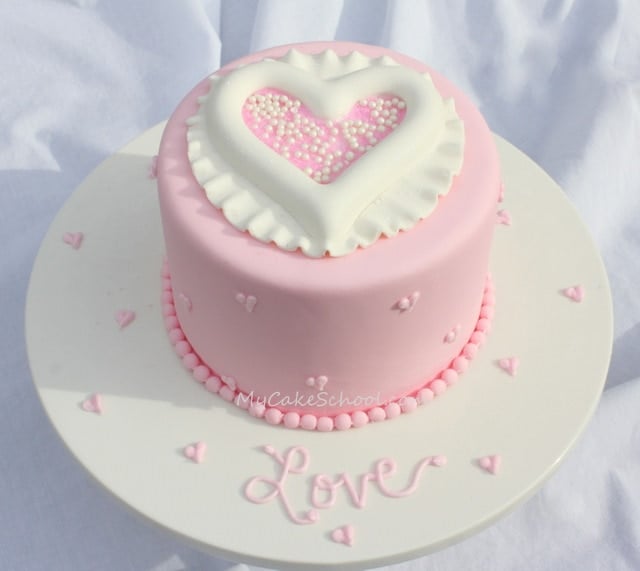 Come back again soon!