Hi everybody!  We flipped back to cupcake mode today to experiment with a few more cute ideas for your Thanksgiving or Fall themed cupcakes!
I bought these thin, ginger cookies at the grocery store this morning…I stared down everything on the cookie and candy rows today, looking for turkey parts!  I bought the cookies on a whim (partly because I love ginger cookies) and it wasn't until later that we realized they would make perfect turkey tail feathers!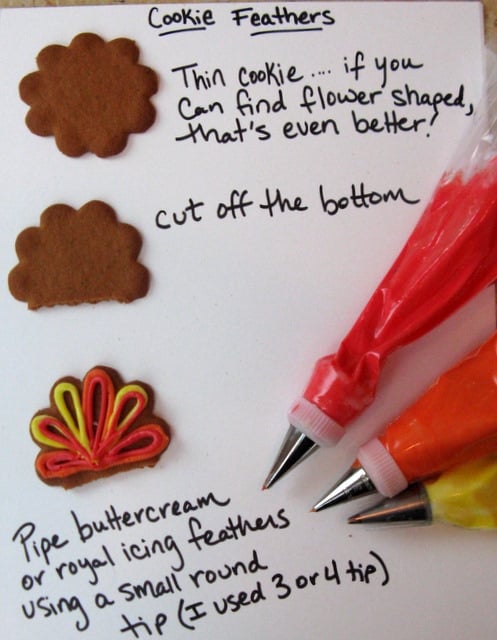 Once you've made your tailfeathers, you can go with one of these cute Turkey designs!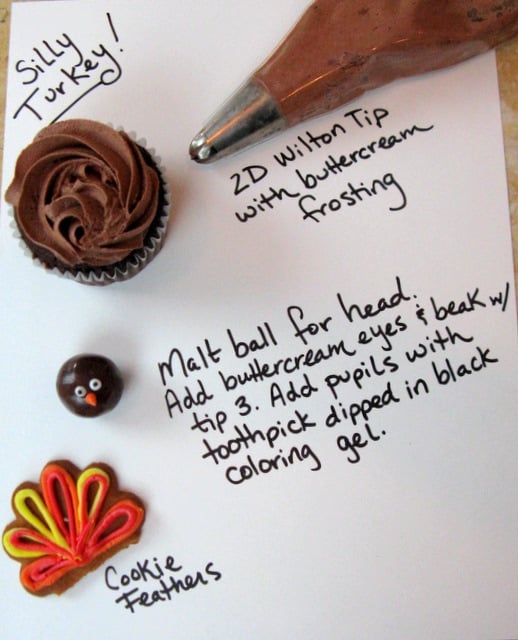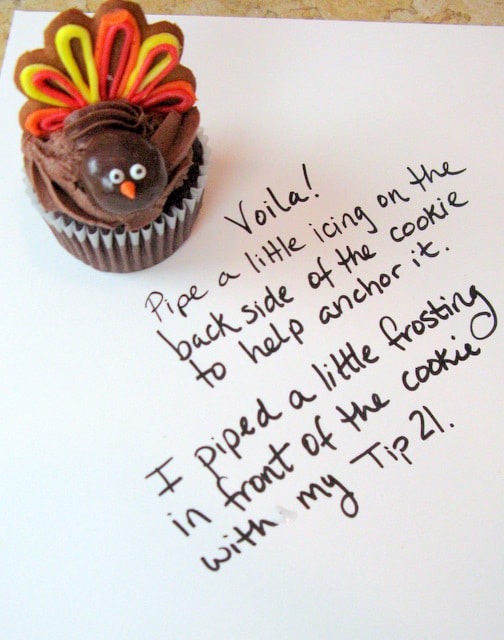 Now, onto Turkey number two!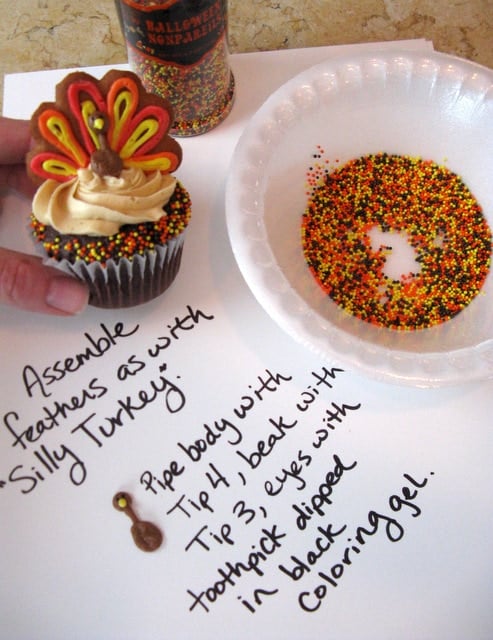 And finally….. another "woo hoo" moment came today when we realized that bugles would make perfect cornucopias!  Back to the grocery store we went…and I also rediscovered how much I love to eat these :0)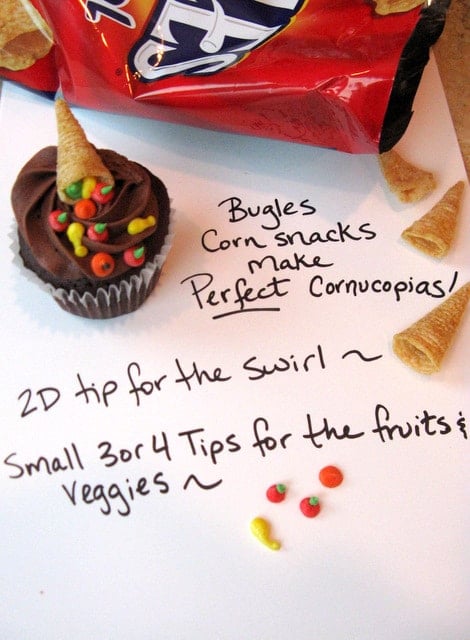 Group shot! — :0)