Today's cake would make a great Valentine's Day cake….but if you love chocolate like I do, it's perfect for any occasion or no occasion at all!  :0)
Let me show you ….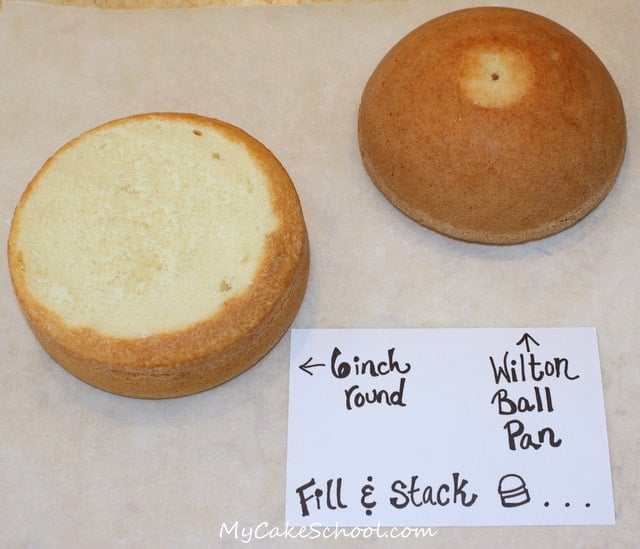 I decided to go with a ganache frosting….but any chocolate frosting will do.  You just bring the cream to almost boiling and then pour your chocolate into it.  Take it off the heat…stir gently until fully melted.  Let it cool until it has reached "frosting consistency".   I use a 2:1 ratio of chocolate to cream when using semisweet or dark chocolate.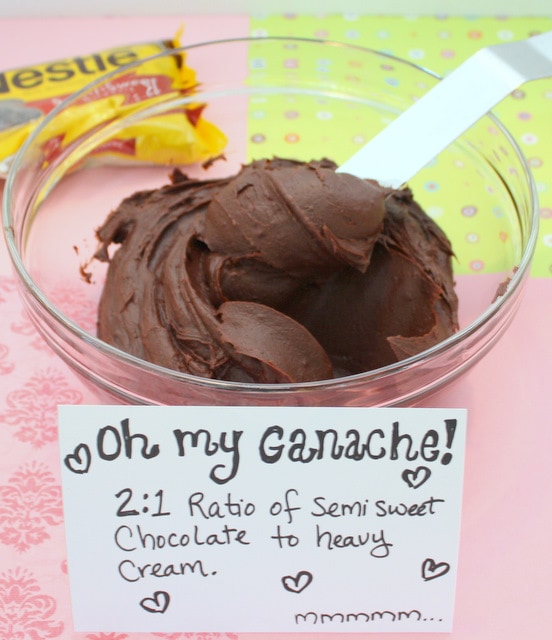 I put my cake on it's own cake cardboard, cut down to size…and then slid it onto my turntable.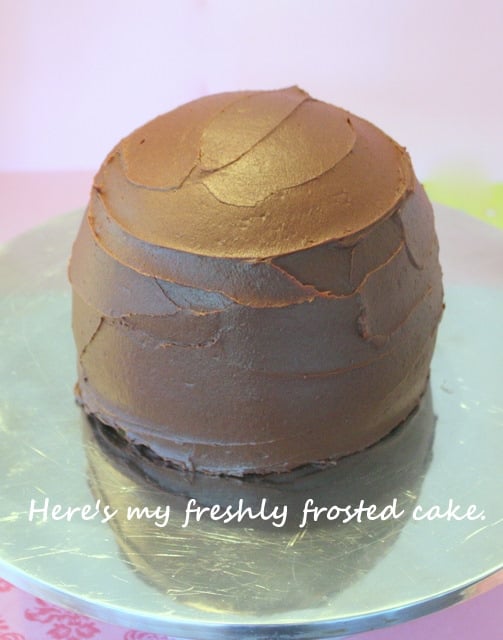 AbraCadabra……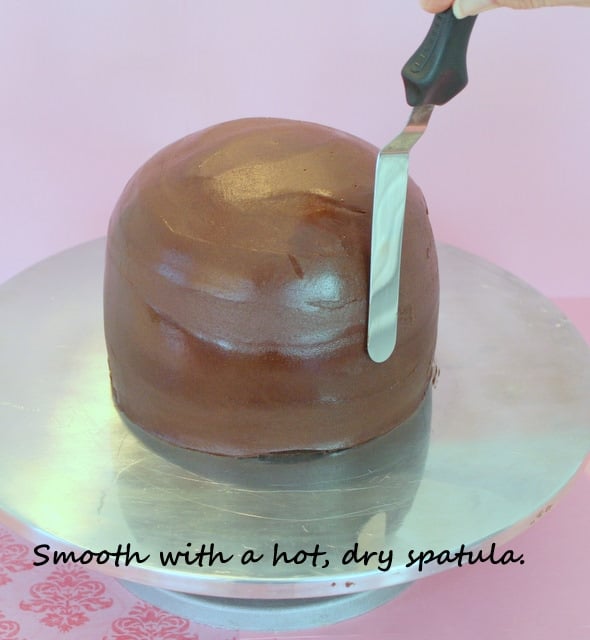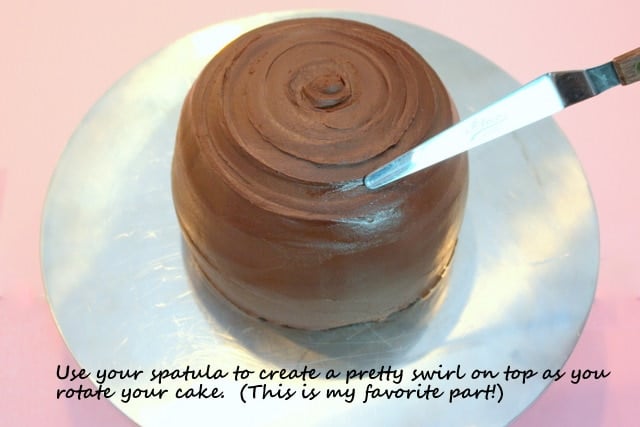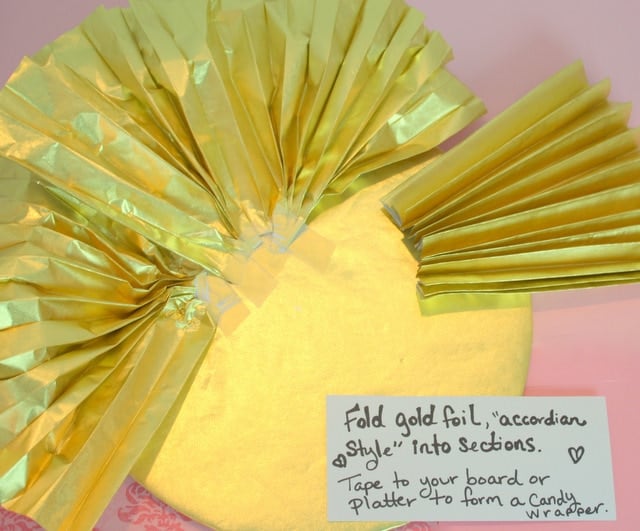 Here it is!!!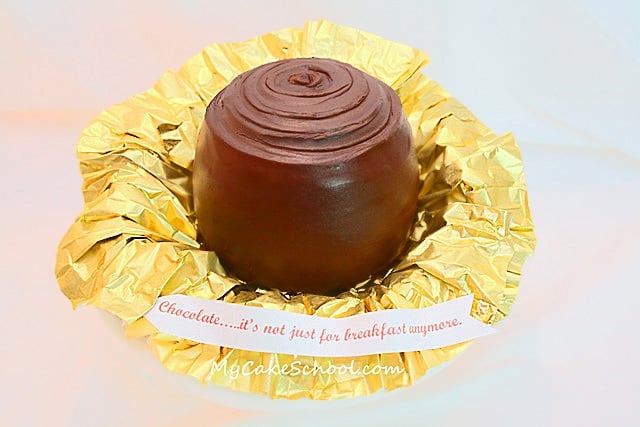 Do you like the saying that I chose?  I had trouble deciding which "chocolate saying" I liked the best…..but since I have been known to eat chocolate for breakfast (yesterday), I thought that this one would be appropriate.  I'm off to find a glass of milk!  :0) –
Thanks for stopping by the blog today!!